We are beyond excited for our first family food fair, One More Bite, this Sunday at The Green Building.
As moms, we're fully aware of the joy—and the frustration—that comes from feeding our kids. With that in mind, we've planned a day that (we hope) will make trying new foods fun. As your children work their way around the room, sampling local charcuterie, Vermont cheese, chana masala, pickles of every variety, brownies made from beans, and more yummy, healthy foods, they'll collect stamps in their One More Bite passbooks, then pick a treat at the end for being so adventurous. (We don't want to make this high-stakes, though, so parents, we're expecting you to do a lot of tasting too!)
Farmers and food educators will also be leading hands-on activities to teach kids about pollinators, edible plants, and the sugar in processed foods, along with art projects that will encourage them to play with their fruits and veggies!
For the grownups, we'll have talks on raising good eaters and putting the joy into mealtime from noon till 3pm, and throughout you can purchase burgers and beverages, from juice to mimosas, from Cassette restaurant.
Get a ticket in advance—you'll save time and money at the door—and while you're there enter our online raffle for cooking classes and more.
And come early! The first 100 families get a bag of goodies from our vendors. Then show your ticket to Ample Hills down the block afterward, you'll get a $1 off a cone.
Here are a few of the things we're looking forward to tasting and trying at One More Bite.
We love the vegan sweets that former health journalist Nancy Kalish created, Pure Genius Provisions brownies and blondies. But we're especially excited to see kids enjoy them, and then discover that they're made with chickpeas!
McClure's will be sampling their Detroit-by-the-way-of-Brooklyn family recipe for pickles, relishes and their chips, along with co-founder Bob himself and son in tow.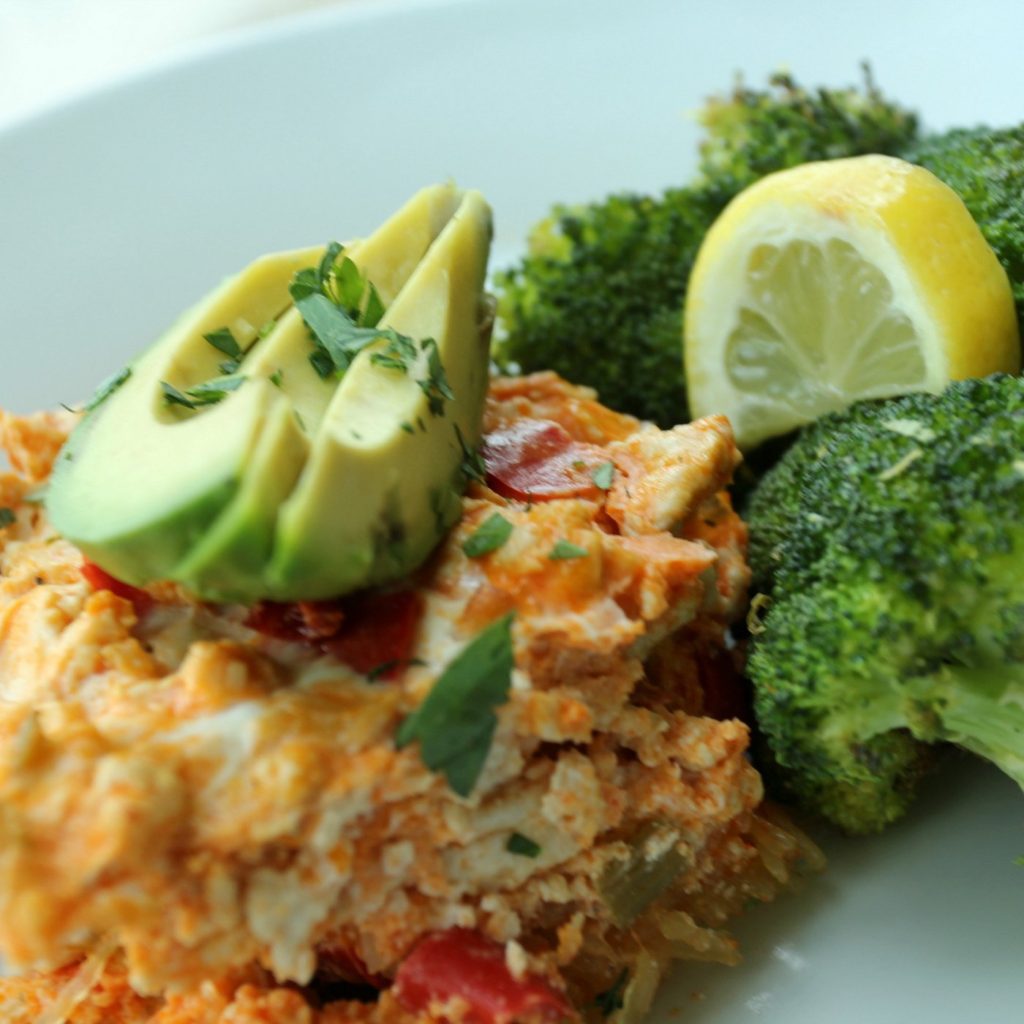 Umi Kitchen, the "Etsy" of homecooked meals, will be sampling two delicious dinners made by local Umi chefs: a Whole30 casserole, made with organic chicken, spaghetti squash and crunchy veggies kicked up with Franks Red Hot sauce gives you all the flavors of buffalo chicken wings while staying true to Whole30/paleo ways from Denise's Whole30 Umi Kitchen, and a Chana Masala in a tangy tomato sauce, served with raita made with fresh grated beets from Shalini's Indian Umi Kitchen.
GrowNYC will be handing out cups of apple cider from their farmers, samples of pumpkin ginger cookies made with our flour from their Regional Grains program and have free recipes, stickers and temporary tattoos too.
Can't wait to sample charcuterie and pates from Les Trois Petits Cochons — and watch foodies in the making try them too.
We're excited to learn more about a startup that will make every NYC parent's what-to-pack-for-lunch woes disappear: Tuckrbox, a farm-to-lunchbox meal delivery service for kids debuting soon. They'll be sampling Lil birdy burgers (turkey kale burgers), Lightning lentil burgers (veggie burgers) and Beanie brownie bites (black bean brownies).
Cava Grill will be sampling their dips and hummus sold at Whole Foods: Traditional Hummus, Roasted Red Pepper Hummus, Spicy Hummus, Tzatziki, Crazy Feta, and Harissa along with their fresh baked pita chips from their Union Square restaurant, and an assortment of veggies for a gluten free option.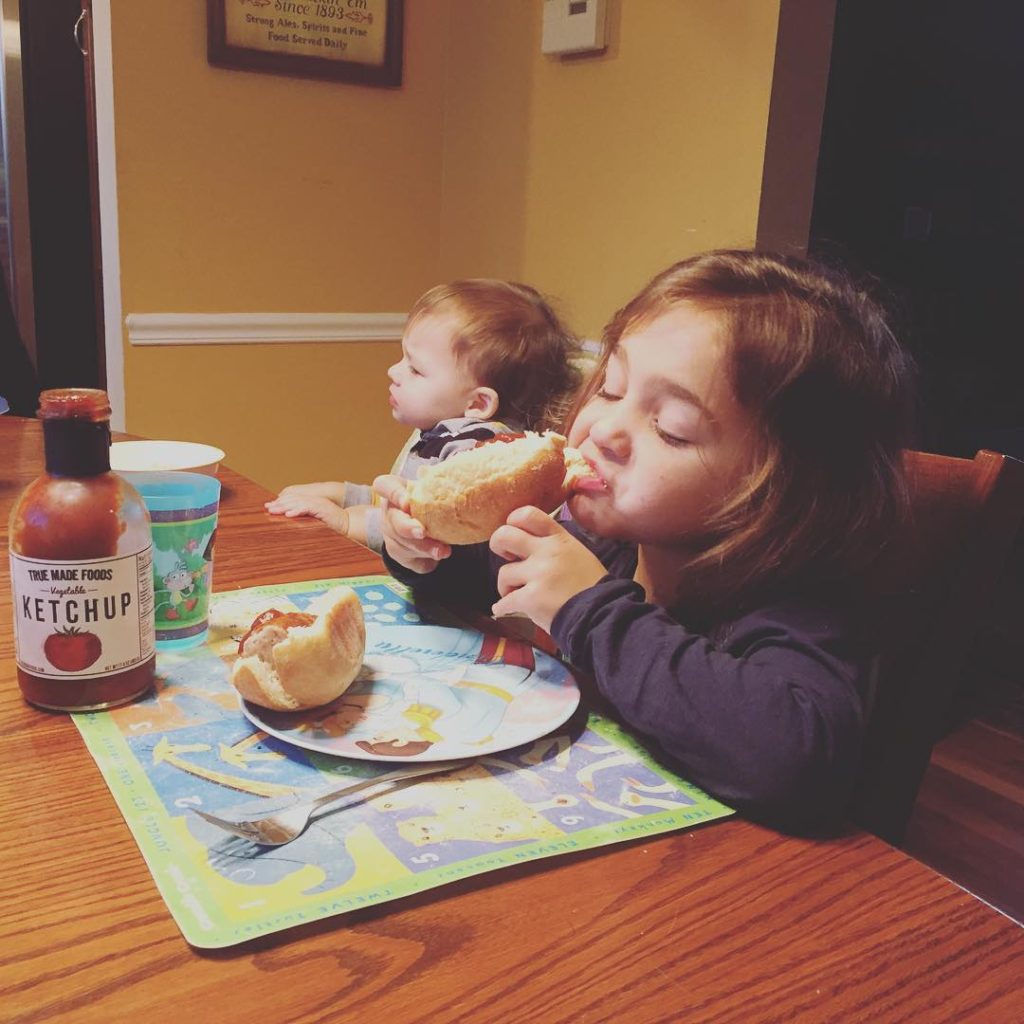 True Made Foods will be sampling the healthiest, tastiest version of the condiment your kids rely on for their fries, hot dogs and burgers, as well as their Veracha Hot Sauce and BBQ sauce that you'll enjoy too.
Annie Novak of Growing Chefs and Eagle Street Rooftop Farm will lead four different pollinator activities, from decorating a milkweed map to learning how to tag a monarch.
Rick's Picks — the founding father of which is pictured above — will be sampling their cornucopia of pickles, from their pickled beets to spicy green bean pickles to our favorite, smokra — along with relishes and classic garlic dills.
We're going to be talking with nutritionists, chefs and moms who are pros at turning kids onto healthier foods between noon and 3pm, starting with Kate Huling of Marlow Goods and a contributor to Dinner at the Long Table at noon, Samantha Rigoli, RD, and Aynsley Kirshenbaum, MS Human Nutrition, at 2pm, and Andrea Kapner of Tiny Turnips Kitchen and Kate Homes of Carried Away Chefs at 3pm.
City Growers will be exploring all the different parts of plants that we eat, inviting kids to kids draw or color the parts of a plant and make "plant kabobs" of leaves, roots, flowers and fruits.
The Vermont Cheese Council will be sampling delicious cheeses from Grafton Village Cheese, Shelburne Farms and Cabot. Out in the courtyard, Yankee Queseo will be sampling an ooey gooey dip.
All Granola will be sampling their pre-natal, lactation and snacking granolas, along with a brand-new variety just for grownups.
We will have a few different treats for kids to choose from for their "prize" at the end of One More Bite: BarkTHINS, cookies from Ovenly, gluten-free Goodie Girl Cookies , and adorable "Food Fight" coloring sheets from Pirasta. Will yours go for the sweet or the art project? It's like a twist on the marshmallow experiment.