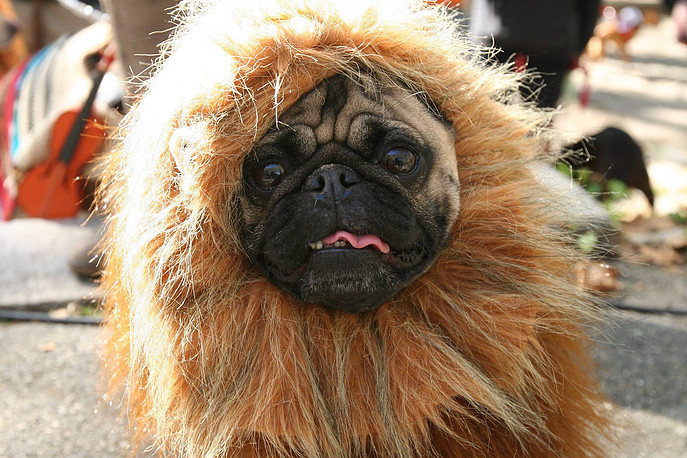 Greetings and welcome to a very spooooky Ideal Week as we all scramble to stock up on fun-sized Snickers bars and think of costumes ideas that aren't "sexy Ken Bone." Halloween falls on a Monday this year, which means that the party is starting on Thursday and is probably going to push us all to the outer limits of our tolerance for sleep deprivation/sugar and alcohol consumption. That's precisely why now is the perfect time to make a comparatively chill plan and get it on the books. You could take in a movie at the Brooklyn outpost of The Alamo Drafthouse, which finally opens this week (we've got tickets to give away), or make a date with your Netflix account and the new season of Black Mirror, or one of these million other shows everyone is talking about like Westworld or Luke Cage. A couple of friends from work and I have a night set aside for a meditation class at this place ($10 for your first class) and dinner at Veselka (my friends are both West Coast transplants who have never been–wtf?!). Or if you want to just laugh like you've never laughed before, I highly recommend snagging a ticket to Oh Hello!, the Nick Kroll/John Mulaney play now in a limited run on Broadway.
All the Halloween hoopla of course means that Christmas is waiting in the wings, and if your holiday routine involves watching the Bill Murray classic Scrooged more than a few times, you'll be glad to know that Nitehawk is arranging to screen it along with one of its famous themed dinners on Tuesday, Dec. 13. Tickets to these feasts sell out fast, so pick one up now.
As for this week, read on for our roundup of excellent activities, Halloween-related and otherwise, going on around here. Just remember, you earned that candy! Your parents have no right to take it from you and ration it out day by day. I mean if they really want to keep the Almond Joys and the Raisinets, fine, but you should get to enjoy the rest of it. You're gonna need all the chocolate-induced serotonin you can get as we head into a truly terrifying Election Week.
---
Thursday, October 27
We've got a long weekend of parties ahead of us, so why not take it easy on Thursday night and head to the Brooklyn Museum for the Art History Happy Hour, which did not draw the short stick in the acronym department (AHHH!). The evening is sponsored by The Society for the Advancement of Social Studies (or SASS!), and it includes a cash bar, prizes, museum admission, and a series of un-serious art history lectures focused on one particular theme from 7-9pm. This installation is all about the museum's current Who Shot Sports? exhibit, and the program features lectures on the history of print photography, Olympic art, and Kodak moments from the collection. Admission is free and the museum is open until 10pm.
---
Friday, October 28
Ghoulish Gowanus is hosting a trifecta of Halloween parties on Friday night, so it's a great neighborhood in which to park yourself for the evening. First up, Gotham Archery is hosting a costume party that will give you the chance to annihilate a pumpkin with a mallet or baseball bat starting at 6pm. The First Annual Pumpkin Smash will also feature prizes from Gotham Archery and Brooklyn Boulders and activity booths, and admission is free with RSVP. Get a taste of the million and one Barbs you'll see wandering around this Halloween by heading to Littlefield for their Stranger Things with Candy Meta-Party, sponsored by The Skint. The party starts at 10:30pm and will feature everything you'd expect, like awesome 80's dance tracks, discounted themed drinks, a costume contest, candy, Christmas lights, and Eggos (obviously). You can even get a buzzcut on-site to take your commitment to your Eleven costume to the next level. Limited tickets will be available at the door for $8. Finally, Nifty NYC is hosting a Chick Flicks and Coloring event featuring a screening of Practical Magic, Halloween-themed adult coloring, group Open Tarot readings, and lots of giveaways at Threes Brewing. That party starts at 7pm and costs $13 if you buy a ticket in advance, and costumes are encouraged.  
---
Saturday, October 29
Tons going on on Saturday, so bear will me as I try to jam it all into a pithy paragraph. From 11:30am-1pm, Fort Greene PUPS is hosting its signature annual event, now in its 18th year, in Fort Greene Park. Hundreds of dogs and their owners turn up for the Great Pupkin Dog Costume Contest and Parade, and the creativity and cuteness on display make it a really fun way to spend the day. Meanwhile, Brooklyn Draw Jam and Crown Heights' Shoestring Studio are teaming up to bring you Hallowzine, a zine and comics fest featuring exhibitions from local artists and illustrators, live drawing, candy, beer, and a backyard BBQ from noon-7pm. Across town, Kickstarter is sponsoring a free Ghost Arcade, complete with video and tabletop games from NYC-based creators, at BRIC House from 11am-7pm. And, finally, if you just want to relax and escape the Halloween madness, why not take a canning and preserving workshop at the Tinyfield Rooftop Farm from 2-5pm? The class, which is put on by the Pixie Scout Kitchen, promises that the techniques taught will be relevant and simple to implement into your life, and your $65 fee includes drinks, light refreshments, printed recipes, and a canvas tote of preserved food.
---
Sunday, October 30
Fend off your hangover on Sunday at Humboldt & Jackson's All You Can Eat Costume Breakfast Buffet, which runs from 11am to the totally respectable breakfast hour of 3pm. Wear your costume if it survived the night before and you could win free brunch. If you don't, never fear, because for just $15.99 a smorgasbord of delicious dishes like pumpkin waffles, eggs, bacon, doughnut Monte Cristos, beet-cured gravlax, and yogurt parfaits can be yours. Oh yeah, and there will be a soundtrack of rad 90s music pumping in the background.
---

Monday, October 31
Today is the day, my pretties! Assuming you aren't home handing out candy to kids or watching the Pumpkin Dance on repeat tonight (We take no responsibility for any psychological or physical effects of actually watching the Pumpkin Dance for more than 15 seconds. –Eds.), here are some parties that might be fun to hit up. Williamsburg's Rough Trade is hosting a throwback Halloween movie party in honor of the 20th anniversary of Scream (for some reason it mistakenly says 40th anniversary on that link and I almost just had a respiratory event). There will be 90s dance tunes, prizes for best horror movie costumes, and the cover is just $5. Just down the road, Shea Stadium is throwing its annual Halloween cover band showcase, featuring Charly Bliss as Josie and the Pussycats, Emily Reo as Carly Rae Jepsen, Pouty as Madonna, and Sharpless as Kate Bush. Tickets are $10 and the music starts at 8pm. Late night, head over to the House of Yes for its Gala of the Gone, which promises snacks, drinks, Ouija boards, seances, Altars of Art, mediums, tarot readings, and secret lineup of live music acts, all for the price of a $15 ticket.
---
Tuesday, November 1
If you've ever wanted to dig beneath the surface of the awesome makeup and decorations and really get a handle on what Dia de los Muertos is all about, artist Tamara Geisler is leading a special Day of the Dead Dialogue and Studio Series on Tuesday at 6:30pm at the American Folk Art Museum. The focus of the workshop will be the symbolism of flowers in the Mexican holiday, and participants will learn how to make papel picados and paper marigolds and will collaborate to create a traditional altar. Guarantee your spot in this limited space class by purchasing your $20 ticket here.
---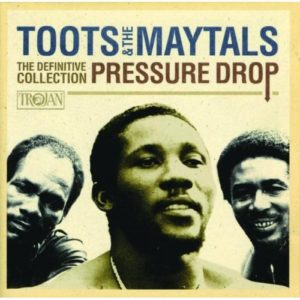 Wednesday, November 2
Fun fact: Did you know that Toots and the Maytals' 1968 single "Do the Reggay" was the first time the word "reggae" was introduced into the common parlance? The legendary ska/soul/rocksteady group will be performing live at Brooklyn Bowl on Wednesday and there are still tickets available for $28.50. Seems like a great opportunity to see a pioneering act do what they do best in person, and I for one would love to hear Pressure Drop live since the soundtrack to The Harder They Come has pretty much been the soundtrack of my life since my uncle gave it to me on cassette when I was in 8th grade. The show starts at 8pm and features opener Selectress Iriela.
---