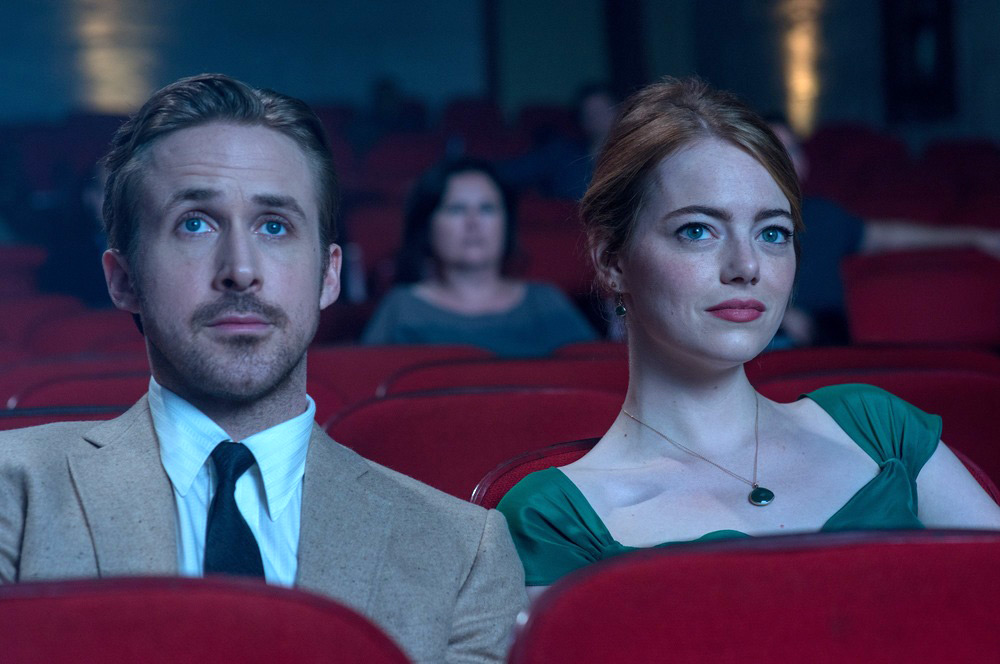 Well, I can't say I'm sorry that this is the last Culture Essentials column I'll write in 2016, a year that took from us David Bowie, Prince, Lemmy, Leonard Cohen and Sharon Jones and left us with a rabbit fur coat that someone wore home after a spray tan. Still, 2016 has not been without cultural gems. Stranger Things was the perfect, unexpected summer delight. We lost Sharon Jones, but the documentary about her, Miss Sharon Jones!, is actually very life affirming. I can't even with Zadie Smith's new book, Swing Time. In the Dark made podcasts feel vital, fresh and addictive all over again. And Beyoncé not only slayed every single person alive, whether you know it or not, with Lemonade, she also brought the Dixie Chicks back into the country music fold. So this year, wasn't just exceptionally bad, really, it was exceptional in every way.
Also, did anyone else watch Love Actually over Thanksgiving weekend and freak out when Billy Bob Thornton, playing the American president, causes an international incident because he sexually harasses the Prime Minister's secret crush? Remember, this is a movie that cast Liam Neeson as a grieving widow long before Natasha Richardson died. Just saying.
Here's what to read watch, listen to and attend while we all wait out the final 31 days of 2016.
10. With so many streaming services, the spread of cheap, good looking flat screens, plus the fact that popcorn popped on your stove, in coconut oil and a lot of salt is far superior to movie theater popcorn (sorry, purists), it's not often that it feels imperative to watch a film on the true big screen in a theater. La La Land, starring beautiful young people Emma Stone and Ryan Gosling, is an absolute exception. Go escape into its charm, romance and musical numbers for a few hours, it's okay.
---
9. There's an art to karaoke. You have to pick a song that's good for your range, that you love to perform. You have to be much quieter with the mike than your impulse might be after a few cocktails. Performed to impress, karaoke is a much more delicate art than belting it out in the shower or the car. But really, are you performing to impress? Not if you've reserved a private room to sing your heart out in. Brooklyn Bazaar has private rooms for 2-9 people that you can sign up for online, $45 for 50 minutes on the weekend, $25 for 50 minutes Sunday through Thursday. Insa in Gowanus also has four karaoke rooms for up to 10 people ($60/hour) and one giant party room that fits 22 sets of lungs ($160/hour). Call  718-855-2620 after 1pm for reservations. (And you're welcome, Whedon fans, for that photo.)
---
8. The themes in The Nutcracker have always drawn from the darker magic of the Christmas season, but leave it to Brooklyn to offer three alternative interpretations of the classic ballet. BAM hosts The Hard Nut, a 70s key party of a Christmas tale from their neighbors, the Mark Morris Dance Group. It runs Dec. 10-18; tickets start at $25. Brooklyn Ballet will perform Brooklyn Nutcracker at Brooklyn Museum, on Wednesday, Dec. 7 at 8pm; tickets start at $77. They've woven world music and hip hop beats and moves in with the tutus and toe shoes for a fresh, imaginative take. And, of course there's a burlesque version, this being Brooklyn. Nutcracker Rouge runs through Jan. 7, 2017 at the Irondale theater and tickets start at $90 and they encourage you to pre-order your champagne before the show.
---
7. Penny Arcade has made a long and storied career in the performance art world by sharing pithy observations like, "Young people have been conditioned to hate history but love vintage." Yes, it's basically a dad joke, but delivered by your fascinating aunt who knew Warhol, dyes her hair crimson and absolutely does not care what anyone thinks. Her show Longing Lasts Longer starts on Sunday, Dec. 4 at St. Ann's Warehouse in DUMBO and we're eager to hear Ms. Arcade's thoughts on, well, all of 2016. Check back for a full review next week.
---
6. Cate Blanchett's cheekbones alone could emote the pants off your average Oscar winner, so it's something of a surprise that the chameleon-like actress is just now stepping onto a Broadway stage for the first time in The Present. In keeping with the updated Russian classic theme we started with The Nutcracker and its many Brooklyn iterations, The Present is an adaptation of an early Chekov play called Platonov by the Sydney Theater Company of Australia. Shows begin on Dec. 17 and tickets start at around $80, if you'd like to sit way up in the mezzanine. This might be a good one to splurge on–New York Times theater critic Ben Brantley was over the moon with excitement about the production earlier this fall.
---
5. Earlier this fall 20th Century Women was one of the major standouts at the New York Film Festival. It opens in theaters in New York on Dec. 25. Our film reviewer, Regina Mogilevskaya writes:
In no particular order, here are all the things that Mike Mills' third directorial feature, 20th Century Women, will make you do: nonchalantly dab your eyes with a tissue, develop a deep affinity for life in Santa Barbara in 1979, and fall in love with every inch of Annette Bening's glorious face. Yes, Mills' follow-up to 2011's Beginners is that good.
---
4. Whether you have kids of your own or will be entertaining friends or family with children, there is something wonderful to do on Meredith Craig de Pietro's December Kids Calendar. There are even a few things you might want to check out as an adult, like the train car French restaurant, Le Train Bleu, inside of Bloomingdale's.
---
3. Childish Gambino, or Donald Glover, has made a name for himself as a television writer (he joined the staff at 30 Rock when he was just 23), actor and comedian, and has released two hip-hop albums, the second of which was nominated for two Grammys. His new album, Awaken My Love! will be available for download on Dec. 2 or you can pre-order his "virtual reality vinyl," a double LP that will ship sometime in 2017. And no, there are no details on what exactly makes it virtual reality.
---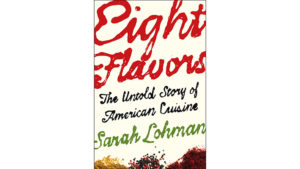 2. Eight Flavors: The Untold Story of American Cuisine by Sarah Lohman, is a compulsively readable, surprising and deeply researched culinary history–without feeling like a college reading assignment. Lohman traces the origins of eight essential flavors that have shaped the way that Americans eat, stretching back to Colonial times, including black pepper, vanilla, soy sauce and chili powder. It's not just full of information that will be new to many of us (the chapter about curry powder and the strange, fascinating life of proto-celebrity chef Prince Ranji Smile is particularly good), it's a wide ranging, open hearted investigation into the way that flavors simultaneously transmit and follow cultures around the globe, combining and recombining along the way.
---
1. So weirdly there's now a totally unplanned Nutcracker theme running through this story, so I'm just going with it. Chamber Magic is sort of like the magic show that Herr Drosselmeyer performs for the children early in the ballet, only you get to dress up (cocktail attire is required), and watch it in a suite in the Waldorf Astoria Hotel. The $85 tickets are almost sold out for December, but you could also book a January show as a treat to yourself. I know, I know, midtown, magic, it all sounds terrible. Trust me on this one. Chamber Magic embodies all the loveliest elements of New York at Christmas and the show will truly, truly leave you wondering how Steve Cohen pulls off his modern magic tricks. Get a drink at the hotel bar first, you'll be wearing cocktail attire after all, then stroll over to the tree at Rockefeller Center after the show, marvel in the lights and love your city for a few minutes. It really is so good this time of year.