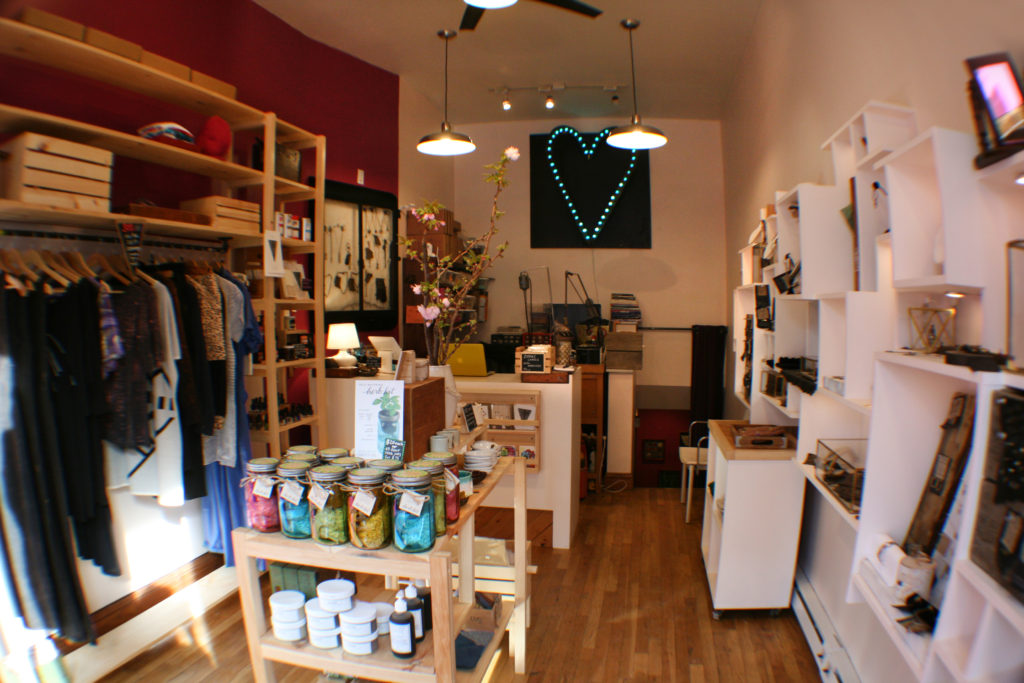 The true gems in your life deserve something stunning, and Lady J +1 is filled with bold, beautiful gifts. The trendiest indie fashion and accessories boutique in Prospect Heights/Crown Heights is also home to the design studio of Lady J Jewelry Designs. Inside the intimate storefront on Classon Ave. you'll find a huge selection of award-winning jewelry that is known for its use of striking gemstones like Rutilated Quartz and Super Seven Stone, all designed to look as good as they make you feel.
You can also shop other indie designers and artisans including:
Apparel by Mary Meyer, Eve Gravel, Emilime, Family Affairs and Samantha Pleet
Handbags & clutches from Saint Catello
Ceramics by Jonathan Castro and SKT, palo santo
Candles from Morphologically and LoveNature, and much, much more!
Lady J +1 is located in Prospect Heights/Crown Heights right near Berg'N, and everything in store is shoppable online at ladyjjewelry.com. (This season, you can even select in-store pickup and they will have it gift-packed and ready to go for you!)
Get all your gifts and stuff your stockings, too, at Lady +1, open every day 12pm-7pm, except Mondays. Just don't wait too long to pick out the perfect gift because they procure limited quantities for the holidays, and it all goes fast.
A few things you'll find in store and online: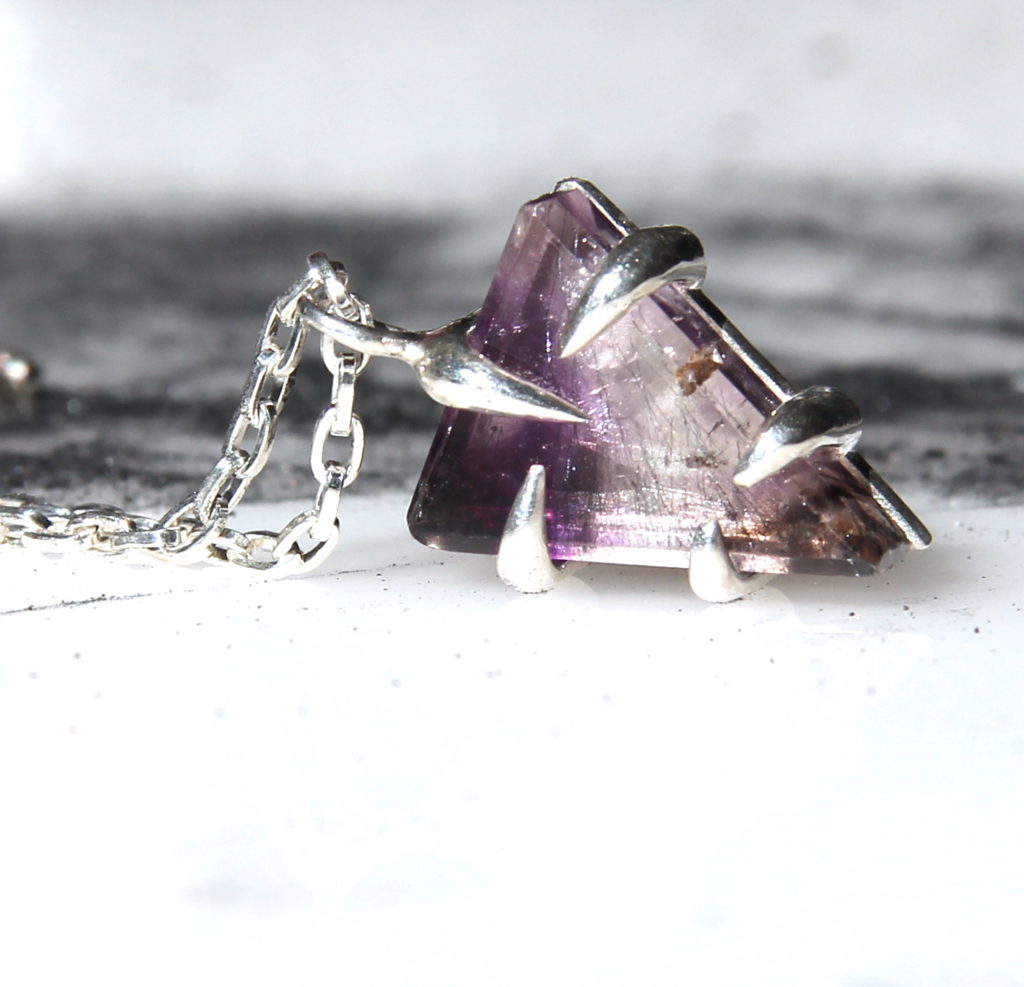 This style of Lady J's signature Super Seven necklaces is already sold out, but there are more available online. The Super Seven stone is so-named because it contains seven different minerals, including amethyst and smokey quartz, and is known to exhibit the phenomenon of St. Elmo's Fire, an etheric auric light reminiscent of the "holy light" around church towers and treetops visible due to atmospheric electricity. It produces electromagnetic waves, providing a self-luminous quality, and assists one in "seeing" auras. Plus, it's gorgeous.
Rutilated Quartz is one of the few gemstones desirable because of its inclusions. This gives it a special allure and desirability as a unique gemstone. This one-of-a kind piece features a fine-silver bevel setting and hangs on a 20" silver chain with a lobster-claw style clasp. Fierce and beautiful at the same time.
Inspired by the constellations, this Snake's Tail top by Eve Gravel is full of geometric connectivity. The button-down top features a loose fit, side front pocket and rolled sleeves. Can be tucked or worn loose, depending on the stars.