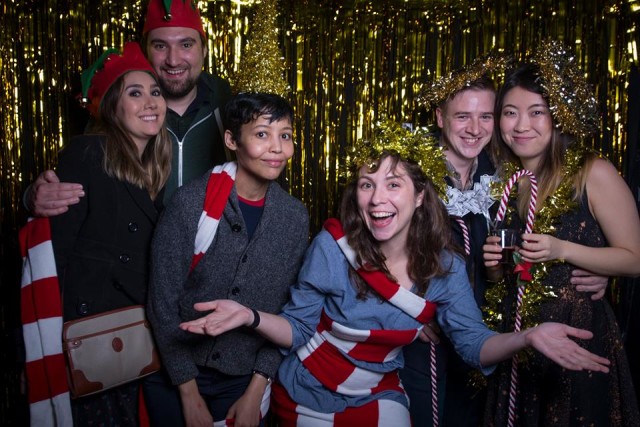 Admit it, even if you have a remote boss who barely gets in your way, you have a few grievances you'd like to air. Well, save em up for this Friday night, Dec. 9, at the 6th annual No Office Party hosted by Brokelyn and the skint. It's the one holiday office party where you stand little chance of running into your colleagues (and if you do, they must be cool). Which means you can really make an ass out of yourself, especially considering that this is the first year it's held on a Friday night.
Along with the very satisfying, on stage boss-dissing, there'll be live-band karaoke from the famous Rock Star Karaoke, DJ Doctor Mister spinning holiday tunes, a holiday photo booth, sexy Santa and Lady Santa, tasty food from Yeah Dawg and drink specials, plus a few surprises.
Kiss this "terrifying garbage fire of a year" (Brokelyn's apt words) goodbye with your freelance and corporate cohorts at Littlefield. Tix are just a low low $5 in advance ($8 at the door), and you get a free tote from Artists and Fleas when you buy beforehand. A portion of the proceeds will go toward local organizations that will help fight the Trump administration, too. If you do go, be sure to tell him He's Fired.