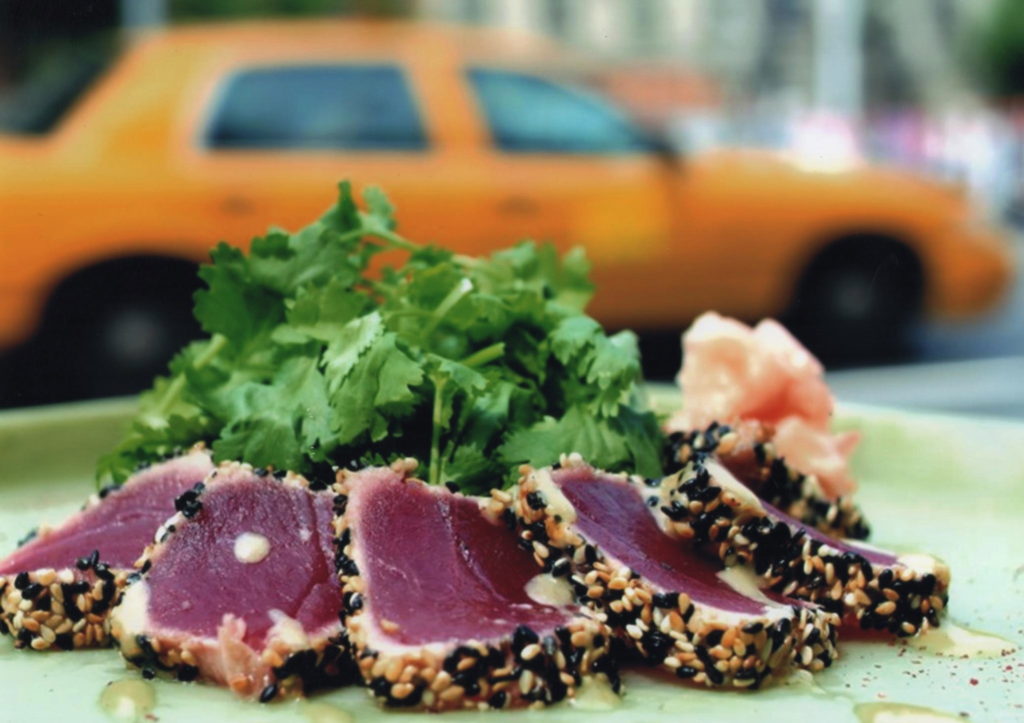 "The Raging Skillet," a well-guarded secret within the world of NYC entertaining and weddings, has actually been catering non-traditional weddings, international soirees and fabulous holiday bashes for over 27 years.
They are perhaps best known as the anti-caterer–everything is personalized down to the menu and style of service. Tired of old fashioned sit-downs? Try family style, table-side French service or Chef Rossi's fave, The Floating Supper!
The food reflects fusions from Korea, Japan, Thailand, Cuba, South Carolina, New Orleans, Morocco, Jamaica, India, Puerto Rico, the Southwest, the Middle East, vegan, vegetarian, gluten-free and Chef Rossi's mother's Hungarian Yiddish home cooking. All menus and budgets are tailored to each and every client.
New York Magazine singled them out as one of the "Hottest Caterers of New York" and New York Weddings named them best wedding caterer for 20 years running. Raging Skillet was also featured on The Food Network, called "eclectic, ethnic and off the wall" by the Zagat Survey who gave The Raging Skillet their very highest rating; The New York Times profiled them as the new "Rebel Anti-Caterer" and on WeddingWire they received the Couple's Award for favorite caterer. The Raging Skillet has also been voted one of New York's Top Wedding Caterers by The Knot in 2010, 2011, 2012, 2013, 2014, 2015 and now 2016!
Molds are a wonderful thing to break!