Unless you're a Chicago Cubs fan or a tycoon-turned-politician with an affinity for spray tans, this year was pretty horrible on all fronts. The music world in particular suffered an alarming number of deaths—among them David Bowie, Prince, the Eagles' Glenn Frey, Earth Wind and Fire's Maurice White, Lemmy, Merle Haggard, Leonard Cohen, and most recently Sharon Jones.
Yet, during times like these, music continues to provide catharsis for wounded hearts.
It didn't just take, 2016 also gave us some really wonderful albums by emerging artists that perhaps don't get as much coverage compared to higher-profile releases by the Rolling Stones, Metallica, Beyonce, the Weeknd, Miranda Lambert, Kanye West and Lady Gaga.
There was also an unusually good collection of re-releases and greatest hits collections that came out in 2016, for old-school rock fans and adventurous listeners alike. Here are some of my favorite undersung albums of 2016, a re-release round-up and two playlists to listen to while you wrap presents and drink eggnog–or write letters to your representatives and plan a protest.
Lucy Dacus
No Burden
Only in her early 20s, this newcomer from Virginia put out one of the most outstanding albums of the year with No Burden, a very compelling collection of wistful introspective songs highlighted by Dacus' distinct alto voice.
Frankie Cosmos
Next Thing
The daughter of Kevin Kline and Phoebe Cates, the very prolific Greta Kline released Next Thing, which perfectly captures the thoughts and feelings of a twenty-something with both intelligence and charm.
Gabriella Cohen
Full Closure and No Details
Full Closure and No Details combines elements of psychedelia, blues and folk into something that resembles an musical artifact from the '60s. This Australian musician's raspy voice is reminiscent of a young Patti Smith or a latter-day Marianne Faithfull, and the sharp and jangly yet jagged guitar playing brings out the record's trippy mood.
Ultimate Painting
Dusk
This British indie rock duo turned in their third album in a span of just two years. With its warm intimacy and gorgeous melodies and harmonies, Dusk is a record to play on a Sunday morning.
Mitski
Puberty 2
The music on Puberty 2, the fourth album by New York-based Japanese-American Mitski Miyawaki, is as energetic as it is experimental. With her beautiful singing, the results are quite magical.
Jennifer O'Connor
Surface Noise
The acclaimed singer-songwriter returned with her sixth album that found her dabbling in new styles–including hip-hop–but still staying true to her heartfelt indie folk sound.
Britta Phillips
Luck or Magic
The bassist for Luna finally made her first-ever solo record, an atmospheric and sultry-sounding collection of originals and covers of songs by the Cars, Evie Sands, the Beach Boys' Dennis Wilson and ABBA's Agnetha Fältskog.
Sturgill Simpson
A Sailor's Guide to Earth
Simpson's music is a throwback to the more traditional outlaw country of Willie Nelson and Merle Haggard in contrast to the more pop-oriented stuff that usually comes out of Nashville. The critically-lauded A Sailor's Guide to Earth has become this iconoclast's major breakthrough and was recently nominated for an Album of the Year Grammy.
Angel Olsen
My Woman
One of the highly-anticipated albums of the year—at least in indie rock circles—Angel Olsen's latest LP sounds more expansive and accessible (not in a commercial way) than her previous predominantly folk-oriented records. Longtime fans take heart: she still retains her haunting, soulful voice and stark and brutally upfront and yearning lyrics.
Mavis Staples
Living on a High Note
The soul and gospel legend tackled contemporary songs written by some all-star talent (Neko Case, Nick Cave and Ben Harper among others) for a stirring collection that reaffirms her greatness.
Weyes Blood
Front Row Seat to Earth
Another artist we spotlighted here at Brooklyn Based, singer-songwriter Natalie Mering (aka Weyes Blood) follows up her magnificent debut with another majestic work that harkens back Kate Bush and Sandy Denny for its '70s British-influenced progressive folk rock sounds; the result is something dreamy and sublime.
Car Seat Head Rest
Teens of Denial
We interviewed the very prolific Will Toledo who goes by the moniker of Car Seat Head Rest about a year ago. A lot has changed for him since then as he's rapidly risen to being one of the notable acts indie rock these days. His latest Teens of Denial continues the hot streak he's on due to his unique songwriting and idiosyncratic, Beck-like style and sound.
If you're loving on music from an earlier generation, or you just want to revisit some greatest hits, here are noteworthy collections and reissues from the past year.

Pink Floyd
The Early Years 1965-1972
This album represents the British band's psychedelic music with then lead-singer Syd Barrett several years before the commercial breakthrough The Dark Side of the Moon.
Bob Dylan
The 1966 Live Recordings
The Bard's controversial tour from 50 years captured on 36 discs!
The Band
The Last Waltz
This lavish set features the legendary group's farewell show from 40 years ago and contains all the music as well as the accompanying documentary film directed by Martin Scorsese.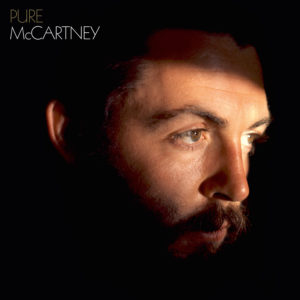 Paul McCartney
Pure McCartney
A standard two-CD and a deluxe four-CD set of Macca's greatest hits and popular tracks from his solo career and with Wings.
Stevie Nicks
Bella Donna
The Wild at Heart
The Fleetwood Mac singer's first two solo albums from the early '80s made her a bona fide superstar.
Miles Davis Quintet
Freedom Dance: The Bootleg Series Vol. 5
This three-CD set focuses on the jazz icon's recordings with what is considered his greatest band lineup—including Wayne Shorter, Ron Carter, Herbie Hancock and Tony Williams—from the years 1966 to 1968.
Queen
On Air
Queen recorded sessions for the BBC from the early to mid 70s, which are finally released in their entirety—it includes a fast version of "We Will Rock You," the only known studio recording of the band's beloved anthem.
Big Star
Complete Third
Like their previous two albums, the beloved power pop group's third record (a.k.a. Sister Lovers) didn't gain much attention when it first came out in 1978 but has gone on to become a classic—a hauntingly stark and moody effort compared to the buoyant feel of #1 Record and Radio City. Now this amazing 3-CD set collects every recording from those sessions.
The Beatles
Live at the Hollywood Bowl
A companion soundtrack to the Ron Howard-directed documentary film Eight Days a Week that captures the Fab Four's manic period as a live band.
Dolly Parton, Emmylou Harris, Linda Ronstadt
The Complete Trio Collection
Trio, the first studio collaboration by these legendary ladies was a huge hit upon its release in 1987; this set features all of the music from that record and its follow-up, plus previously unreleased music.
Phil Collins
The Singles
Finally, a collection of the British pop star's career spanning all his hits from the '80s to the present (including of course the ubiquitous "In the Air Tonight," and its famous drum break that has provided millions with the excuse to play air drums).
Lizzy Mercier Descloux
Mambo Nassau
Zulu Rock
One for the Soul
Suspense
One of the leading figures from New York's No Wave movement of the late '70s/early '80s, the late Lizzy Mercier Descloux was an iconoclast whose music drew from Caribbean, funk, South African and Brazilian influences–all captured on her '80s albums that were reissued earlier this year.
David Bowie
Who Can I Be Now (1974-1976)
The latest box set in the Bowie reissue program focuses on the era of the Diamond Dogs, Young Americans, David Live, and Station to Station albums. The major highlight is the previously unreleased record The Gouster.
Prince
4Ever
A perfectly titled summation of the Purple One's greatest hits, including the previously unreleased song "Moonbeam Levels." Have a box of tissues handy.
The Shaggs
Philosophy of the World
Regarded as perhaps of one of the worst albums of all time, this nearly 40-year-old record has become a cult classic.
Lou Reed
The Complete RCA and Arista Collection
The legendary New York rocker's output during the '70s and '80s is compiled in this massive 16-CD box set containing both Reed's studio and live records.
Save
Save