Every week as I think about what to write about in my intro to this column, I swear that this is the week that I'm going to finally stop ranting about Trump and move on to more pleasant topics like oh, I don't know, literally anything. But man, I'll be damned if that guy doesn't cause some kind of brouhaha every single Tuesday (or really any other day ending in y) that is impossible for me to ignore when I'm writing on Wednesday morning! This week, I'll leave it to the intelligence agencies and the media to investigate and shed light on the latest news regarding his alarming ties to Russia and to the professional comedians to tackle #PEEOTUS, and try instead to ease my inauguration blues by focusing on the commendable goals that President Obama set out in his utterly beautiful farewell address last night.
Next week I'll be in DC for the Women's March, letting his successor know that I am just one of millions of citizens who intend to keep a close watch on civil rights, freedom of speech and a continued sense of a truly civil society throughout his tenure, but for the next several days I'd like to take the opportunity to marvel at the hard work and thoughtful, principled decency that has been the hallmark of this president's tenure. This is the week we honor Dr. Martin Luther King, Jr. as well, and that we have the opportunity to reflect on two great men who made unifying people and tackling real injustice their lives' work is extraordinary in and of itself, but all the more so when contrasted with a grown man who tweets "Unfair!" every time he is legitimately questioned.
To me, this Ideal Week is going to be about spreading positivity. If you have Monday off, think about ways that you might be able to use the time to help someone in your life or in your community, or to connect with someone in a real way that does not involve cynicism (or the internet, for that matter). I've said here before that I personally find art helpful, as I suspect many of you do too, so I will note that the next few days are your last opportunity to see The New Museum's wildly popular Pixel Forest exhibit by Swiss artist Pipilotti Rist before it closes on Sunday. You can also give yourself the gift of laughter and snag tickets to see comedian Mike Birbiglia work out new material on Monday night at Union Hall before they disappear (they go on sale at 1pm today and will definitely sell out). 
Whatever you do this week, do it in a way that makes you feel intentional and strong and true to yourself and your community. I think that we are all beginning to realize that there is more power in that than we knew.
Thursday, January 12
Knockdown Center, the art and performance space in Maspeth, Queens, is the site of a particularly well-timed exhibit celebrating the artwork of self-identified "Nasty Women" that opens this Thursday. The show, which was born of a social media plea shortly after the election, aims to reflect solidarity among female artists in the face of the ongoing (and increasingly prurient) assault on women's rights perpetrated by the President-elect. All of the works on display were donated by local artists and will be on sale for less than $100, with proceeds to be donated to Planned Parenthood. Thursday's night opening reception is free and begins at 7pm, but there will also be additional programming on Saturday and Sunday featuring music and dance performances, activism, and panel discussions.
---
Friday, January 13
For most of us, the Friday night kicks off a nice, long weekend, so why not take the opportunity to really treat yourself? Crown Heights cafe Eleven Thirty Six is hosting the first installment of its brand new Winter Wine Tasting Series, focusing on lesser-known and unusual wines, starting at 7pm. The focus this time is on sparkling wines, which will be accompanied by a dozen raw oysters and saffron-and-butter-steamed clams and flatbread (in other words, the perfect meal for celebrating an extra day off work). Tickets are $75 each, but that includes dinner and a tasting of six different wines. 
---
Saturday, January 14
The good peeps behind Industry City Distillery, which boasts a huge space with sweeping views of the Manhattan skyline, are evidently feeling the need to hit the reset button in light of recent events. They are throwing an "Inaugurate Yourself" party this Saturday night that bears the tagline: "2017. We Got This." Admission is free, but the organizers ask that everyone bring two or three songs to play that will empower and unify. There will be drinks (obviously) and empanadas for sale, not to mention music, spirited conversation, and inspiration to forge ahead in the New Year, with all of the uncertainty it brings. The fun starts at 7pm.
---
Sunday, January 15
On Sunday afternoon, load up on a meal that really sticks to your bones at Jimmy No. 43's ninth annual Cassoulet Cookoff, which runs from 1-3pm in the subterranean East Village restaurant. Professional and amateur chefs will vie for the honor of having their rendition of the classic French cousin to the casserole named best in show, and your $20 ticket means you get unlimited tastes of the dishes in competition. A portion of all ticket sales will benefit the Brooklyn Rescue Mission, a food pantry/community garden in Bed-Stuy.
---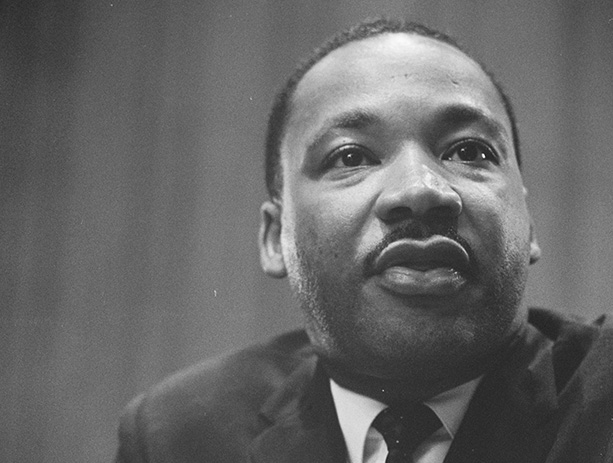 Monday, January 16
Monday is MLK Day, which means that BAM is once again hosting, for the 31st year, the city's largest public celebration in honor of the iconic civil rights leader's enduring legacy. This year's keynote speaker, Opal Tometi, is a justice and immigrant rights activist who helped found the Black Lives Matter movement, and she'll pay tribute to Dr. King along with with prominent gospel and blues musicians the Institutional Radio Choir and the Campbell Brothers. The program begins at 10:30am and it's free, but space is limited and tickets will be distributed on a first come, first served basis.
---
Tuesday, January 17
On Tuesday night, House of YES! is celebrating its first anniversary in the exact same way it opened its doors–with an immersive screening of 1986 Jim Henson/George Lucas cult classic, Labyrinth, starring the late great David Bowie. Costumes are encouraged, and the show will include dance and aerial performances, video art and 3D projections, a David Bowie video DJ set, special cocktails all night long, and a free Bowie-themed after party. Tickets start at $30 and are available here, and the screening starts at 8pm.
---
Wednesday, January 18
If you're headed to the capitol next weekend for the post-Inaugural (shudder) Women's March, the pressure is on to come up with a winning protest sign that best encapsulates your objections to the current state of affairs. BKFB Productions and Berg'n beer hall are here to help, and together they're hosting a sign-making party on Wednesday night to ensure that we're all good to go on Saturday.  You can bring your own supplies or use theirs for a suggested donation of $10, and connect with fellow protestors over beers and dinner from one of Berg'n's many awesome food vendors. Start brainstorming your smart, pithy quips now, and make your voice heard on Jan. 21!