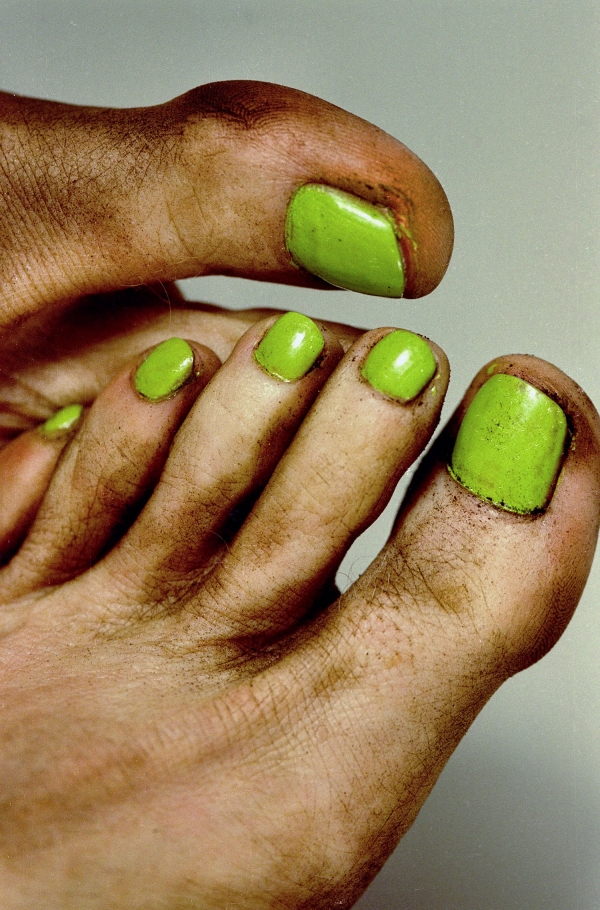 Pretty/Dirty, the first major retrospective of artist Marilyn Minter's work, opened at the Brooklyn Museum on Nov. 4, and with all that has transpired since then, it's understandable that it may not have shown up on your radar. Make no mistake though, this is one show that is not to be missed.
On view until April 2, Pretty/Dirty spans more than four decades of the feminist artist's provocative pieces. The exhibit is part of A Year of Yes: Reimagining Feminism at the Brooklyn Museum, a series of 10 shows that have been produced over the last year to celebrate the tenth anniversary of the Elizabeth A. Sackler Center for Feminist Art, which permanently houses The Dinner Party, a landmark installation by Judy Chicago.
---
Sexuality is not something that Minter shies away from in her work.
---
Minter works across a spectrum of mediums including painting, photography and video. Her pieces investigate sexuality, politics and the mundane things in life–frozen peas and tea bags left discarded in a kitchen sink–alongside images that are both everyday and unexpected, like large-scale, digital images of a model's vagina. Sexuality is not something that Minter shies away from in her work, which is glaringly obvious in many of the pieces on display in Pretty/Dirty. 
In Blue Poles, a large 60" x 72" enamel painting, Minter explores a very close-up view of the space between a pair of eyebrows. The subject's eyes are covered in sparkly blue eye shadow, framed by manicured brows, a nose liberally dusted with freckles, and offset by a small pimple that looks ripe enough to pop. The painting feels like a mirror, both for the subject and for the viewer, evoking an unsettling intimacy in the public setting of the museum.
A video still from Green Pink Caviar offers another bold image. A close-up picture of an open, seemingly female mouth with red-pink shimmery lipstick morphs into a green liquid. The tongue and the liquid meet, forming a memorizing greenish tableau. While the piece is sexually suggestive, it is also reminiscent of lipstick and beauty ads, and it's this interplay of sexuality with highly produced images evoking the fashion and beauty industry that makes Minter's work stand alone.
Minter's work from the 1990s-2000s oscillates between high fashion, slickly produced videos and photographs and paintings, pieces that are carefully crafted in the manner of commercial images, but which also create feelings of discomfort. Sex does sell, and it is Minter's ability to bypass this, to use it even, and point to larger themes that makes Pretty/Dirty one of the most compelling exhibitions currently open in New York City.
Pretty/Dirty is on view at the Brooklyn Museum through April 2, 2017.