It's Wednesday again, which means it's time for a new installment of Your Ideal Week, which now and for the foreseeable future will necessarily involve a smattering of #resist and #persist activities.
Speaking of which, I owe a debt of gratitude to whoever put the "refugees welcome" sign on the Statue of Liberty yesterday–that small, peaceful yet powerful act injected some hope into my day and that's something to give thanks for. The fight for inclusion, diversity, and basic fairness marches on, but the news this week is that we are heading towards 70 degrees for the next several days…in February! Sure, it's another sign that we are deep in the throes of a self-inflicted climate crisis that will only be hastened along by the cabal of short-sighted, incompetent goons who hold our fate in their hands, but it doesn't mean you can't take the opportunity to get outside and feel the warm sun on your face. Maybe it's time to treat your vile winter hooves to a pedicure (or the revolting/fascinating experiment that is Baby Foot), or take the bike in for a tune-up, or head upstate for a hike.
Of course, there's nothing wrong with staying in either–there are still probably a few movies you need to cram in before the Oscars on Sunday, and tomorrow is National Chili Day so it's great time to cook up a pot of warm, stick-to-your-ribs goodness (or pick some up at The Brooklyn Star or whatever joint you prefer in your nabe). If you're looking for something out of the ordinary to do tonight, the Greenpoint YMCA is hosting rope jumping phenom and double-world-record-holder Adrienn Banhegyi, who has performed with Cirque du Soleil and at the Rio Olympics, tonight at 7:30pm. And planning ahead for Ideal Weeks in the near future, you can count down to March Madness in person when the ACC Tournament hits the Barclays Center from March 7-11, or score a ticket to LoftOpera's upcoming performance of Rossini's Otello at LightSpace Studios in Bushwick on March 16, 18, 20, 23, 25, and 27. 
But until then, take a peek at our list of happenings in and around town between now and next Wednesday, and have yourself an Ideal Week, friends!
Thursday, February 23
If you've been too caught up in the widespread, scattershot human rights violations that have marked the past month in U.S. history to have really trained a specific focus on Black History Month, there's still time. On Thursday night, you can head to the Brooklyn Historical Society, which is working with Groupmuse to host a special Massivemuse event featuring live performances of works from cultural icons like Harry Burleigh, Jessie Montgomery, Margaret Bonds, Billie Holiday, Thelonious Monk, Samuel Coleridge-Taylor, Langston Hughes, Maya Angelou, and Ntozake Shange. Tickets are $20 each and are almost gone, so grab one today. The music, which will be brought to life by The Warp Trio along with special guests, will start at around 7:30pm. Alternatively, you can head to Prospect Heights' Unnameable Books for the second meeting of its Resist! Book Club, which features books about radical resistance, intersectionality, and activism, at 7pm. This month's discussion will be focused on Freedom Is A Constant Struggle, a collection of essays, speeches, and interviews with the one and only Angela Y. Davis.
---
Friday, February 24
What better way to cut loose after a week of workin' 9 to 5  than an awesome bbq dinner and a party inspired by the Smoky Mountain Songbird herself? On Friday night starting at 9pm, Williamsburg's brisket and frito pie emporium, Mable's Smokehouse, is hosting a Dolly Parton Look-Alike Contest, with prizes, giveaways, drink specials, and loads of people who have probably made more than one pilgrimage to Dollywood. If you want to enter the contest, you can email events@mablessmokehouse.com and start getting your costume ready. Otherwise, bring your camera, a healthy appetite for meat, and a willingness to belt out "Jolene" with the best of 'em.
---
Saturday, February 25
You can double up on the country music legend tributes this weekend by heading to Littlefield's annual Johnny Cash Birthday Bash on Saturday night at 9:30pm. Alex Battles & The Whisky Rebellion will play all the hits you know and love from the Man in Black, and tickets are just $15. For a daytime option, consider checking out the first annual Fermentation Festival going down at Greenpoint's BK Expo Center from 11am-3:30pm. Tickets are $20, which includes access to more than 30 vendors selling fermented foods, educational seminars and demonstrations where you can learn everything you've ever wanted to know about kimchi, kombucha, sauerkraut, and more, a homebrewed beer tasting competition, live music, and a podcast recording of Fuhmentaboudit! on Heritage Radio Network.
---
Sunday, February 26
On Sunday afternoon from 1-3pm, Court Tree Collective and Table of Contents are teaming up to bring you a power lunch inspired by Bret Easton Ellis' classic 80's novel-turned-superdark-Christian-Bale-flick American Psycho. Bring your business card printed on bone stock and get ready to feast like you scored a reservation at Dorsia, on dishes like leek ceviche with sorrel, smoked duck with endive and maple syrup, and licorice sorbet. Tickets are $65 each.
Then you can return to the present day moviescape on Sunday night, when the 89th Annual Academy Awards return with a flurry of red carpet footage and terrible teleprompter speeches. If you don't already have a party on the books, you can catch what is shaping up to be a La La Land bonanza at various spots around the borough that are hosting Oscars watch events, including Brooklyn Bazaar, Littlefield, Hinterlands Bar, and Syndicated.  
---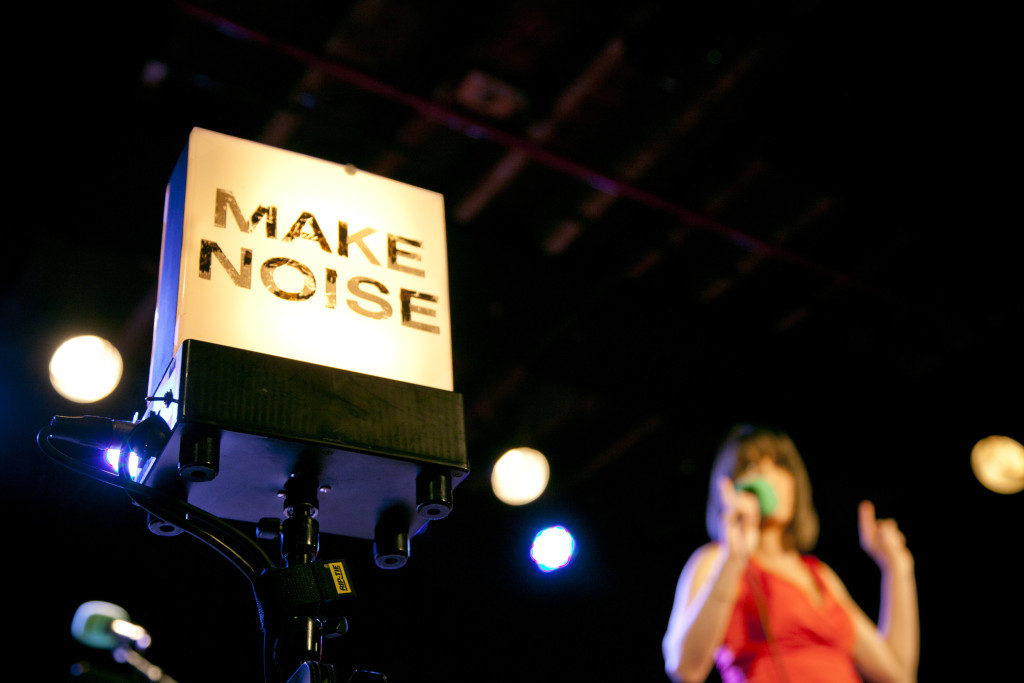 Monday, February 27
Ask Me Another, the reliably fun and funny trivia, music, and comedy radio show hosted by Ophira Eisenberg on NPR, is back at The Bell House on Monday night for another live recording. This time, Tim Daly, of Wings and Madame Secretary fame, is the special guest. Tickets are $25 and the show starts at 7:30pm.
---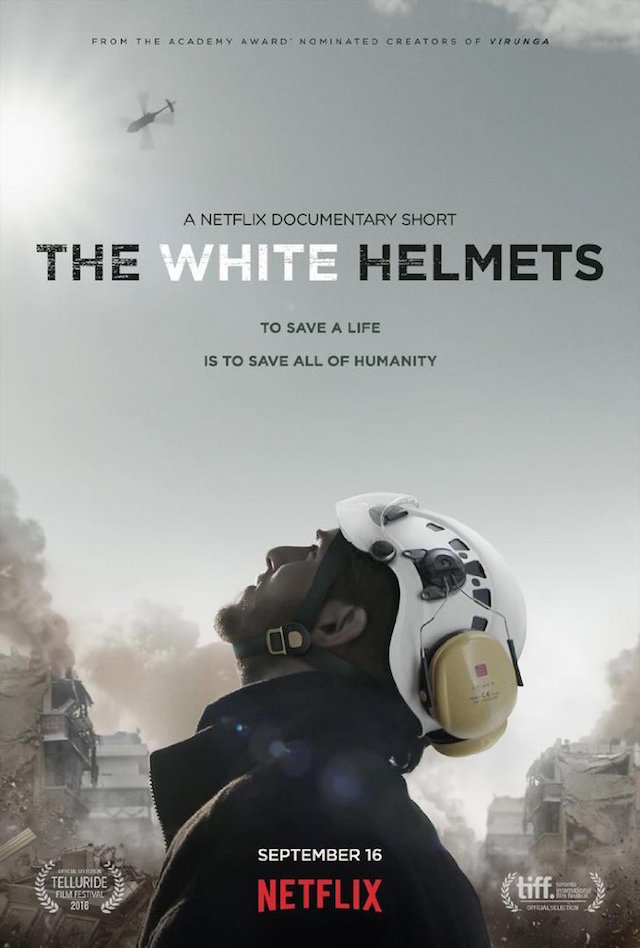 Tuesday, February 28
Park Slope's Congregation Beth Elohim has been serving as a ground zero of sorts for the Brooklyn-based Trump resistance movement, hosting #GetOrganizedBK rallies and, now, screening the Oscar-nominated Netflix original documentary, The White Helmets, on Tuesday at 7pm. The stirring, 41-minute-long film shines a light on the heroic efforts of volunteers who put themselves in harm's way to rescue victims of the brutal Syrian civil war. Obviously, the need to understand and appreciate the circumstances that compel refugees to seek asylum in the U.S. is more important than ever in the current climate, so this is a good way to stay on top of the issues as the political landscape becomes increasingly unstable. There will be a Q&A after the film, and you can register here.
---
Wednesday, March 1
Rabbit, rabbit, and today we're that much closer to spring! Everyone knows that having plants around can improve the air quality around you and bring some life into your living space, so why not learn how to do it the right way–from a pro like Cecilia de Corral, Brooklyn Grange's in-house horticulturalist. On Wednesday, she'll be teaching a class that covers the basics of indoor gardening, including soil, light, and watering tips, propagation techniques, and how to choose the best plants for your space. Build Your Own Indoor Plant Paradise runs from 6:30-8:30pm and tickets are $50 each, which includes a succulent in a terra cotta pot that you can take home to start your garden.