On this rainy yet bizarrely warm Wednesday, we're coming off an entire week of unseasonably warn, yet undeniably pleasant weather, an Oscars ceremony with a surprise twist ending, and a presidential address marking an unexpected shift in terms of tone and sentence completion proficiency (if not actual content), and on top of all that, we're now in a brand new month. I must admit that it all makes me feel like doing my part to change things up a little bit, too.
To that end, I'm committing to booking myself the real, no email access type vacation that I've been talking about for ages, and I'm going to make myself go to the gym today for the first time in so-long-that-I-don't-even-really-know-when-the-last-time-was-but-definitely-not-in-2017. Maybe you have some stuff you've been putting off, and maybe this is a good week to just make it happen, whether it's doing your taxes, or taking your pet to the vet, or any number of those mundane, adult-y tasks that pile up and make you feel increasingly uncertain about your general adulting skillset.
No cause for alarm, though, you know that we'd never suggest that you fill up all your time with boring admin–this is Your Ideal Week, after all. So try to carve out some time to check out one of the NYC Beer Week events, which run through the weekend: this Ruppert's Cup Awards tasting at Barcade on Saturday afternoon sounds especially easygoing and fun. Or you could treat yourself to a delicious dinner out and help find hunger right here in Brooklyn by heading to one of the many participating restaurants taking part in the inaugural Brooklyn Feeds campaign this coming Tuesday night.
A couple of us here at BB have tested out Dale Talde's giant new spot, Atlantic Social, and I can personally attest that the nachos are as good as you remember them being from Pork Slope and it's an excellent place to watch the college basketball conference tournaments this weekend, if you're interested in that kind of thing. We're just getting started here–read on for a whole slew of other potential experiences and adventures that we rustled up for the coming week. 
Thursday, March 2
It's the beginning of a new month, which means you can see the latest exhibits and installations in the galleries of DUMBO for free at Art in DUMBO's First Thursday Gallery Walk. The March edition is happening this Thursday from 6-8pm, and features highlights like the opening of Storytellers, a group exhibition of artists who reimagine and reinvent the essential practice of telling stories through visual art at LAND Gallery. As always, the walk and admission to participating events is free and open to the public, and you'll also have access to drink specials throughout the self-guided tour.
---
Friday, March 3
Friday is opening day of the new Georgia O'Keeffe: Living Modern show at the Brooklyn Museum, which runs through mid-July. The exhibit will not only have several of O'Keeffe's iconic works on display, but will also explore her ultracool, unique style and persona, including pieces from her wardrobe. Tickets are $20 each and are tied to specific time blocks, so be sure to double check that you'll be available during your assigned slot.
---
Saturday, March 4
Think you know everything there is to know about NYC? See how you stack up to the competition at the Tenth Annual Panorama Challenge, a multimedia, team trivia competition using the world-famous Panorama architectural model at the Queens Museum as a prop. The event will run from 6-9pm, with a professional emcee, question categories like Seinfeld, Traveling by Subway, and Snow in the New York, a panel of judges with serious NYC history cred, a performance by all-woman Afro-Brazilian band Batala New York, and food and drink available for purchase.  Admission is $15 if you buy your ticket online, and $20 if purchased at the door. Speaking of local history, if you want to really feel old, chew on the fact that March 9 marks the twentieth anniversary of The Notorious B.I.G.'s death. To celebrate the extraordinary and too-short life of one of Brooklyn's most famous sons, The Bell House is hosting a special edition of its popular (and free) Party Like It's 1999 hip hop dance party, dedicated to Biggie and his music, starting at 10pm.
---
Sunday, March 5
If you've got some kiddos in your life who love music, consider heading to Littlefield on Sunday afternoon for the fourth annual Brooklyn Boogie Brunch to benefit music and arts programming at South Slope's PS 295. This year's lineup includes a host of kid- and parent- friendly acts like Capt'n Kirk Douglas of The Roots, Adrien Reju, Andy Stack, Gilmar Gomes, Superette, and and Rock Rage, and will also have a silent auction, a cash bar, and food available. Tickets are $18 for adults and $9 for kids if you buy them in advance, and the show starts at noon.
On Sunday evening, Union Hall welcomes comedian Scott Rogowsky and his late-night-style live talk show, Running Late, at 8pm. Writer and consummate pop culture aficionado Chuck Klosterman is the headliner special guest, and he'll be joined by Awkwafina and Lane Moore. Tickets are $10 if you buy them in advance.
---
Monday, March 6
On Monday night, popular Williamsburg watering hole The Woods is hosting a one-night-only art exhibit and party to celebrate body diversity and the female form. The exhibit, which is entitled Nudie, will showcase the work of four artists, including photographer Jenni Skulth. The event starts at 8pm and runs until the bar closes, and all proceeds from the night will benefit Planned Parenthood.
---
Tuesday, March 7
On Tuesday at 7:30pm, novelist Mohsin Hamid, who wrote one of my favorites, The Reluctant Fundamentalist, and, more recently, How to Get Filthy Rich in Rising Asia, will be at Fort Greene's Greenlight Books plugging his latest title, Exit West, about a love affair that develops in a politically volatile city perched on the brink of civil war. New Yorker writer and Philip Gourevitch will join Hamid in a conversation about his work, which will be followed by a book signing and wine reception.
On the same night, from 7-9:30pm, Shared Table NYC will be hosting a hands-on cooking class and dinner focused on Indian curries. Participants will learn how to make warming curried cauliflower rice, coconut curry with broccoli, whole wheat chapati with savory yogurt, and more. Afterwards, enjoy the fruits of your labor at a sit-down dinner that includes wine. Tickets are $100 and are available here.
---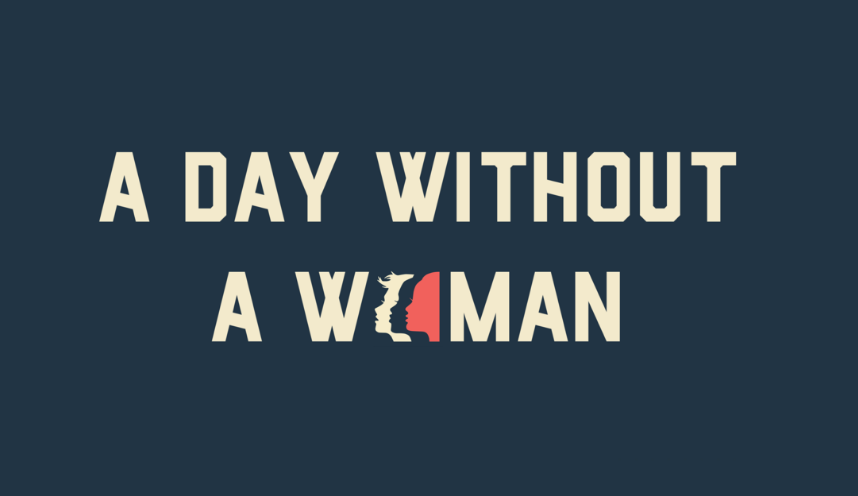 Wednesday, March 8
On Wednesday, women across the world will be uniting in solidarity for A Day Without A Woman, an organized strike/day of activism to highlight the contribution of women and provide a stark reminder of the iniquities they continue to face. In NYC, there is a rally and march planned that will meet in Washington Square Park at 4pm, and there will inevitably be a lot more events planned in the next several days, so keep your ear to the ground if you want to get involved. We'll be off next Wednesday, seeing as how Brooklyn Based is woman founded, owned and run, but don't worry, Ideal Week will come to you on Tuesday instead.
Later that night, unwind at Witch Taint Live, a live reading and concert from the always fantastic comedian/writer/rocker Dave Hill and Phil Costello at St. Vitus bar. This show chronicles Dave's real life long con in which he tried to convince a Norwegian record label over a series of emails that he was a teenaged black metal guitarist who they should sign on the strength of "one excruciatingly bad song." The fun starts at 7:30pm and tickets are $8.