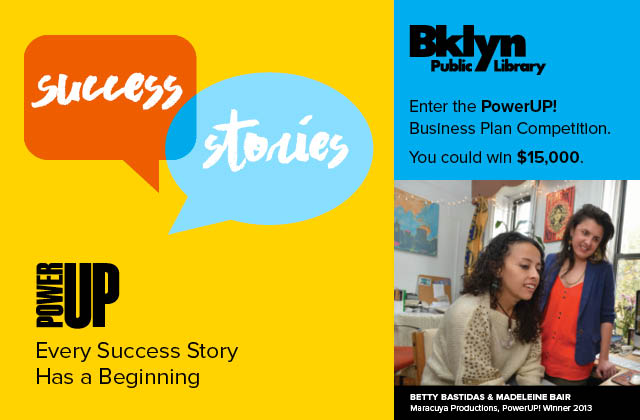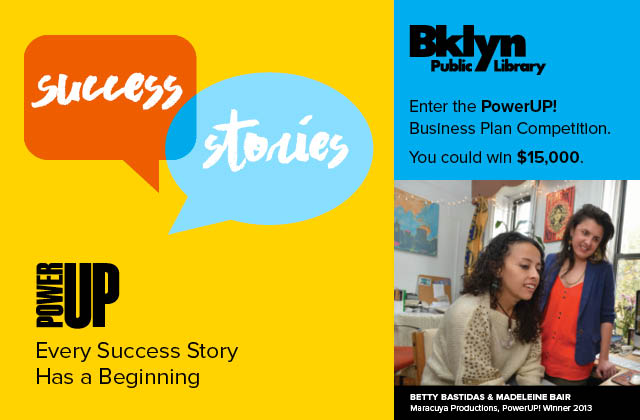 Every successful business got its start somewhere – are you ready to take the first step? PowerUP!, Brooklyn Public Library's annual Business Plan Competition, is back for its fourteenth year, which means you're this close to making your business dreams a reality.
Since 2003, Brooklyn's aspiring entrepreneurs have turned to the Library's PowerUP! program to get their business ideas off the ground. Participants meet for free with a business counselor and attend workshops to determine their next steps. In addition, the Library provides access to a ton of resources to help write a business plan, develop a marketing strategy and find elusive financing.
Did we mention the cash prizes? This is a competition, after all. Write the best business plan; win the top prize of $15,000. Simple! More than $300,000 has been awarded to past winners.
PowerUP! alumni include Redbeard Bikes in Dumbo, Prospect Heights' Mermaid's Garden, and Argyle Yarn Shop in Windsor Terrace. Borough mainstays like Bogota Bistro and Greenlight Bookstore are also previous competition winners who launched their businesses thanks to the Library. How's that for some inspiration?
To participate, you must attend one of three remaining orientation sessions. Sign up online for one of the remaining sessions this Thursday, March 23, Wednesday, March 29 or Friday, April 10 at branches across Brooklyn.
Check out the Brooklyn Public Library website for more details, and remember to register—it's the first step you need to take to PowerUP! your business.