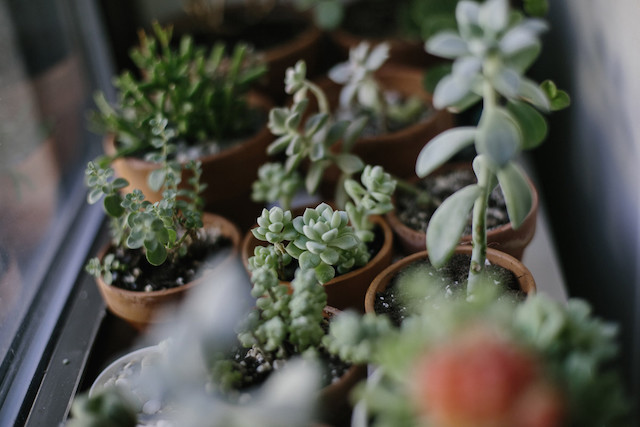 Hi everyone and welcome back from Easter/Passover/a weekend in which we had a totally random 90 degree day! It's time for another Ideal Week roundup, and this week we've curated a well-rounded assortment of ways that you can spend your time eating, imbibing, and celebrating spring in and around Brooklyn. If you feel an extra bounce in your step (or shooting pain in your sinuses), that's because spring really is here, and the ramp guy is at the farmers market to prove it! Why not celebrate the wonderful time before every day is 90+ degrees by treating yourself to a pedicure, a bike tune-up, or a leisurely outdoor rosé-drinking date with a friend? Or try something new on Friday, when Pioneer Works is hosting a new, experimental Groupmuse Massivemuse that is interactive and encourages audience movement. On Saturday or Sunday, you can eat, drink, and party to your heart's content at Beer Mansion, a weekend-long beer fest brought to you by Brooklyn Brewery Mash, Eater, and a bunch of stellar local businesses. Saturday is Earth Day, which means that 30 blocks of Manhattan are being declared blissfully car-free from 10am-4pm, and it's also time to join the March for Science, which has been garnering a lot of press of late, if you're into public funding for science.
For those of us that are still mourning the untimely passing of Prince, the anniversary of his death on Friday is a tough reminder of the remarkable talent and personality that we lost. But it might be therapeutic to attend one of several events going on this week that commemorate the Purple One, including Questlove's Purple Anniversary edition of Bowl Train on Thursday night, House of YES' Dirty Thursday Prince party on the same night, or the Skint's Celebration of Prince at Littlefield on Saturday night.
But that's just the tip of the iceberg on this Ideal Week in April–read on for many more potential plans and have a great week!
Thursday, April 20
It's 4/20 on Thursday, and even if the date doesn't hold quite the same degree of gravitas as it might have in your college days, you can still celebrate properly with a classic stoner flick and some munchies. Nitehawk Cinema is screening the 1981 Cheech and Chong release, Nice Dreams, which features cameos from Sandra Bernhard, Paul Reubens, and Timothy Leary, and finds our heroes raking it in by selling ice cream with a special twist. The show starts at 9:30, and your $16 ticket includes prizes, surprises, an after party with music by Maestro Jeff, and a cocktail special added to the theater's usual food and drink menu. In nearby Bushwick, SyndicatedBK will be screening The Big Lebowski at 7pm and Harold & Kumar Go to White Castle at 10pm. Both shows are just $4 per person and can be enjoyed with cheesy tater tots, if not a sack of steamed square burgers.
---
Friday, April 21
On Friday night, you can shake off your workweek stress and help 61 Local celebrate six successful years in business at an 8pm party honoring the occasion. There will be beer collaborations with a slew of local suds slingers; food from Fleisher's, Hot Bread Kitchen, and other vendors; and live music by Ryan Cole & the Paper Souls, Marcellus Hall & the Hostages, and Jess Best. Although the party is free to attend, if you buy a $12 ticket you will get 3 pints of beer and unlimited snacks, which is a better deal than you'll find anywhere else on a Friday night in this town.
---
Saturday, April 22
Saturday afternoon is a great time to mosey on over to Red Hook, because Brooklyn Crab is ringing in the change in seasons with unlimited oysters and beer tastings from 2-5 pm. Tickets are $60 if you buy them in advance, and the Spring Oyster Fest is happening rain or shine. After you've sufficiently filled up on bivalves, walk around the corner to Sunny's Bar and savor a beer or two in what many believe is one of the best watering holes in the city– they are in a money crunch and need your support to stay open.
---
Sunday, April 23
Take a preemptive dose of Zantac on Sunday and head on over the Brooklyn Expo Center for the Fifth Annual NYC Hot Sauce Expo, which features 45 hot sauce vendors, spicy food and cocktails, live music, and craft beer. The event is running from 10-6pm on both days this weekend, but Sunday's lineup includes a 3pm Bloody Mary competition that sounds pretty intense, as well as a Guinness Book of World Records Carolina Reaper Pepper Eating Contest at 4:30pm. Tickets start at just $10 if you buy them in advance here. Maybe this mainly appeals to me due to my love for Office Space, but Fist Church's bimonthly matinee screenings of poorly dubbed Kung Fu movies sounds worth checking out at least once on a mellow Sunday. This week's show starts at 3pm and is just $5, with Bloody Marys available for purchase.
---
Monday, April 24
Despite gluten and dairy's current status as personae non gratae of the dietary world, our collective love affair with mac & cheese endures unabated, and you can try all kinds of it this Monday night at Berg'n, which is hosting a Mac & Cheese Smackdown in collaboration with Time Out New York. Chefs from Lumpia Shack, Catfish, Bonnie's Grill, Pretty Southern, Dirty Precious, and Butterfunk Kitchen will be offering their unique interpretations of the quintessential comfort food, and you get to try them all (alongside two Tsing Taos) for the price of a $35 ticket. Sign up for either the 6pm or 8:30pm session here.
---
Tuesday, April 25
This week, we will somehow make it 100 days into the Trump administration which, frankly, feels like a damned miracle that needs to be adequately acknowledged. One way to do that is to check out a special "100 Days of Drumpf" live recording of political podcast #WeThePeople at The Bell House at 8pm on Tuesday night. Host Josh Zepps welcomes guests like David Plotz of Slate Political Gabfest, Mike Pesca of The Gist, and comedian Myq Kaplan to debate the finer points of a transition of power that has been anything but fine. Tickets are $8. Alternatively, you can wield your wallet a bit more directly against the Trump agenda at Saint Vitus Bar's Party to Protect the Planet, which starts at 7pm and runs all night, with $2 drink specials and live music from She Keeps Bees, French Horn Rebellion, Future Generations, Dead Stars, and Abraham King. Tickets are $15 and 100% of the proceeds go to Earthjustice to support its fight to keep critical public health and environmental protections in place. Last but not least, BAM is screening Pizza Mind, the new standup special from SNL cast member Sasheer Zamata, at 9:15pm for $15. Zamata and fellow comedian Michelle Buteau will lead an in-person Q&A immediately following the show.
---
Wednesday, April 26
Feeling inspired to up the foliage quotient in your apartment these days? You're in luck, because Williamsburg's 7115 by Szeki is hosting a free plant propagation workshop from 7-9pm on Wednesday night with bona fide plant whisperer Suji Lee. It doesn't matter if your past gardening attempts have been total catastrophes– Lee's useful tips on how to take care of houseplants generally and how to create new plants from existing plants will save you money and increase the greenery in your surroundings in no time. The workshop is free but you should rsvp here to ensure that you've got a space.