It's another wet Wednesday in early spring, but never mind the rain–we've got galoshes and a carefully curated list of awesome stuff happening in Brooklyn over the next Ideal Week. Before we get to all that though, I have to share some exciting news, which is that after a year of sweaty workouts at the Y on 9th Street, I finally crossed paths with the mayor and his security detail there last night! Still no insight as to why he makes the commute from the UES for the Y, which it should be said was keeping its women's locker room at a balmy 97 degrees yesterday, but it was fun to see De Blasio navigating the same tangle of treadmills and ellipticals that us hoi polloi toil away atop on a daily basis.
In other news, did you read about the new bar in the East Village that donates all of its proceeds to causes threatened by Trump and his unscrupulous, out to lunch band of hooligans? Coup, which is brought to you by the cocktail experts behind Death & Co. and Amore y Amargo, is the city's first not-for-profit bar, and it's an opportunity to streamline ritual happy hour de-stressing and your need to partake in some feel-good activism.
This weekend, the perennially popular Sakura Matsuri Festival hits the Brooklyn Botanic Garden, with over 60 events and performances celebrating Japanese culture and cherry blossom season taking place over both days. As I mentioned in a previous post, the crowds at this event can get pretty intense, especially in the afternoon, so it might be worth trying another option this year: The New Amsterdam Festival in Ridgewood. (You'll be hearing us extol Ridgewood's virtues again soon–we're headed there for the first Immersion of the season June 3!) The Ridgewood Historical Society and House of Yes are teaming up to celebrate Dutch history and culture in style, with food, interactive arts, lawn games, an artisan market, a bier garten, and LOTS of tulips. It's going down from 11am-9pm on both days at the beautiful and historic Onderdonk House property which, if you haven't seen it, is definitely one of those things that you won't be able to believe exists in the middle of New York City.
And finally, to celebrate Cinco de Mayo, Nitehawk Cinema will be screening Three Amigos! next weekend, complete with live music from a Grammy-nominated all-female mariachi band and a special brunch menu featuring the breakfast food of the gods, chilaquiles. The show starts at 11:15am on both May 6 and May 7 and costs $16 per person, and tickets will probably sell out so we're giving you a heads up now.
In the meantime, please take a gander at our picks of goings on about town in the week to come. Stay dry today and make this an Ideal Week to remember.
Thursday, April 27
The 40th birthday of Rumours by Fleetwood Mac, happened back in February, but no prob if you missed it– there's a proper birthday party being thrown this Thursday night at Schimanski by the band's biggest fans, Fleetmac Wood. The long-running DJ collective and traveling party dedicated to remixes, edits, and originals from Stevie, Lindsey, Mick et al. is in the middle of a multi-city, international tour to celebrate Fleetwood Mac's best-known record with a Rumours Rave dance party; advance tickets are just $15 and doors open at 9pm.
---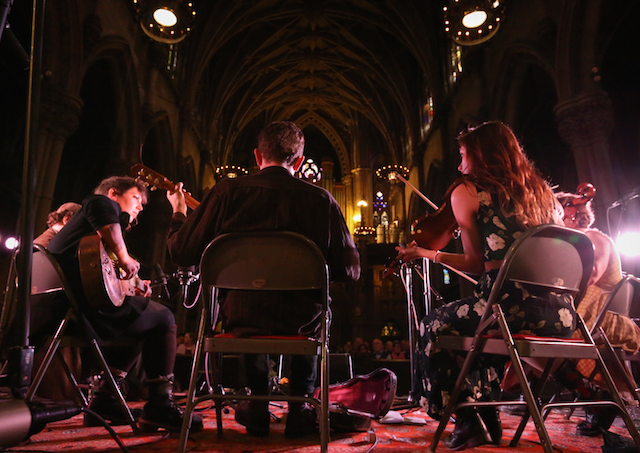 Friday April 28
This weekend, Jalopy Theatre is sponsoring the Ninth Annual Brooklyn Folk Festival at St. Ann's Church, with an extensive lineup of over 40 bands, workshops, family-friendly events, jam sessions, film screenings, square dancing, and, of course, the traditional banjo toss into the Gowanus Canal on Sunday afternoon. The festivities kick off at 8pm on Friday night, with a diverse slate including a jug band, bluegrass, ska, blues piano, a Ukranian vocal group, and lots more. Tickets are $20-25 per session, $35 per day, and $85 for a three-day pass. Meanwhile, at Brooklyn Bowl, subway-buskers-turned-Beyonce-backup-band Too Many Zooz will be performing their unique sound, which blends jazz, Afro-Cuban beats, funk, and EDM on Friday and Saturday nights at 8pm. Tickets are $17. And for a totally different deal, monthly goth dance party ARKHAM will be celebrating Walpurgis (a German holiday celebrating witches) at Bizarre Bushwick from 10pm on, and it's free all night.
---
Saturday, April 29
Saturday is National Independent Bookstore Day, and the second annual Brooklyn Bookstore Crawl is the perfect way to celebrate and show your support for the rich network of literature purveyors we are lucky enough to live among. Simply stop by five or more participating bookstores, which include neighborhood institutions like Greenlight, WORD, Community Bookstore, Spoonbill & Sugartown, Freebird, and Powerhouse Arena– many of which will be hosting special events and sales in honor of indie booksellers– and you'll be eligible to win a gift certificate to your favorite one. (Also note: Books are Magic, bestselling author Emma Straub's new Cobble Hill shop, is opening May 1!) After a busy day perusing titles, a Drag Drink and Draw event at BRIC House Artist Studio might be just the thing. Bring paper, a pencil, and a creative energy to this unconventional evening featuring models, fashion, music, and appearances by personalities like Alotta McGriddles, Chris of Hur, and Ickarus, which starts at 7pm and is free.
---
Sunday, April 30
Hope your bike is ready for spring, because you won't want to miss out on the Time's Up Street Art Bike Ride this Sunday afternoon at noon. The 2½ hour tour will highlight notable murals, graffiti, and other pieces on display throughout Williamsburg and Bushwick, discuss the history and social implications of the genre, and treat participants to a live demonstration by a local street artist, all for free! In Carroll Gardens, Court Tree Collective is hosting a Boozy Baking Class from 2:30-4:30pm. Unicorns. Rose. Beats. is a bring-your-own-wine affair where you'll learn how to make a unicorn cake, which a quick Pinterest search reveals is a big-time trend. Tickets are $65 each, which includes all materials you need, instruction, your first drink, and a pastry box to bring your masterpiece home in. 
---
Monday, May 1
As someone who spent a good deal of my life avoiding sci-fi, I have to admit that my familiarity with George Takei is almost exclusively based on his whip smart and very funny Twitter presence, but that alone is enough to make me want to see his talk at BAM this Monday night. An Evening with George Takei will cover the actor's family's experience in a Japanese-American internment camp during World War II, Takei's own status as an iconic Star Trek celebrity, and his passion for social activism and causes like LGBTQ rights and marriage equality. Tickets start at $35 and the show starts at 7:30pm.
---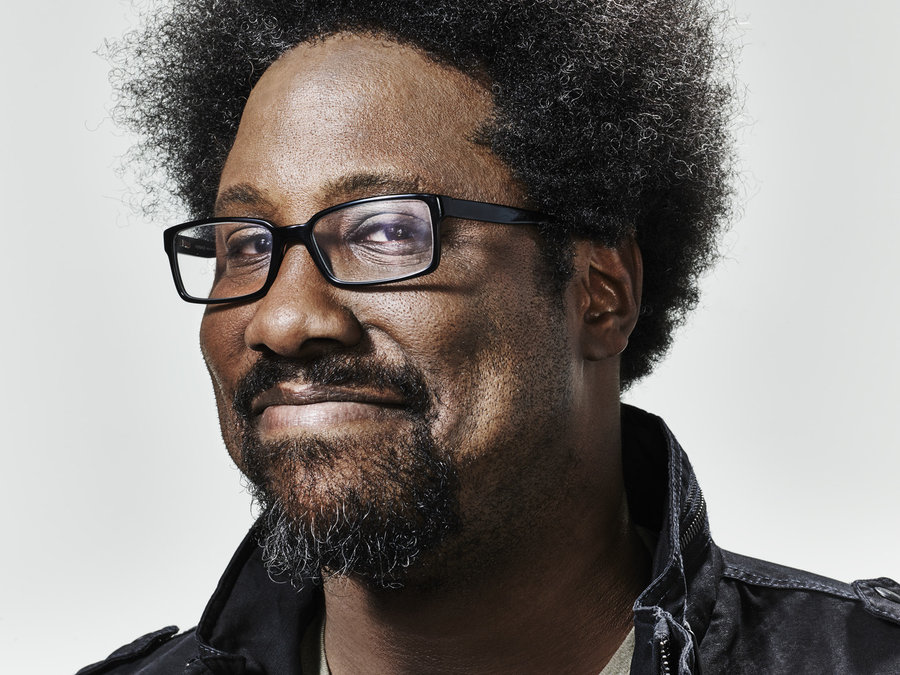 Tuesday, May 2
Longtime standup comedian and host of TV shows like FXX's Totally Biased and CNN's United Shades of America W. Kamau Bell has written a new memoir entitled The Awkward Thoughts of W. Kamau Bell, and there's a release party happening this Tuesday night at 8pm at The Bell House. Bell will be there to talk about the book, which explores topics like race relations, comedians, right-wing politics, fatherhood, and interracial marriage, with Chuck Klosterman. Your $27 ticket includes your own copy, which you just might be able to get signed.
---
Wednesday, May 3
The Wythe Hotel is screening a documentary about how same-sex marriage became the law of the land on Wednesday night at 7:30pm, with free popcorn and all proceeds from the sale of $10 tickets to go to GLAD. The Freedom to Marry, a film by Eddie Rosenstein, follows attorneys Evan Wolfson and Mary Bonauto in their fight to reach Supreme Court, and Rosenstein will be on hand for a post-movie Q&A.