It's time yet again to plan out Your Ideal Week, which I hope with all my might does not in any way involve being trapped in an airless F train with sweaty, frantic people getting naked all around you. It looks like the June gloom that has been hanging over us is finally on its way outta here, so we might actually have a decent weekend to take a spin on the new ferry to the Rockaways or ride a bike to Coney Island. And since it's Brooklyn Pride Week, it's a relief that Saturday's 10K run and twilight parade won't be rained out. If for some reason the wet weather returns, though, you can always hole up in Sycamore Bar, which starts its Art in the Bar summer series on Saturday with a linoleum block printmaking class at 1pm.
Have you watched The Keepers on Netflix yet? I started last night and I'm totally hooked, so that seems like it will be eating up some time in my immediate future. Despite the grim subject matter, it feels somehow less disturbing than my Twitter feed these days. I'm also interested in the Metrograph Theater's Making Rent in Bed-Stuy series running this weekend, which includes screenings of Crooklyn, Nasty Baby, and more.
As usual, we have a lot more activities for you to peruse and choose to inject some fun into your next seven days. Take a peek and start scheduling–we'll see you back here next week!
Thursday, June 8
DUMBO's June Live at the Archway programming kicks off on Thursday evening with live performances by all-female Brazilian drumline FogulAzul NYC and Los Cumpleanos, whose sound fuses classic Colombian music with new wave synths, retro organ, and punk energy. In addition, artist Tom Fruin (he's the guy who makes the stained glass water towers that add a gorgeous pop of color to your train ride over the Manhattan Bridge) will be exhibiting some new work in a pop-up gallery and leading a participatory art experience for audience members as well. The fun starts at 6pm and, as always, is free! On the same night a few miles north, the Northside Festival is in full swing through the weekend, and there are lots of tickets for great live music still available. On Thursday, you can catch Dirty Projectors in McCarren Park, among a host of other acts performing at venues in and around Williamsburg.
---
Friday, June 9
Make your Friday night an adventure and join the Red Hook Boaters for a sunset kayak trip around Governor's Island. Tickets are $100 apiece, but that includes a three hours with an expert guide, a kayak of your own, and a wine and cheese tasting to ring in the weekend. The tour starts at 5:30pm and leaves from Valentino Pier. If you're feeling more sedentary than seafaring, you can still go to Red Hook and instead just hit up Hometown BBQ for dinner and the Waterfront Museum for a live performance of sea shanties and folk music by SlackJaw/Holler at 7:30pm.
---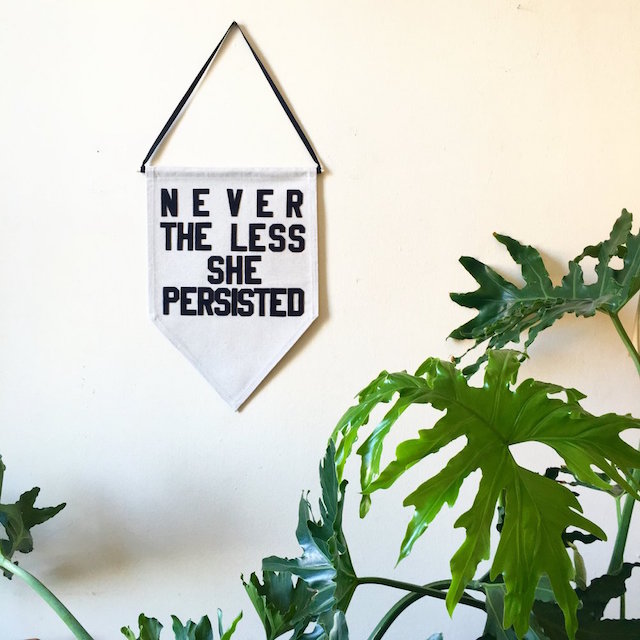 Saturday, June 10
Not sure why breakfast festivals haven't been a part of my life until now, but better late than never! The Extra Crispy Breakfestival is at Industry City on Saturday from noon-8pm. Entry is free, and there will be free food as well as food and drink available for purchase from local hotspots like Court St. Grocers, Dough Doughnuts, Speedy Romeo and Talde. After you fill up on delicious morning fare, enjoy DJ sets, dancing, and bocce. Saturday is also the opening weekend of FAD Market's Summer Edition at the Invisible Dog Art Center. From 11am-6pm on Saturday and Sunday, you can shop for handmade art, jewelry, clothing, and home furnishings from area artists, and experience a glass beading demonstration, live drawing, and a mobile greenhouse.
---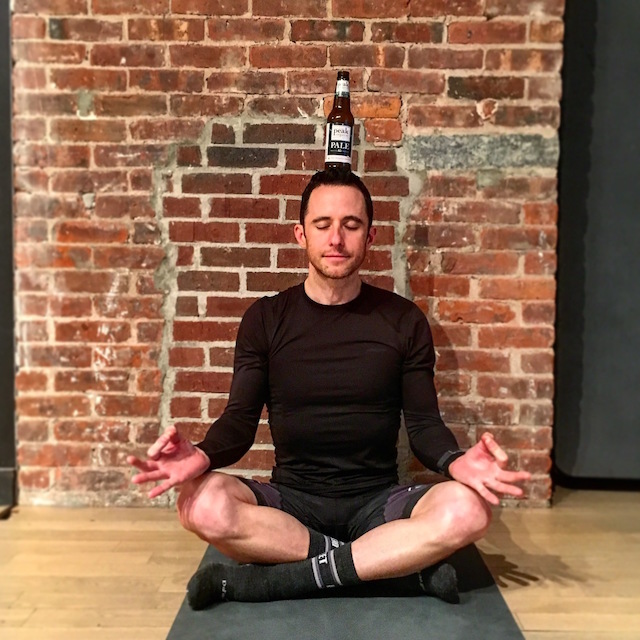 Sunday, June 11
On Sunday morning, de-stress and unwind at Strong Rope Brewery's Beer & Broga session at 11am. Although the vinyasa yoga class is designed for men (hence the punny name) it is open to all, and promises cool music and an energetic vibe. Tickets are $25, which includes a free post-class beer. In the afternoon, Groupmuse and the Orchestra of St. Luke's are teaming up for a live performance of Schubert's Trout Quintet at the Brooklyn Museum at 1:30pm. Tickets are $20 if you buy them in advance. Finally, Brooklyn Bridge Park is hosting an all-out 90s roller skating party at 7:30pm, and costumes are encouraged. Get ready to bust some moves to Ace of Base, MC Hammer, and who knows who else–entrance is $10 and skate rental is $6.
---
Monday, June 12
On Monday night, head over to OfficeOps in East Williamsburg for a special BYOB outdoor screening of the Stanley Kubrick classic, Full Metal Jacket, at 8:30pm. Tickets are $17, which includes wireless headphones, a blanket if you need one, and an amazing rooftop view of the sunset. If a flick about Vietnam sounds like too intense of a start to your week, the Rooftop Cinema Club is also screening The Lost Boys the following night.
---
Tuesday, June 13
Get your fill of all the fantastic cuisine that Bushwick has to offer at Tuesday's Fourth Annual Taste of Bushwick party to benefit the OBIE Award-winning Brooklyn Starr theater. The old Boar's Head distribution plant will host the food and drink tasting, which will feature treats from more than four dozen area restaurants, bars, shops, and businesses, including faves like Maite, Tortilleria Mexicana Los Hermanos, Tchoup Shop, and Montana's Trail House. A $55 GA ticket is all you need to try everything, and it also means you can go to the afterparty around the corner at Syndicated.
---
Wednesday, June 14
One of my favorite summer traditions, The Metropolitan Opera's Summer Recital Series, is back in Brooklyn Bridge Park on Wednesday night at 7pm. Veteran singers Susanna Phillips, Elizabeth DeShong, and Stephen Costello will present a selection of arias and duets from a variety of operas under the stars, and it's all free to the public. Grab a picnic and a bottle of wine (which you'll have to drink discreetly) and settle in for a perfect mid-week evening. Wednesday is also the first night of the BAM Cinemafest, which is a great opportunity to get current on the latest indie films, including Gemini, an LA-based murder mystery that makes its New York premiere on Wednesday at 7:30pm.