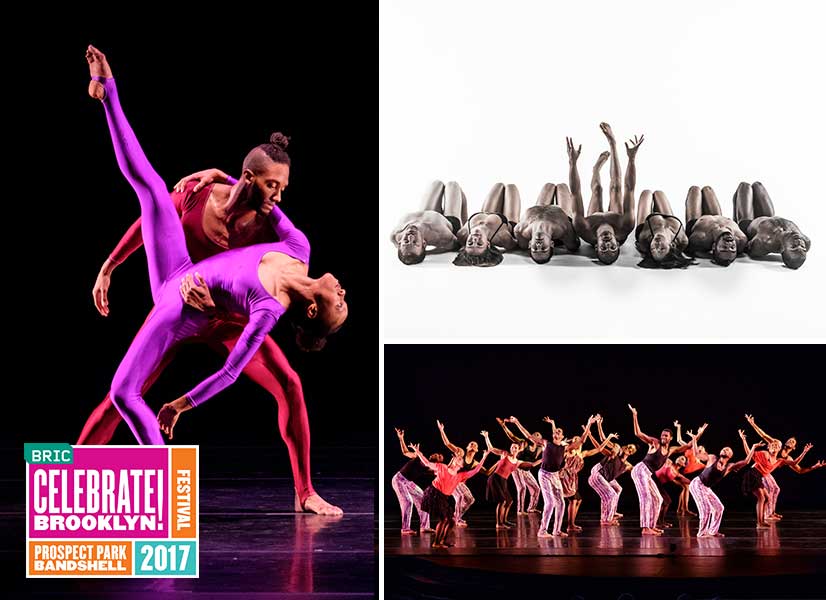 Two acclaimed dance companies will perform at the Prospect Park Bandshell in the coming weeks—Garth Fagan Dance and Pilobolus—and you can enjoy these innovative performances for free, as part of the BRIC Celebrate Brooklyn! Festival.
On Friday, June 30, Garth Fagan Dance comes to the Bandshell with a performance at 8PM. Celebrating its 45th season, Garth Fagan Dance has changed the landscape of movement with its innovative blend of modern dance, ballet and Afro-Caribbean dance.
Over half a century he has developed his own vocabulary, known as Fagan technique, which marries the sense of weight in modern dance, torso-centered movement and energy of Afro-Caribbean, the speed and precision of ballet, and the rule breaking experimentation of the postmoderns. This program features two New York premieres: Fagan's "In Conflict" and principal dancer Norwood Pennewell's "A Moderate Cease," along with a bouquet of revivals from all eras of the company's career.
On Thursday, July 6, at 8PM, American dance troupe Pilobolus will show off the fanfare for which it is known: "magic tricks, gymnastic stunts, large-scale shadow puppetry, and stripteases" (The New York Times). Whimsical athleticism and an endless capacity for new, expressive, non-traditional techniques make them one of the nation's most celebrated and immediately recognizable companies.
The evening's program will feature two untitled New York premieres: one commissioned by the Jacob's Pillow Dance Festival, and the other commissioned by The American Dance Festival. Along with these premieres, they will perform two pieces from their core repertory: "On the Nature of Things" and "Rushes."