It's Thursday, which means we've got less than 36 hours until the weekend is here, and I don't know about you all, but I am fired up about it! This week has felt particularly long, not in small part due to the fact that I wrenched my neck and shoulder last Sunday during my annual "carry the A/C up from the basement by myself because it is suddenly far too hot to go another minute without it and I can't wait for help" tradition. Side note: Do any of you have a go-to cheapo massage place you recommend? If so, please send along.
Of course, the other reason the week has felt interminable is because we are trapped in front-row seats watching our government unravel before our eyes, but suuuuper slowly, just to up the anxiety ante. It's definitely worth going easy on yourself while the spectacle sputters to its inglorious conclusion, so I suggest a trip to the Rockaways, which I did last weekend and found really restorative, despite the crowds. It's tough to be completely pessimistic when you are sitting in the sand with an ocean breeze blowing over you as you sip a piña colada from Connolly's and fire through the crossword puzzle.
Another tip that has helped me of late: The Calm app will help you meditate, relax, and sleep. Laughter never hurts, so it was exciting to see that tickets to Dave Chappelle's new Radio City residency (featuring guests like Chris Rock, Ali Wong, and the Roots, no less) are going on sale this Friday morning at 10am. And on Tuesday, you can celebrate the longest day of the year by attending one of 1000-odd free concerts and performances happening city-wide as part of the Make Music Fest–check out the full schedule here. Or you can insert yourself right into the belly of the political beast and buy a ticket to see Elizabeth Warren discuss her book, This Fight is Our Fight, at The Town Hall on Friday at 5pm. This is just the beginning though, and if you read on you'll see that we've culled an entire Ideal Week's worth of activities to participate in between now and next Thursday. While we can't pretend that all is right with the world at this precise moment in history, it IS still springtime in Brooklyn, which means there is a lot to be positive about. Go forth and enjoy the weekend, and we'll see you here next week!

Thursday, June 15
Sure, tickets to see The Shins in Prospect Park sold out ages ago, but all's not lost if you never procured one. Do what enterprising Brooklynites have been doing since the BRIC benefit shows started decades ago–BYO blanket, wine, snacks, etc. and set up camp just beyond the fence that blocks your vision of the stage but can't contain the music. Or, go to St. Ann's Warehouse at 7:30pm for a Spaghetti Garden Party to celebrate Iftar, or the evening meal that ends the daily Ramadan fast. This particular fete will involve performances by puppets, poets, a Balkan brass band, and more.
---
Friday, June 16
Prospect Park is the place to be again on Friday night, because the perennially awesome Philharmonic in the Park is back for one night only at 8pm. This year's program includes music by Dvorak, Bernstein, and Gershwin, and–as always–the performance is free to attend and includes a post-concert fireworks display. This is legitimately one of my top three events of the year in Brooklyn, and I'm devastated to be missing it this year due to longstanding plans to see Hall & Oates (!) at Forest Hills Stadium on the same night. You should go.
---
Saturday, June 17
Speaking of can't-miss annual events, the iconic Mermaid Parade descends in all its befinned and sequined glory upon Coney Island again this Saturday and Debbie Harry and Chris Stein of Blondie are the King and Queen this year. The parade–now in its 35th year–is the largest art parade in the country, and the creativity, imagination, and hard work that go into the thousands of costumes on display is truly astounding. The fun starts at 1pm, and will be followed this year by an afterparty at House of YES for revelers who want to keep the weird, wild and wonderful vibe going past 10pm. Alternatively, Governor's Island is hosting its annual Porch Stomp–a free festival featuring over 60 folk, bluegrass, and americana acts–from noon to 5pm.
---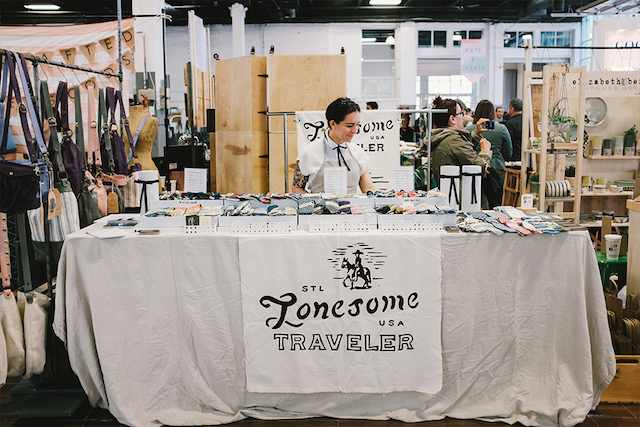 Sunday, June 18
On Sunday, you might want to peruse the stands at the Renegade Craft Fair for a unique and extra-special Father's Day present–the curated marketplace of indie vendors and artisans is back at the Brooklyn Expo Center on both days this weekend from 11am-6pm and is free to attend. Or you can take the dad in your life to the National Sawdust Table Music Brunch, featuring live performances by a baroque ensemble, if he's into that kind of thing. Your $45 ticket includes live music, a delicious meal prepared by James Beard award-winning chef Patrick Connolly, and a cocktail, and the event runs from noon to 2pm. Looking for a meal with a bit less structure? The Egg Rolls, Egg Creams, and Empanadas Festival taking place on Eldridge Street from noon to 4pm is exactly what it sounds like, and celebrates the diversity of the Lower East Side/Chinatown. It's free to attend and will include delicious food, art workshops, music and dance.
---
Monday, June 19
Have you guys been to Pizza Moto on the Carroll Gardens/Red Hook border yet? It's a consistently great spot to eat not only pizza (the "eggs in hell" is especially amazing), but also tartare, seasonal vegetable sides, a killer trout caesar salad, and more. Although they're normally not open on Mondays, this week they are switching things up and hosting a Chino-Latino pig roast extravaganza in partnership with Fleischer's, Van Brunt Stillhouse, and Sixpoint Brewery. Tickets are $45 per per person, which includes pork, fixins, and dessert, and you can make a reservation anytime between 6pm and 10pm by emailing hello@pizzamoto.com. Summer rum cocktails, frozies, and shandies will be on hand for purchase.
---
Tuesday, June 20
Crown Heights bar/bakery Butter & Scotch is celebrating Pride with various events all month, but this Tuesday night's Queeraoke sounds particularly fun. Starting at 8pm, belt out your favorite tunes by famous queer icons in between courses of cake and cocktails, and help raise money for the Ali Forney Center in the process. Alternatively, the Fancy Show, a weekly evening of standup comedy at Dizzy's on Fifth in Park Slope, is hosting a pretty impressive lineup that includes Annie Lederman, Seaton Smith, and David Drake, among others. Admission is free and there are even opportunities to win free drinks, and it starts at 8:30.
---
Wednesday, June 21
Wednesday brings another opportunity to see some great comedy, this time with a political bent, at a special benefit at the Slipper Room to support Brand New Congress' campaign to replace corporate-backed career politicians with a passionate, new generation of leaders who will adequately represent their constituents. Dale Seever will host this talk show-style event, featuring guests like Janine Brito (Take My Wife) and Mitra Jouhari (Full Frontal with Samantha Bee). Tickets to Deep Night are just $15 and are available here; the show starts at 8pm.