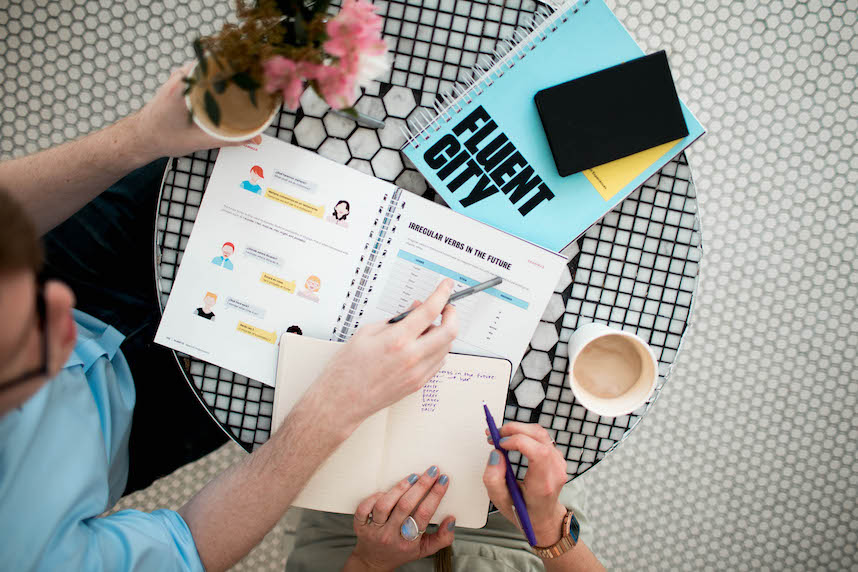 Summer just started and your social media feeds are already filling up with infuriatingly awesome shots of your friends on vacation. No FOMO: this summer, you can broaden your mind right here in New York with Fluent City's cultural language classes.
The fastest growing language school in the country, Fluent City offers immersive language courses that will get you conversational quickly. Rather than teaching you five ways of conjugating the verb in "Simon likes pizza," their charismatic teachers invite you to participate in another culture, and learn to talk about things you care about, like food and wine, art and design, with other insatiably curious people.
This summer, experience a new culture right here at home. Take an immersive dip into conversational French or Spanish with our special 5-week summer crash courses, or embark on a memorable journey from Beginner's to Intermediate German or Japanese. By fall, you could speak any of ten languages.
As an exclusive, Brooklyn Based readers get $100 off any language classes at Fluent City if you enroll by this Monday 7/31.