Touted by the New York Times as "TED meets Coachella," the food, music, and culture festival OZY returned to Rumsey Playfield this past Saturday. Although there were no flower crowns in site, there were plenty of mist fans and free water stations to combat the 90-degree heat. Hosted by OZY CEO Carlos Watson and Katie Couric, this year's lineup featured the likes of Samantha Bee, Jeb Bush, Malcolm Gladwell, Jill Biden, Eddie Huang and others, with panels that tackled progressivism, comedy, higher education, and automation. And yes, the slightly problematic horrors of today's administration happened to come up in every single one.
Is it tough to stand for hours on a hot day with little shade listening to people talk? Yes, it is. Was it worth it at OZY? Absolutely. Here are a few of our favorite moments from this year's festival.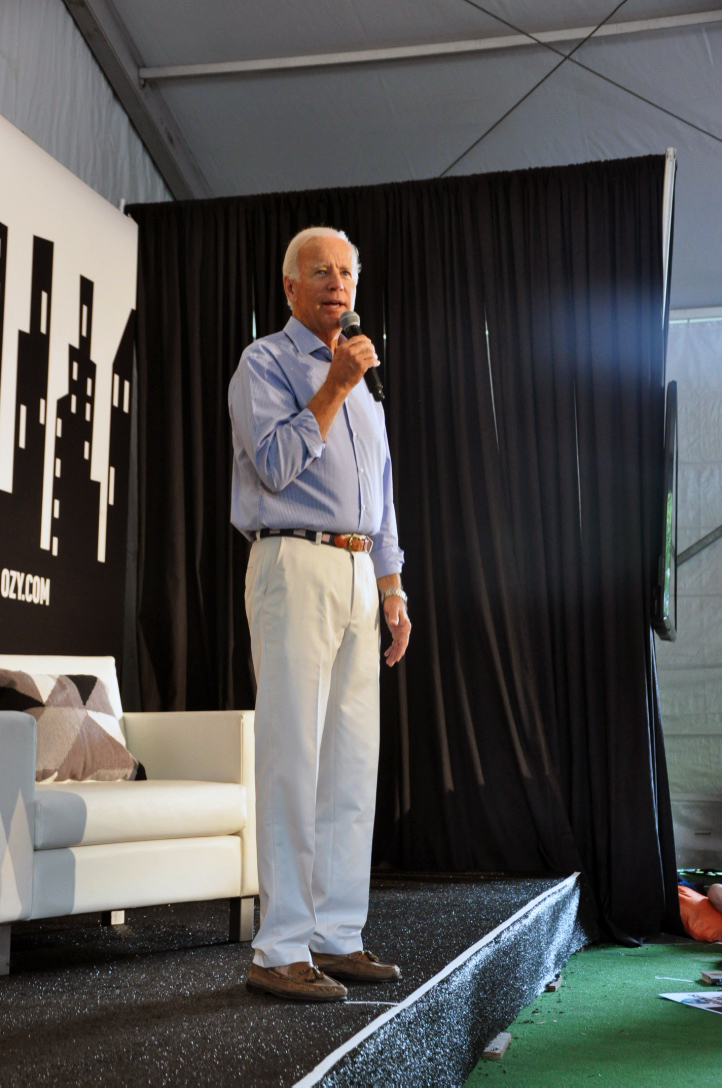 Surprise! Joe Biden came out on stage to introduce Jill Biden's chat with Katie Couric. Donning a belt covered in American flags and a huge smile, the former Vice President spoke lovingly about his wife of 40 years, the very same one who denied his proposal five times before finally agreeing to marriage. Though he waved away questions about running in 2020, he joked that he would certainly support Dr. Biden when she did.
In her panel with Katie Couric, Dr. Jill Biden spoke about her longtime career as a college professor and the importance of fostering true connections with her students outside the classroom, as well as what it's been like to deal with the Trump administration after leaving the White House. "The work Joe and I have been doing with has been there before and during the White House, and continues to be there post-White House. We don't agree with the current administration, but we continue to push forward." In a touching moment, both women spoke about losing loved ones to cancer—Dr. Biden's son, Beau, and Couric's husband Jay Monahan. At the end of the panel, Dr. Biden confirmed that the "bromance" between the Obama's and the Biden's is very much alive and well. Understandably, the crowd went wild.
New York Senator Kirsten Gillibrand also sat with Couric to discuss the importance of women in politics now more than ever. "We need to have laser eyes on 2018 and flip the house," said Gillibrand, who also noted that some 11,000 women have expressed interest in running for office ever since Trump was elected. "Some women worry about whether they're good enough to run, but it's not about them, it's about the cause! You are tough enough, and you are smart enough" she encouraged the enthusiastic crowd.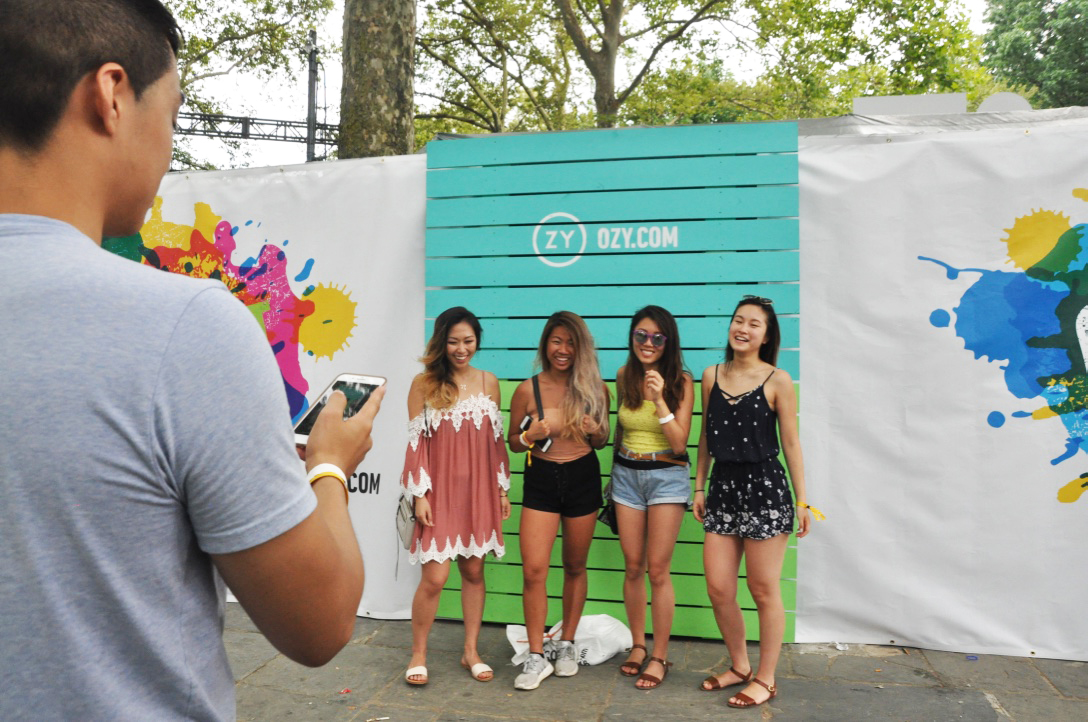 In between panels, festival attendees perused The Good Sh*t Bazaar where they played foosball, took DJ'ing lessons, and asked themselves where they saw the world in 10 years.
Mark Cuban sat down with Carlos Watson and chatted about his early days as an entrepreneur, selling garbage bags in his neighborhood when was 12 years old. The pair also talked at length about automation and its eventual effect on America's workforce. "Everything you've seen with Apple in the last 10 years, that's nothing" Cuban said. "If you're in a job where you have to think, start paying attention because I guarantee your employer is looking into A.I. It scares the shit out of me."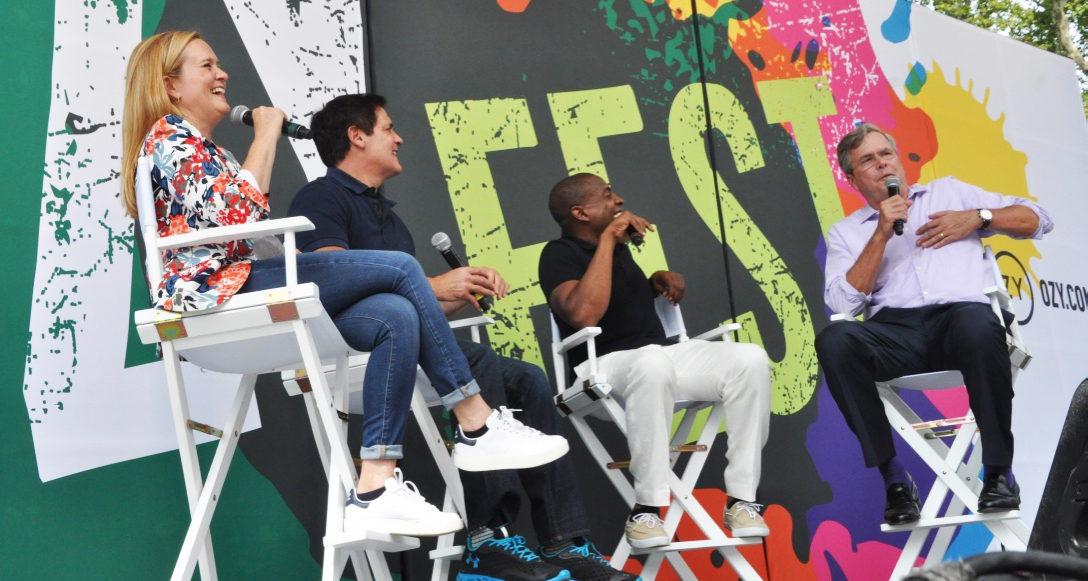 In a surprisingly entertaining clash of personalities, Watson also sat down with Cuban, Samantha Bee, and Senator Jeb Bush to talk higher education, maternity leave, and whether or not all of them would sit down with Trump if he came a knockin'. Bee couldn't imagine a kind of world in which something like that would occur, while Bush told the crowd that Trump and his views are not those of the mainstream Republican party. Bee and Bush bumped heads when the conversation turned to what kind of family structures help kids succeed in the long run, with Bush advocating for healthy marriages while Bee argued for maternity and paternity leave. "I grew up in Canada so everything I see in the healthcare system here is so outlandish and ridiculous to me. It's mind-blowing," she said. Although there was much encouragement from the crowd, the recent Emmy nominee said she'd never run for Congress.