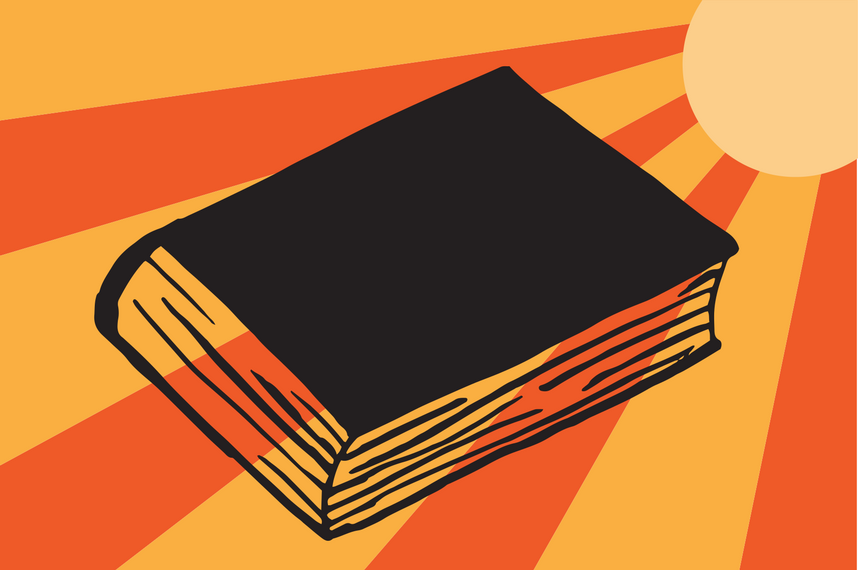 It's been an amazing summer for books, what with new releases from Roxanne Gay, Tom Perotta and Arundhati Roy, and a brand-new indie bookstore, Books Are Magic, right here in Brooklyn that is quickly becoming a clubhouse for readers and writers alike. Here are five reads we loved, while at the beach, in a hammock, on a blanket at the park or just soaking up the AC at home on the couch.
This is a dark and haunting literary thriller that I devoured in two days at the beach. It's a page turner about satanic panic, and I couldn't put it down (even to reapply sunscreen). Two crimes are interwoven, one from childhood and one from present day, and a psychologist has a personal stake in investigating them both, touching on false memory, family dynamics and trauma. The ending was a little weak, but the ride was still totally worth it. —Meredith Craig de Pietro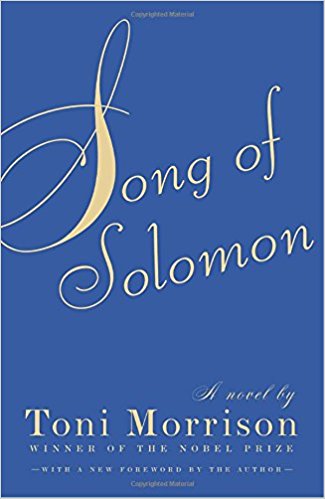 For my first-ever foray into the Toni Morrison canon, I chose Song of Solomon, a mythic, multigenerational story that follows the life of Macon "Milkman" Dead III, born into the wealthiest black family in his Michigan town, and forced to reconcile the disparate worlds of his materially minded father, his mystical aunt, and his militant best friend who avenges the deaths of innocent African-Americans. It's jarring to read characters speaking about racial violence circa the 1950s in lines like, "I suppose you know white people kill black people from time to time, and most folks shake their head and say, 'Eh, eh, eh, ain't that a shame'"—when very little seems to have changed in our present day. But as relevant as this 1977 book is right now, Morrison is also just a master of her craft, plain and simple. She has such a pin-perfect feel for the nuances of conversation, and conjures her characters so vividly, it feels as though she is unspooling a thread that you unwittingly follow into magical realms, only to feel a sharp tug at the end of a chapter as you marvel at how she led you so far, so easily. It's the perfect book to spend time with during these last weeks of a dispiriting month. –Nicole Davis
I have a big confession to make about this book–I totally judged it by its cover. I wasn't familiar with Irby or her blog, bitches gotta eat, and I just assumed this was a standard issue, "all my friends get married and make me wear terrible dresses in their weddings while I have so many hilarious romantic foibles of the online variety" essay collection. That could not be further from the truth and I'm so glad that I actually opened this book and read some of Irby's deeply funny, ridiculously smart writing.
Irby presents herself as a prickly fuck-up who doesn't really fit in anywhere, but this book is also a sweet love story (with strap-ons) and a non-saccharine tale of becoming unexpectedly okay with yourself. She might prefer the couch, takeout and reality television to human contact, but Irby has a piercing insight into her own life and motivations. She endured a pretty dismal childhood, marked by illness, poverty, violence and the death of both her parents in her late teen years, and her complete lack of sentimentality about her life, coupled with a willingness to be completely open about it, manages to be funny, painful and original all at once. And, if you think the way that Lena Dunham writes about sex is some real talk, please pick this up and get ready for some real, real talk. –Annaliese Griffin
In Alissa Nutting's novel, Made for Love, there is a long stretch of time in which the main character, Hazel, lies prostrate on the bathroom floor of her father's trailer, trying to wrest her hand free from the mouth of his sex doll. It is the slowest passage in the book, which should tip you off to the ride in store for you. Hazel is a refugee from her marriage to a Steve Jobs-like figure, Byron Gogol, whose latest "advance" is networking humans to one another with brain chips to allow for the seamless transfer of thoughts. When he tries to test his mind-meld technology with Hazel, it sends her fleeing from his compound and her automated existence that delivered no real human warmth. Throughout, Nutting introduces characters so wild, like a sex-addicted con man who falls hard for a dolphin, you have no idea how their trajectories will ever sync up. Yet they do, beautifully, in Nutting's satirical take on tech's false promise to simplify our lives and solve all our problems. –N.D.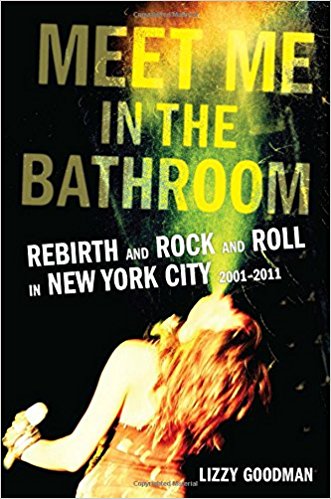 If you lived in NYC in the early 00s, or in Williamsburg before the rezoning and tower-ification of the waterfront, say before 2006 or 2007, this book will appeal. If you like rock music, this book will appeal. If you like oral histories, this book will appeal. If you're an idiot, it won't.
Meet Me In The Bathroom is a love letter, if an ironic one, to the New York City of not so long ago, which really, feels like it was forever ago when you consider how much the city has evolved into a playground for the rich.
And while I was never a big Strokes fan (they are the primary band featured here), the rock-and-roll-cum-art scene that exploded in North Brooklyn in the early to mid-aughts is fascinating to revisit. And it's really hard and sad to read about it now, when, well, you know what Williamsburg is like, right? It's the perfect piece of late summer nostalgia, to push against the ache of a fleeting, lost era, that itself, supplanted an earlier wave of good times, gone forever. –Georgia Kral