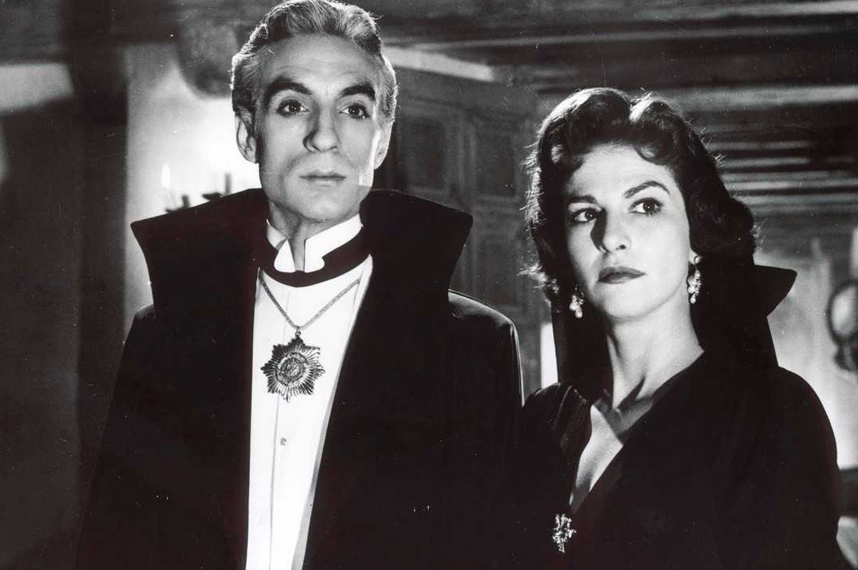 Fernando Méndez's El Vampiro (1957), courtesy of Universidad Nacional Autónoma de México (UNAM)  
Craving an adult-ish Halloween? Whatever that means? (Probably that you attended a house party or two the weekend prior to Halloween and now need something super chill to do on the actual holiday.) Our vote? A horror movie.
You've probably spent a good chunk of October curled up with the classics: Hocus Pocus, Carrie, Halloween, Scream, The Blair Witch Project. So how about spending Halloween with an equally macabre (but probably less well-known) film at BAM?
Almost capping off BAM's Holy Blood: Mexican Horror Cinema series is Fernando Méndez's 1957 El Vampiro, a classic horror film starring Germán Robles and Ariadna Welter that finds Dracula setting up a new Transylvania in a Mexican village. If you're up for it, you can always just catch the earlier showing and then skip off to your festivities after you're properly spooked. Just prepare yourselves for a lot of fog, high collars, and sharpity sharp chompers.
BAM's not the only place you can catch a foreign horror film this Tuesday. Williamsburg's Salt + Charcoal plans to take care of all your needs at once this Halloween–Japanese BBQ for dinner, a screening of cult-favorites like The Ring and The Grudge, and a free glass of hot sake. The movies are free, with a one drink minimum, and then you get the sake two, so that's basically a movie and two drinks for the price of one–basically, perfection. The screenings last from 5pm to 11pm, so make sure to reserve a table downstairs to catch the films.
An offbeat horror film is the perfect alternative if you're not quite feeling the parade, a gala, or a holiday-themed trivia night for one of New York City's most celebrated holidays.
BAM's Holy Blood: Mexican Horror Cinema runs from Oct. 27 – Nov. 2. General admission tickets are $15.