All photos by Regina Mogilevskaya
Whenever conceptual Japanese artist Yayoi Kusama presents in New York, it tends to feel like the city does not stop buzzing for the duration of the exhibit. You'll spot the Facebook events, scroll through endless Instagram photos of her art, overhear people talking about her on the subway. It's Kusama fever, to be sure, and we are most definitely here for it.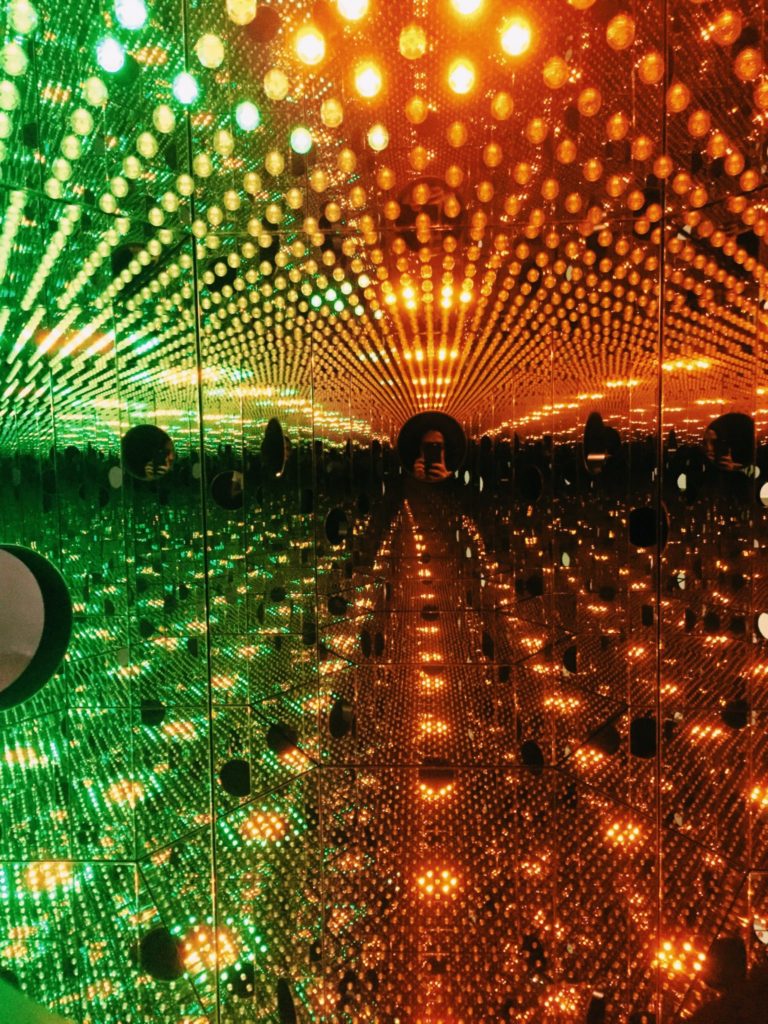 Festival of Life is Kusama's latest exhibit at David Zwirner, with pieces in all three of the gallery's locations: two in Chelsea and one on the Upper East Side. Visitors will be delighted to see a room-sized polka-dotted environment with an enormous potted tulip, 66 swirling, large-scale paintings from Kusama's My Eternal Soul series, and of course, two of her iconic Infinity Mirror Rooms, one you peer into and one you're able to step inside.
Let's be straight: not only is it an honor to see the world through Kusama's eyes, but in every sense of the world it's a total trip. You get to be in the gallery and gaze across every possible shape and color – cave drawings, finger painting, hieroglyphs, and amoebas all come to mind as you traverse from room to mind. Still, let it be known that your time in the Infinity Rooms is limited (one minute, to be exact), and that the line to get into David Zwirner is over 2 hours long, so use your time wisely!
David Zwirner is open Tuesday – Sunday, 10am to 6pm; "Festival of Life" runs through Dec. 16.
More ideas for Your Ideal Week here ➤