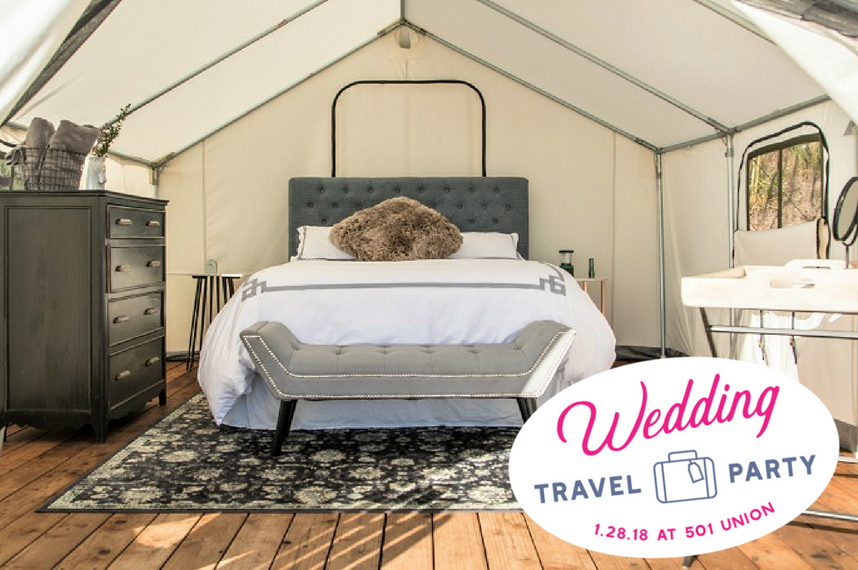 For nine years we've produced Brooklyn's biggest, best wedding fair, Wedding Crashers. Now we're throwing our first-ever Wedding Travel Party on Sunday, January 28 to help you plan your nuptials and escapes upstate.
Inside 501 Union, we'll bring together all the resources NYC couples need to plan their Hudson Valley weddings, bachelor/ette parties and mini-moons along with wedding experts from Aisle Society to guide you through all your planning. Just by attending, you'll be entered to win excellent giveaways and getaways, including:
A free night at Kingston's Forsyth B&B and Barn, three-course breakfast included
A couples' Relax and Restore package from cityWell
A pre-bachelorette blowout party from MG Hair and Makeup
Multiple free rides in ReachNow's fleet of MINIs and BMWs parked in Brooklyn
Tickets start at $8. Get yours here!
Note: We have a winner for the private party for up to six friends inside 501 Union following the event, where we'll leave the decked-out Terra Glamping tent set up, screen a movie on the venue's big screen, and provide snacks and prosecco from Purslane. Additional entries supported the Prospect Park Alliance to benefit Brooklyn's own backyard, Prospect Park.
WTP Vendors
Terra Glamping
Get a peek inside a Terra Glamping tent, which can create a glamorous venue anywhere. One lucky person will be able to have one of these all to themselves following the event, with six of their closest friends.
Aisle Society
Meet with bloggers from Aisle Society in the interactive lounge to explore ideas for your bachelorette parties, destination weddings, honeymoons and travel.
Hasbrouck House
Learn about hosting a Hudson Valley wedding at the boutique hotel Hasbrouck House.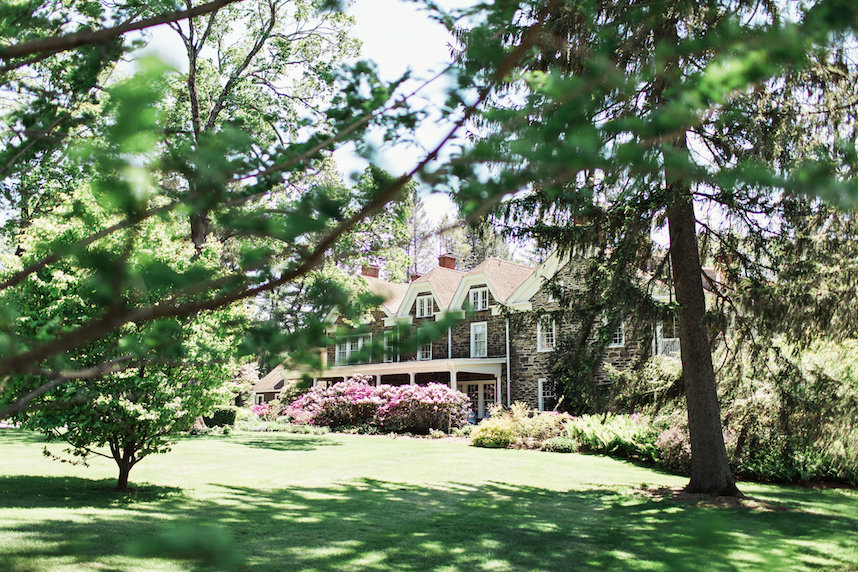 Prospect Park Alliance
Looking for a wedding in the country without living the city? Prospect Park Alliance will also be on hand with information about the scenic and historic Picnic House and Boathouse in Prospect Park.
Scribner's
Meet the team behind one of the most popular destinations in the Catskills, Scribner's Catskill Lodge.
Alicia King Photography
See Hudson Valley wedding photographer Alicia King's work in person.

Hayfield
Learn about the storybook setting of Hayfield for your Catskills wedding.
Home/Made Hudson
Home/Made Brooklyn relocated to Hudson to get even closer to the source of their delicious food. Get a taste of their catering style!
Senate Garage
Get a feel for the possibilities of hosting your wedding at the historic space, Senate Garage, in Kingston.
Makeovers aren't just for your wedding day. They are perfect for bachelorette parties too, and MG Hair and Makeup is giving away a pre-bachelorette blowout party for up to 8 people (3 hours with 3 artists) at WTP. Take a seat at their lip and lash bar at the event itself.
Discover The Forsyth B&B, a unique 1830's brick home in Kingston's historic waterfront district. One lucky couple will win a night here!
Meet the artist behind creative photography company, Photomuse.