It's been one hell of a strange year. I'm not going to catalogue the moments that have been unnerving, destabilizing, and downright out-of-body weird, and I suspect they're slightly different for everyone, but looking back to review 2017, it feels fuller than an average 365-day trip around the sun. One upside (the one upside?) is that the year in culture has been just as packed, but with a ton of remarkable books, movies, series and performances. December is no different, so go forth and enjoy just a little more before we wipe the slate clean and start in on 2018.
I have a lot of sentimental love for The Nutcracker and its particular brand of dark holiday magic, and I can't think of a better twist on the classic ballet than a hip-hop version. Take the kids.
9. Bright, December 22, Netflix
This could be totally stupid but I will confess right now that I love Will Smith in action roles, plus there's a Buffy meets Nightwatch thing going on here, with a big budget appeal. Smith plays a cop in a future version of L.A. that involves a wide variety of different mythical creatures and he and his orc partner stumble directly into the middle of a magical prophesy as it unfolds. Sounds like fun to me.
8. I, Tonya, December 8
When I lived in Portland, Oregon there was a mall I'd go to occasionally, partially to get an Orange Julius, partially to buy overpriced eyeliner and work shirts and partially to sip that Orange Julius and watch people ice skate on a massive indoor rink where, local legend held, Tonya Harding had once practiced. Critics are loving this biopic of the Olympic skater, and it certainly looks like an offbeat gem, especially Allison Janey, as Harding's awful stage mom, LaVona Golden. This family definitely would have had a reality show, had that been an option in the early 90s.
7. The Post, December 22
Directed by Steven Spielberg, starring Tom Hanks and Meryl Streep, this movie about one of American journalism's finest moments, is pure Oscar bait, but as a member of the Fourth Estate I will of course go and watch it. This particular brand of baby boomer sentimentality for American greatness has really stretched thin over the past few years, but Hanks and Streep are unendingly appealing and there's no shame in a little feel-good wallowing once in awhile.
6. Happy, December 6, Syfy
You know what? If there's a theme for this month, it's just go for it. This new show on Syfy is based on a graphic novel and directed by Brian Taylor, the mastermind behind Crank, arguably one of the worst movies ever. However, it stars Christopher Meloni, who I could not love more and who has a real will to get weird. Seriously, this could be so, so terrible, but I want to see Meloni unhinged, I mean, even more unhinged than his fridge humping, green bean whisperer role from Wet Hot American Summer, so I'm going to give it a try.
5. Wormwood, December 15, Netflix
Welp. This looks weird as hell. Errol Morris has created a combination drama and documentary exploring the CIA mind control program and series of experiments known as MK Ultra. Peter Sarsgaard stars as Frank Olson, a CIA scientist who either jumped or was pushed from a hotel window and fell to his death in 1953, and the months leading up to that are re-enacted and coupled with interviews with Olson's son Eric, who has spent much of his life trying to figure out what happened to his father. Conspiracy theory Christmas.
Artist Suzanne Bocanegra collaborates with actress Lili Taylor in this brew of performance art, essay, video projection, movement and music at BAM. The piece explores the myth of rural utopia, as Bocanegra experiences it on her grandparents' ranch in Texas, which sat just across the road from the infamous Chicken Ranch brothel.
3. Ode to the Sea, Art from Guantanamo, through January 26, 2018
This exhibit has been up since October, but it just sounds so…oddly affecting. Ode to the Sea, at the President's Gallery at John Jay College of Criminal Justice, is a collection of works by current and former detainees at Guantanamo Bay. The U.S. military prison is mere yards from the sea, but most of the time the view is blocked by tarps, which have on occasion, been removed and affording inmates a glimpse of the ocean. Many of the artists are from landlocked regions, and those views, sounds and smells are their only experience with the sea. The exhibit includes drawings, paintings and sculpture.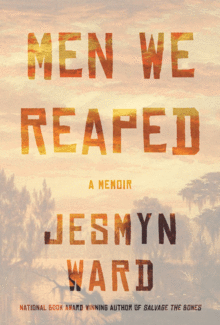 It's been an incredible year in books (look for our favorites list in a couple weeks), including Jesmyn Ward's novel Sing Unburied, Sing, which came out earlier this fall. Ward has been getting a lot of well deserved attention for her new work, but it's worth noting that her 2013 memoir, Men We Reaped, is an extraordinary book that delves into the intersection of race, class, privilege and loss in a way that is raw, honest and incredibly powerful.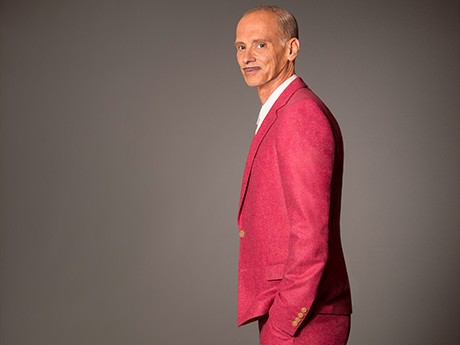 In a world where some people feel threatened by the cheery anodyne inclusivity of saying Happy Holidays and decorating coffee cups with snowflakes and woolen mittens, it's pretty thrilling to see John Waters, the self-proclaimed Pope of Trash and People's Pervert stake a claim on Christmas. His show at City Winery is sold out but you can get on the waitlist, cross you fingers and hope. Or just stay home, make some amaretto sours and watch his movie Pecker, one of the most infectiously joyful films ever made.