As much as we love a good political or true crime podcast, we also appreciate personal, conversational shows that captivate without setting you on edge. These five series fall into that human interest, empathetic niche. Each one delves into the human experience in some way, from our deepest regrets to the choices we make in our careers to our wellness routines. Tune in, forget the state of our union for a moment, and focus inward for a change.
Mortal City
Kathleen Horan, a former WNYC reporter, and full disclosure, a personal friend, created this eight-chapter series for Audible. As a journalist, she covered a number of homicides and funerals, and this intimate familiarity with mortality, combined with her innate interest in all the eccentrics of New York, inspired her to share the stories of ordinary but fascinating people while they are still around. Each one, as she once explained to Leonard Lopate, is like a "pre-obituary," but many of her subjects' professions also happen to skirt around the edges of life and death as well. Among them: a sanitation worker who has disposed of some gruesome things on his routes; the founder of Bed-Stuy's volunteer EMT service; a woman who organizes tag sales for people near the end of their lives; and an ex-prostitute who for years did tricks for her heroin habit. Thanks to Horan's unflinching interviewing style and funny, saucy rapport with everyone she holds a mic to, you become privy to people and experiences you should, but otherwise would never know. Mortal City is available free for Amazon Prime members, or through a free, 30-day trial.—Nicole Davis
Heavyweight 
The best episodes of this Gimlet show, which wrapped up its second season in December, are like therapy. Its host is Jonathan Goldstein, who manages to be endearing whether he is announcing the show's sponsor or detailing the many times his mother embarrassed him as a child. What makes the show so powerful is that he revisits particularly painful or disappointing moments in his life or those of his family, friends, and strangers. By shining a light on these deep-seated hurts, and directly confronting the person to blame, justly or not, it points a way toward forgiveness or simply understanding. Start with the episodes about his first love ("Galit") – particularly if your heart was once so annihilated you thought you might never be human again —and the one about his mother ("Dina"), a poignant reflection on parenthood and forgiving your parent's transgressions. Then delve into some of the stories outside his immediate experience, like the woman who confronts her foster mom for keeping her from playing her one passion—basketball—as a girl. Not every one has a satisfying ending. But that's life, and Goldstein gets to the heart of it pretty well overall.—Nicole Davis
The Lonely Hour
It's an emotion we all feel, and yet one we're reluctant to admit to. Loneliness is pervasive in modern society—since the 1980s the percentage of American adults who say they're lonely has doubled from 20 percent to 40 percent—and it is proven to have a detrimental effect on all aspects of our well being, not just our mental health. So why aren't we talking about it more? Journalist Julia Bainbridge has taken on that task in podcast The Lonely Hour, a thoughtful exploration of what it means to feel lonely. Each episode features guests sharing their experience with this feeling from Abandon Me author Melissa Febos discussing the loneliness of addiction to the once-Christian musician David Bazan on his loss of faith. There is a quiet poignancy to these conversations, deeply personal in nature, and when listening I find myself prompted to better understand my own experience with loneliness. It is this call to contemplation that makes this podcast stand out among many.—Tyler Wetherall
"Are you excited about skin care?," a friend asked me as we caught up over drinks. She was baffled by how many of her friends have suddenly developed opinions on face oil. For my part, I've spent more time than I ever thought possible wondering if eye cream is the world's greatest scam, or in fact the answer to my prayers.
We're not alone. For those of us who are confused but intrigued, enter Forever 35, a new podcast from writers Kate Spencer and Doree Shafrir about how we take care of ourselves. "We're not experts, their intro states, "just two friends who like to talk about serums." It's refreshing to hear from women not in their twenties about not only what the hell a toner is and whether we need one, but about the concept of wellness in general, the pressures of diet culture, children, and the joys of Korean spas. There's also a delightful moment at the beginning of episode three where Spencer describes making her children listen to Alanis Morissette's "Ironic" in her car, introducing her daughters to the joy of 90s era teen angst.
Forever 35 also covers mental health, and I've already been taking Spencer's advice not to listen to so many political podcasts. At least, not at once.—Ilana Novick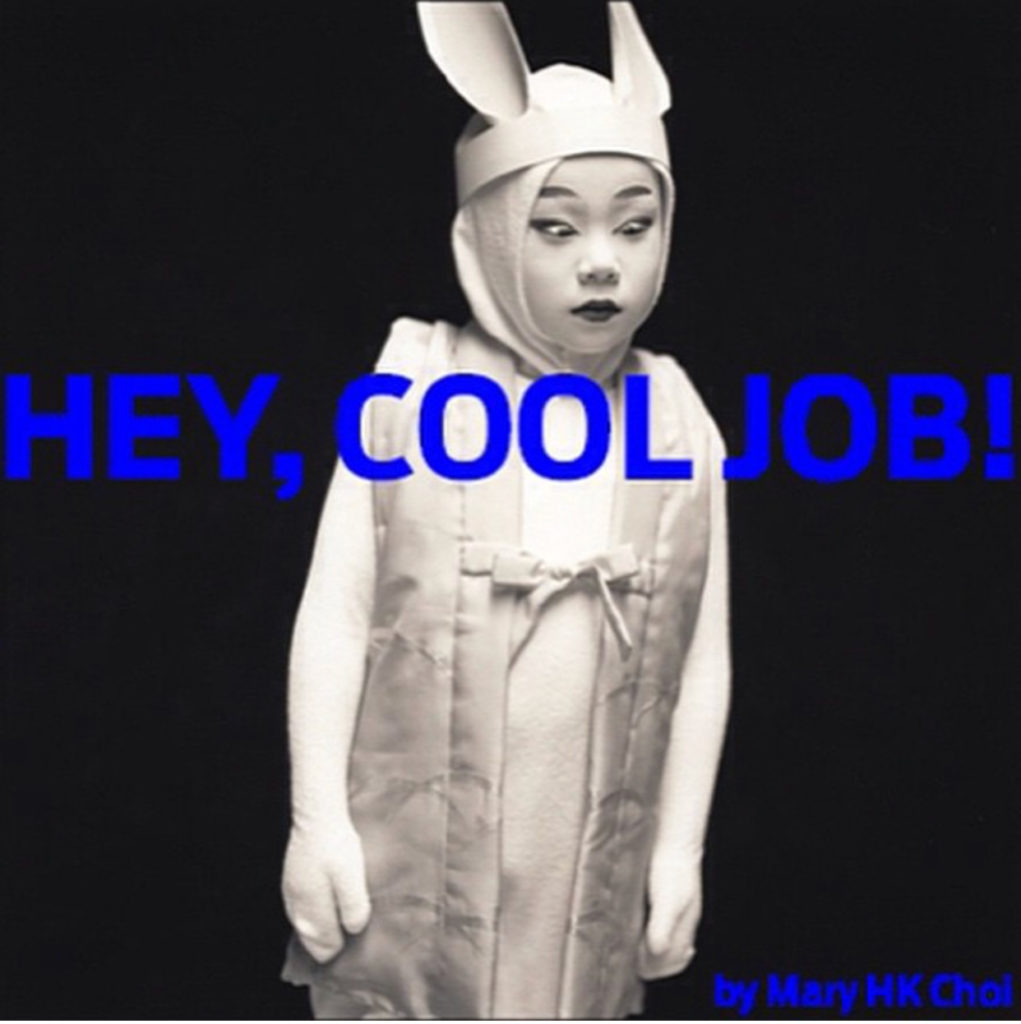 I'm a voyeur for other people's careers, eager to learn how people in all fields, even ones I'd never dream of attempting, discovered their passions and managed to turn that passion into jobs. In Hey, Cool Job, host Mary H.K. Choi interviews everyone from a Brooklyn librarian to porn star Asa Akira and a host of amazing designers, writers, DJs, artists, even cannabis growers. She deftly gets her interviewees to explain every facet of their career, the highs, the lows, and even the time spent cleaning toilets. Choi makes guests explain career paths too, in a way that's accessible both for people just starting out, and those of us who like to daydream of other avenues. She also makes guests get real about money, about negotiating and hustling and how even creative careers require business skills to remain solvent.
Choi's career is incredibly enviable in itself; after breaking into magazines through stints at graffiti and hip-hop culture magazines Mass Appeal and XXL, she was the Editor-in-Chief of Missbehave, a still-missed cult women's magazine, and went on to write for all of your favorites including GQ, The New York Times, NY Mag, The New York Times, The New York Times Magazine, and Fader. I can't wait for the episode focused on her journey.—Ilana Novick