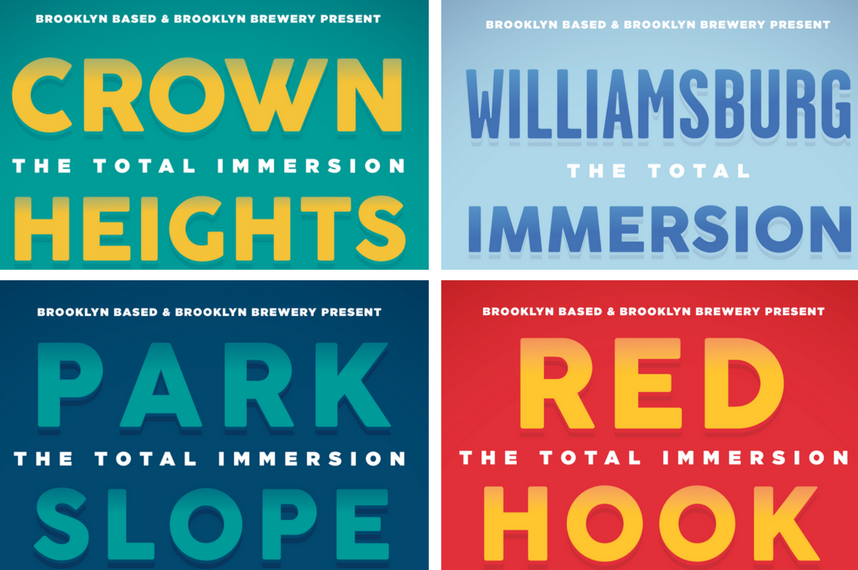 This spring and summer, our Immersion series with Brooklyn Brewery returns for its eighth season! Every year since 2011, we've organized these beer, food and shopping crawls around Brooklyn to make it easy to explore a neighborhood you rarely visit, or to lure friends to your own favorite haunts.
Our next Immersion is Saturday, July 28. We're headed to Park Slope, a neighborhood we've never toured. Ticketholders get a pack of walking around money, aka WAM, to redeem 4 FREE Brooklyn Brewery beers, food and shopping deals on your own, self-guided tour for just $15 dollars.
Saturday, August 18, we close out the season in Red Hook, for our third Red Hook Immersion.
Gather your crew and get tickets!