On Sunday, August 5th, Borough President Eric Adams will host the "International Day of Friendship" celebration in Brooklyn, his fifth annual festival recognizing the hundreds of cultures and ethnicities that make Brooklyn an unparalleled center of diversity.
As the signature event in Borough President Adams' "Embrace Your Hyphen" campaign celebrating Americans who honor their various heritages, the day will consist of a series of cultural identity-oriented festivities that begin at 1pm with a Unity Parade of Flags, featuring the flags of 195 nations marching down Fulton Street from its intersection with Flatbush Avenue toward Brooklyn Borough Hall.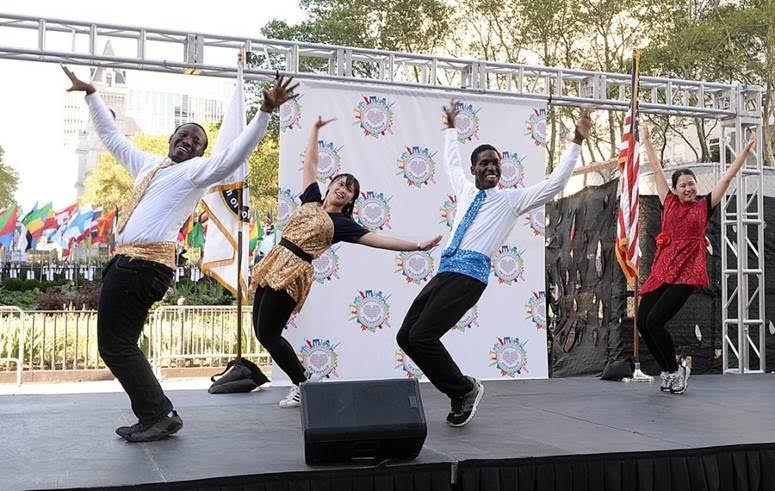 Following the parade, which will include New Yorkers from more than 80 countries as well as dancers, drummers, and stilt walkers, the festivities at Brooklyn Borough Hall and Columbus Park will run through 5pm and feature a series of artistic and cultural performances from a wide variety of groups represented in the borough, as well as a taste of ethnic cuisine from an array of local food trucks.
The celebration will also present a Global Village, including tents from countries around the world showcasing their cultures, cuisines, and customs. There's no better way to learn about a new country or culture than through food and drink, and Brooklynites will be able to enjoy delicious food from all over the world at the various tents. Visitors will also be able to have an interactive experience in each one to see unique cultural artifacts and hear stories.
Come out and enjoy the fun Sunday, August 5th for a day of culture, cuisine, and learning!