If you've already fallen behind on your restaurants-you-want-to-try list, this season will not make it any easier to catch up. And that's a good thing. This fall we will finally be able to enjoy Hometown's much-anticipated fried chicken spinoff in Red Hook, Japan Village's Eataly-style market in Industry City (now open!) and Mission Chinese's new, just-opened Bushwick locale. Add to these openings some notable reincarnations to look forward to, like Brooklyn Star chef Joaquin Baca's return in the form of an izakaya called Teo, and Hank's Saloon's second life in the reimagined Hill Country Barbecue Market. While you wait, there are plenty of newcomers you can check out right now. Here's our neighborhood-by-neighborhood guide to all the restaurants and bars now open (or opening soon) in a storefront near you.
Boerum Hill/Cobble Hill/Carroll Gardens (or "BoCoCa," if you must)
The La Vara team is bringing some gorgeous and globally inspired seafood dishes to the neighborhood. Its Saint Julivert Fisherie at 264 Clinton Street (347-987-3710), opened last week in the space previously occupied by their corner coffee shop, Tekoá. If you're wondering, it's not taking reservations at the moment.
A new upscale vegetarian restaurant with a clever name, Sans, recently opened in the old Nightingale 9 space at 329 Smith Street.
While construction continues at Malai, this ice cream purveyor with Indian roots serves scoops in the front end of their 268 Smith Street shop.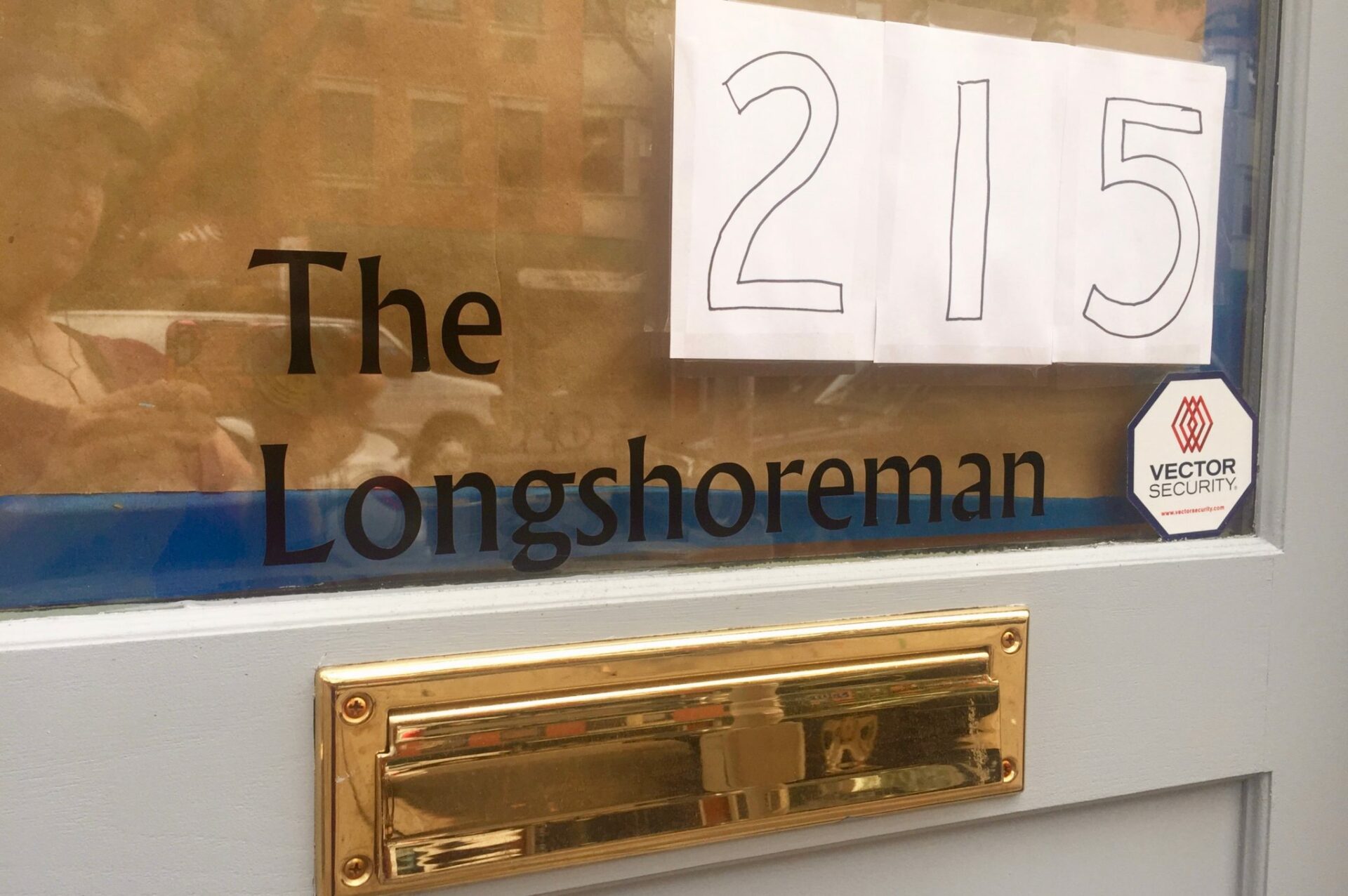 Red Hook/Columbia Street Waterfront
The Longshoreman, a "modern Italian bistro" set to occupy the old Toby's Public House space at 215 Columbia, has recently posted an ad on Craigslist seeking bar and wait staff.
Hometown Bar-B-Que's fried chicken joint, Hometown Tavern (329 Van Brunt St.), will pair Southern staples like chicken and biscuits with natural wines. After two years of hiccups, it should open in October.
Brooklyn Heights
Alice's Tea Cup is bringing their fairytale teatime vibes to Brooklyn Heights. They're opening a new location on the corner of Hicks Street and Middagh Street, across from PS 8.
Vinegar Hill
Soho's elegant little Café Gitane has a new location at 70 Hudson Avenue, serving up their tried-and-true French-Moroccan menu of coffee, tea, and petits plats. We visited it as part of our 10 hours in Dumbo and Vinegar Hill day trip.
Brooklyn Navy Yard
In food hall news, Building 77, located at Flushing and Vanderbilt Avenues, will finally be rolling out food purveyors, including Russ & Daughters, Transmitter Brewery, and We Rub You Korean barbecue throughout the fall and winter.
Downtown Brooklyn
The restaurateur behind the now-closed Ganso Ramen has reopened the space at 25 Bond Street as Taqueria, inspired by the taco stalls of Mexico City. It's one of a string of fancy taco shops that have recently opened in Brooklyn.
In October, the old Hill Country Barbecue Market (345 Adams Street) will be transformed into a bunch of food stalls called Hill Country Food Park. Expect Texas barbecue, fried chicken, breakfast tacos, and an upstairs music venue that'll give a new home to Hank's Saloon, the Atlantic Avenue music venue and dive bar that's slated to close at the end of the year.
Park Slope/Gowanus
The folks behind Cobble Hill's beloved Jewish Deli, Shelsky's, have decided to make their own bagels and bialys, and they're opening a second space at 453 Fourth Avenue on the Park Slope/Gowanus border.
Prospect Heights
Persian restaurant Sofreh is not new, but since it opened this summer it's garnered so much buzz that you will probably have better luck scoring a seat at one of the newer spots on this list than at Nasim Alikhani's modern Iranian restaurant.
Fort Greene
The owners of Long Island Bar are bringing their fine cocktails to a second location. They're gearing up to open at 31 Rockwell Place.
Bed-Stuy
NOTE: This section has been updated as of 10/18/18 to reflect reader feedback, and our own experiences highlighted below.
It's only a matter of time before another new restaurant opens in Bed-Stuy. The neighborhood gained quite a few over the summer, including a bar and Sicilian restaurant on the Bushwick/Bed-Stuy border that everyone seems to love called Concrete (906 Broadway). Recently a reader told us that it didn't match the hype and was "literally the worst food I've EVER had." This seems to fly in the face of mostly positive reviews on Yelp and Google; nonetheless, eater beware.
Also new in the neighborhood: a hard-to-define mashup featuring Latin fare, natural wines and a greenhouse called Kleinberg's at 165 Tompkins, and a charming, German husband-and-Turkish wife vinyl bar and bistro called Bunny (449 Nostrand Ave). We sampled many delicious snacks here recently, and wholeheartedly recommend a visit, followed by a nightcap at LunÀtico.
Bushwick/ East Williamsburg
Bunton's World Famous, the bar/music venue/dance spot headed to 1005 Broadway, has been running a marketing campaign all summer. If you've seen a large metal weather vane featuring a rooster in a tuxedo, this is where he's been pointing you.
Chef Joaquin "Quino" Baca, an alum of Momofuku Noodle Bar shuttered his comfort food spot, Brooklyn Star, over the summer and will be reopening the space at 21 Starr St this fall as a boozy, izakaya-type restaurant called Teo.
Any day now, Mission Chinese will expand next door to Elsewhere in East Williamsburg. Expect a takeout window and fresh-baked breads and Ethiopian injera that will be a departure from its Sichuan-inspired fare.
Industry City
Perhaps the most intriguing food hall of all is Japan Village, set to open Saturday, Nov. 24. (We previewed it this summer.) The owners of East Village/ Midtown/ Soho favorite, Sunrise Mart, are opening this 20,000-square-foot Eataly-style Japanese marketplace. In addition to selling Japanese groceries, the space will include food stalls, an izakaya, and a sake store.
Hometown's Billy Durney will also channel his smoked meat prowess into a Jewish deli at Industry City, which may open as early as November.
Williamsburg
Misi, the second restaurant from Lilia chef Missy Robbins, in now open in Williamsburg at 329 Kent Avenue, near Domino Park. Lilia's little sibling has a 4,000-square-foot dining room, and its menu focuses on pasta.
Just down the block, at 319 Kent Avenue, Mekelburg's has opened a second location. In addition to serving up their most-excellent chicken sandwiches, they're offering a grocery store, bar, restaurant, and espresso shop. The space is double the size of their original spot in Clinton Hill.
Under the radar Thompson Brooke (631 Grand Street), an intimate restaurant from the owner of Red Table Catering, Brooke Costello, opened this summer and is charming diners with its New England pub fare and stiff cocktails.
Greenpoint
Paulie Gee's Slice Shop, brings back old-timey pizza counter vibes with vintage orange booths, classic round slices, and sesame-crusted Sicilian pizza, and it's now open at 110 Franklin Street.
The gorgeous new wine bar Coast and Valley (587 Manhattan Avenue) will celebrate the West Coast, pouring a curated list of 80+ California wines alongside small plates of California-inspired cuisine when it opens sometime this fall.
What are we missing? I've you've spotted a new restaurant or bar getting ready to open somewhere in Brooklyn, please leave us a tip in the comments.