There's something about the first whispers of cool October air that is always highly motivating for me. Time to get back in a regular exercise routine, time to buckle down at work after a long summer of feeling less-than-fully engaged, time to make a pie from scratch, time to revamp my wardrobe but—most of all—time to read, see, hear, and experience the new, and revel in the boundless creativity that is fizzing all around us every day. No more languishing about the house or planning the entire evening around alcohol consumption because it's too hot to think about anything else; I suddenly want to use my time a little more proactively and judiciously now that summer's gone, and let's be real, it's in everyone's best interest if I find something to focus on besides the Kavanaugh show, and soon. I'm clearly not alone in feeling this way about fall, as it's the season for new book releases, television debuts, serious movie openings, and countless festivals, talks, and live performances taking place throughout the city. Last week alone, I saw a panel of female New York Times opinion writers speak, two concerts, a movie, and an incredible dance performance, and I hope that I'm just getting started. Below, I've cobbled together a non-exhaustive list of events and cultural phenomena that I'm personally looking forward to experiencing and being inspired by this month—here's hoping it will give you some new ideas to add to your own collection of culture essentials.
1. Serial: Season 3, out now
Like pretty much everyone else I know, I was totally obsessed with the Serial podcast when it originally hit the scene. Two friends from work and I would cue up the new episodes when they dropped every Wednesday, listen on our respective morning commutes, and then spend WAY too much time that day not working and dissecting every possible theory about Adnan's guilt or innocence over GChat. I tried to get equally pumped up about Season 2, but for some reason the Bowe Bergdahl story never grabbed me in the same way—I felt like I already knew what happened, and there wasn't enough new information to make me feel like the new episodes were required listening. So, it was with some skepticism that I downloaded the first episode of the latest installment of the podcast last week to listen to on a run, but I was almost immediately hooked. Although it isn't quite the cliffhanger mystery that the Syed case proved to be, Season 3's focus on the insanely broken criminal justice system in Cleveland is an often jaw-dropping reminder of how modern American society is set up so that certain kinds of people can't get a fair shake. It's fascinating, so much so that I ran miles more than I usually do without even thinking about it.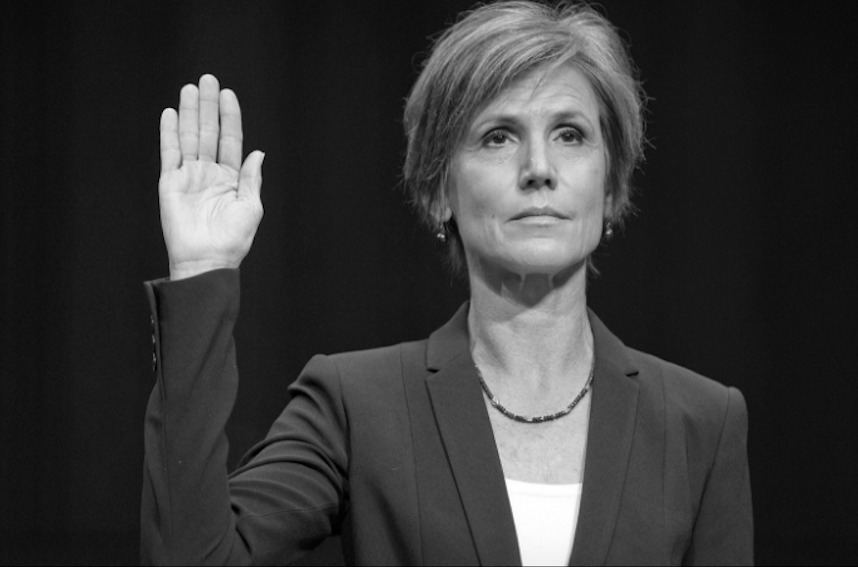 2. The New Yorker Festival, Oct. 5-7
This weekend, the annual New Yorker Festival hits the town again, with a three-day slate of talks, panels, and performances from people with an outsized influence on the discourse of the day. Although some events are already sold out, like interviews with Ronan Farrow, Zadie Smith, Malcolm Gladwell, and John Mulaney, you can still get tickets to see Farrow appear on a panel about breaking news with Jane Mayer, Michael S. Schmidt, and Ginger Thompson, as well as events headlined by the likes of Jim Carrey, Kehinde Wiley, Sally Yates, Michael Avenatti (!), Miguel, David Hogg, Maggie Gyllenhaal, and many, many more notable names spanning the spectrum of arts, culture, politics, food, and activism. Check out the list of happenings and lock down your seats to the ones that pique your interest while you still can.
3. New Murakami and Tana French novels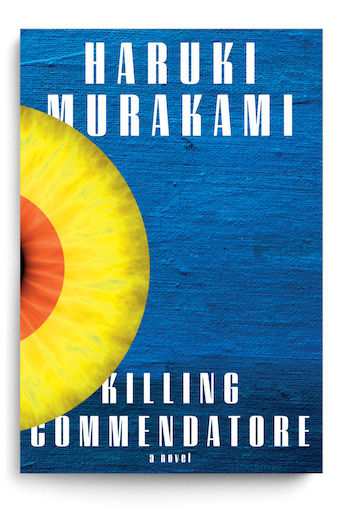 October 9 brings new titles from two widely beloved writers, Japanese magical realism master Haruki Murakami, and queen of the Irish murder mystery, Tana French, just in time for curl-up-on-the-couch-with-a-great-book weather. Murakami's Killing Commendatore follows a mid-30s portrait painter who finds a previously unseen painting in the home of a famous artist he's crashing at, and French's The Witch Elm is a psychological thriller about a man who retreats to his ancestral home to care for a dying relative and recover from a violent attack, only to discover a human skull in a tree in the garden. I'm going to pick one of these up as soon as a finish Cherry, Nico Walker's dark and unsettling novel about an Iraq war vet who, upon his return from combat, becomes a bank-robbing heroin addict—I highly recommend it.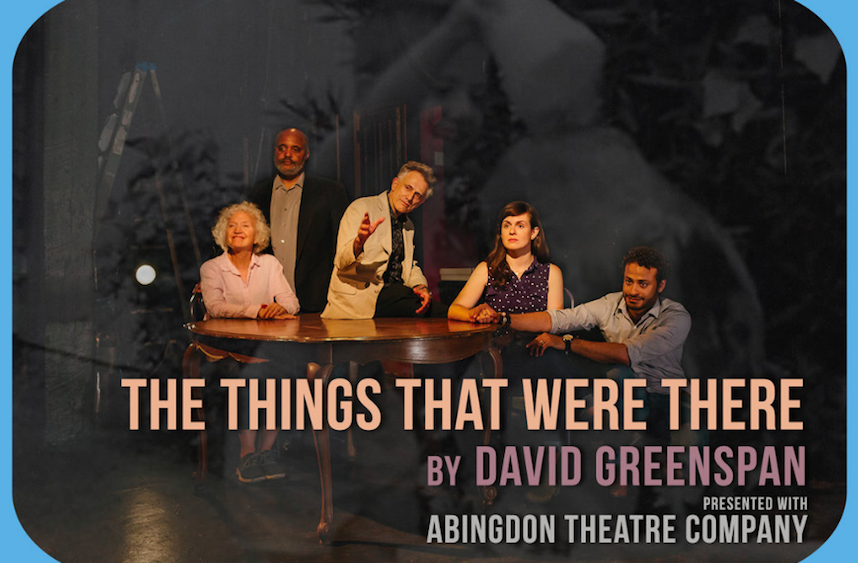 4. The Things That Were There
Anyone who has ever experienced the phenomenon of having his or her memory of certain events challenged by family members who are equally convinced that their versions of the story are correct will appreciate David Greenspan's play about shifting lenses and loss, The Things That Were There, which opens at the Bushwick Starr Theater this month. Previews begin on October 10, and the show runs from October 13- November 3.
5. Kurt Vile,
Bottle It In
I have loved Kurt Vile's mellow, succinct, unfussy sound since I first heard Pretty Pimpin' a few years back, and I am eagerly anticipating the release of his first solo studio album in three years. Bottle It In is available starting on October 12, and KV himself will be playing Brooklyn Steel with his band The Violators and opening act Jessica Pratt on November 28. I already bought my tickets—come join me for what's sure to be a great show.
6. Paintings for the Future
Swedish painter Hilma af Klint began creating nonrepresentational works in the early 1900s, making her a pioneer in abstract art. Despite this, her paintings were largely unseen until decades after her death in 1944, and the scope of her influence and artistic achievements has been largely underrecognized. A new exhibition focused on af Klint's breakthrough years, from 1906-1920, opens at the Guggenheim on October 12. As the first stateside solo show devoted to the artist, it will finally place the groundbreaking works in proper context; Paintings for the Future runs through February 3.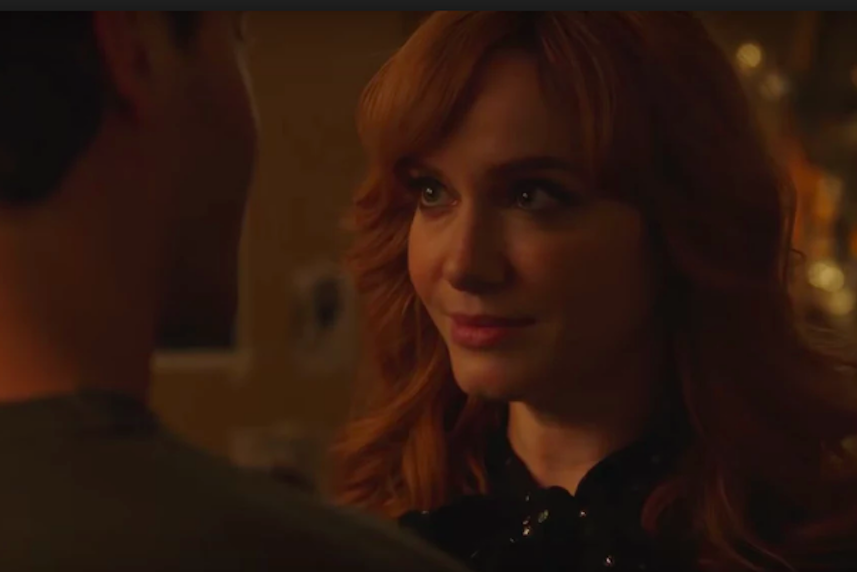 7. The Romanoffs
There's not much that can get me more jazzed from the jump than telling me that Matthew Weiner is finally making a new TV show post-Mad Men, and that Christina Hendricks AND John Slattery will be in it, but everything I've read or heard about this eight-episode anthology series, which premieres on Amazon on October 12, sounds better and better. First off, our beloved Joan and Roger will be joined by an awesome lineup of actors that includes Diane Lane, Amanda Peet, Aaron Eckhart, and Kathryn Hahn. Second, the show consists of disparate stories, scattered around the world, of modern-day people who believe that they are descendants of Russian royalty—specifically, the Romanoff family. And you thought the world of advertising agencies in the late-60's was f'ed up.
8. Beautiful Boy
Barring any major missteps in script selection, at this point I will gladly see anything with Timothee Chalamet in it, and Beautiful Boy, which co-stars Steve Carrell, Maura Tierney, and Amy Ryan is no exception. I definitely won't be wearing a lot of mascara when I watch this heart-wrenching tale of a father and son struggling through the latter's all-consuming meth addiction, but there's already Oscar buzz around both Chalamet's and Carrell's performances and it seems like it might transcend mere tearjerker status.
9. Barbara Kingsolver at St. Joseph's College, Oct. 15
One summer when I was 11 or 12, I read The Bean Trees, Barbara Kingsolver's first novel, and it both sang to me and instantly catapulted me out of the Little Women/Encyclopedia Brown phase and into the realm of contemporary fiction for grownups, a place I would go on to happily inhabit for the next, well, all of the years. Since then, of course, the author of iconic works like The Poisonwood Bible and Animal Dreams has cemented her status as one of the greats, and she'll be here on October 15 to discuss Unsheltered, her eighth novel and her first in six years, with Julie Orringer at St. Joseph's College. The story focuses on two periods of societal crisis that take place a century and half apart in the same New Jersey town. Society in crisis, huh? Seems like there might be some relatable themes. Anyway, tickets are here and include a hardcover copy of the book, which Kingsolver will sign after the talk.
10. Get

Out

at King's Theatre, Oct. 28
Update: This event has been canceled due to a scheduling conflict.
During a time when it seems like Hollywood has been out of new, good ideas for a decade or more, last year's Get Out, which won the Oscar for best original screenplay, was a revelation. Not only did it stand on its own as a legit horror movie, complete with gore and a slow, ultracreepy reveal, but it also delivered a sucker punch of social commentary that felt fresh and expertly calibrated to Trump era and the current iteration of racism in America. On October 28, King's Theatre will be screening the film in all its brilliance over a live score conducted by Darin Atwater of the National Symphony Orchestra, and tickets are available here.