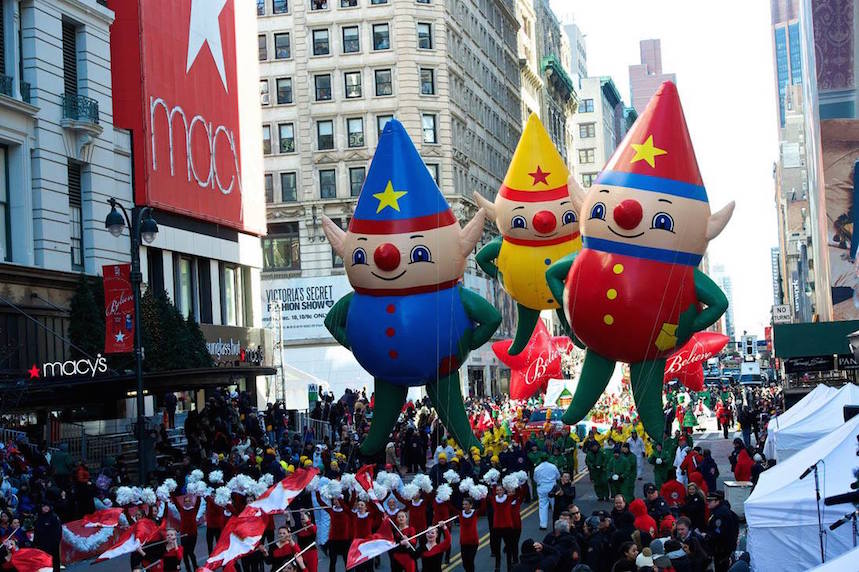 Sure, the Macy's Thanksgiving Day Parade seems like one of those irritating tourist traps to avoid like the plague, but you really ought to do it at least once. How long can you realistically stay cynical with mind-bogglingly big balloon characters like Charlie Brown and the Pillsbury Doughboy floating above your ahead? Performances from the likes of John Legend and Diana Ross will help, and the weather isn't looking too shabby, with expected highs in the mid-40s and partly cloudy skies.
If you're committed to getting the best spot, the retailer suggests camping out on the west side of Central Park West from West 59th to 75th streets starting at 6am on Thursday. For the less ambitious, good views can also be had on Sixth Avenue between West 38th and 59th streets, with the festivities starting at 9am.
So go ahead, grab yourself a hot chocolate and do the damn thing. You can go back to being an annoyed New Yorker once you catch a glimpse of Santa, whose sleigh is the final float, of course. I didn't say it wasn't cheesy.