It takes a lot these days for a book to hold one's attention, what with the stranger-than-fiction news cycle going on at all hours. So for our end-of-year roundup, we wanted to hear about books that our contributors could not put down. Some of the titles surprised us, and we're betting that at least a few of these will feel like discoveries to you, too. From debut fiction to memoir to street photography, here are a dozen great books for your bedside or coffee table, or to give as a gift.
Certain bars define eras of your life. Sunny's was one of the bars of my early Brooklyn days, particularly when its namesake was alive and the main reason one called a car service to go to Red Hook on a Friday night. Reading Sunny's Nights by Tim Sultan, I was initially drawn in by the nostalgia I felt about this time. (Sultan calls it the "pre-information age," before cell phones and Yelp spoiled surprises.) He first encounters Sunny's when the bar was operating like a speakeasy in a sleepy part of Brooklyn, and becomes so enamored with the social club and its proprietor, Sunny Balzano, that he volunteers to bartend. As he gets to know the regulars and grows close to Sunny, his book develops into a beautiful portrait of this artist and raconteur as well as a rich retelling of the neighborhood's history. Sunny's idiosyncratic turns of language are recorded here for posterity, along with his stories of Red Hook's mafioso days and memorable exchanges like the time George Plimpton and Sunny became fast friends on the steps of BAM. It's as much a study of "the poet king" of Red Hook as it is a memorial to a Brooklyn that has passed on. I was sad there wasn't another book of Sultan's to pick up when I was done.—Nicole Davis
Anita Lo's quirky and inspired cookbook has won accolades all across the food world and it's easy to see why. It's hard not to love a cookbook with recipes that start by telling you to set your toaster oven and includes tips for using leftovers. What started out as a riff on cookbook titles based on her last name the Michelin-starred New York City chef decided on So Lo: A Modern Cookbook for a Party of One. But don't worry, this is not another quickie collection of sad person dinners for plucky single girls. Lo says her book is for the creative and sophisticated urban dweller, people who love to cook, probably cook quite a bit, but every now and then find themselves alone in the kitchen at dinnertime regardless of family circumstances. Dinner recipes range from the basic such as a French-inspired recipe for mac and cheese to slightly more complex dishes such as Okayo Don, a classic chicken and egg dish and Breast of Long Island Duck with Hoisin and Grapes. (Lo describes it as an easy home-cook's version of the celebrated and complicated Chinese dish, Peking Duck.) The Sweets section features easy, no-bake desserts that nevertheless have a touch of class such as peanut butter pie, and citrus sections drizzled with elderflower and topped with mint. Lo is an excellent chef as well as a witty and winning storyteller who shares her experiences and cooking tips with readers in a casual friendly style. If you only have room left for one cookbook on your shelf, it really should be this one.—Frances Katz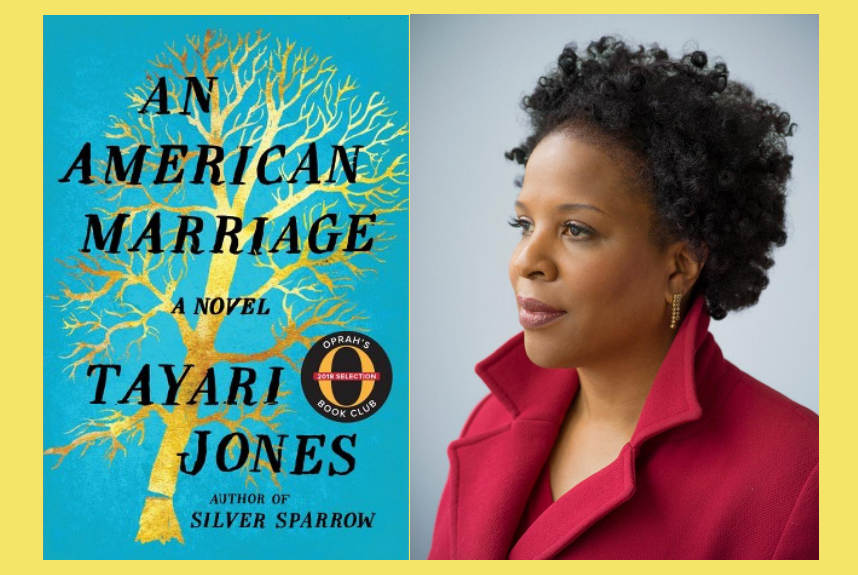 One of the hit novels of 2018, An American Marriage is a compelling, easy-to-get-into, and well-written exploration of the failure of one marriage. The main characters, and there are three, so, you know, how can this marriage be saved?, are not easily likable, although they are all trying to do the right thing at all times. Unfortunately, for each of them, the right thing is not always what is best for the marriage. Further complicating things is the smash-the-door-down reality of being an upwardly mobile African-American couple in the South when mass incarceration barges into their lives. Author Tayari Jones touches on all the issues that strain the love between a married couple, but she doesn't explore the main plot device (false accusation and jail time) deeply, although she does illuminate fatherhood and the way it molds a man. She also creates families that are authentic and very much a part of the couple's reality. Do in-laws help or hurt a couple? It depends on their intention, just as much as the intention of the couple itself. As the reader, I could see what was going to happen even though the characters couldn't, but I didn't know how it was going to happen or when. The capriciousness of events changes the lives of each person, which felt real, but the inability of each character to recognize love and yet not recognize their own failures felt false. Still, I couldn't put it down. —Donna Raskin
It's not every day that I gasp while reading a book because the words in it so poignantly reflect my experience as a Pakistan-American Muslim-raised woman, and yet I found myself doing so several times while reading Fatima Farheen Mirza's debut novel, A Place for Us. It's a story about an Indian-American Muslim family in California that is told through each of their perspectives. In some ways, it is a tale that has been told many times before, about first-generation immigrants trying to find their place in a secular world and a religious household, one where familial duty is more important than any aspirations you could ever have. What sets Mirza apart is her uncanny ability to capture minute details of being South Asian. My sister and I almost exclusively speak to one another in Urdu, and when Mirza writes, "She likes that they speak to each other in Urdu, how even speaking it feels like access to their secret world, a world where they feel like different people, capable of feelings she could not experience let alone speak of in English," I felt it. When she describes one of the protagonists, Amar, as holding his "hand over his heart to pay the women respect," I saw it—just as I've seen real men do countless times. Through her complex yet fluid storytelling, which jumps from narrative to narrative, character to character, Mirza has constructed a story with characters any one of us could know, or do know, and it's that sense of familiarity that makes her novel so extraordinary to read.—Saira Khan
If the "Recommendations for Kate" menu on my Netflix account is any indication, I am absolutely cuckoo for BBC crime procedurals, and so it was only natural that my love for Deputy Chief Inspectors with stiff upper lips and killer slang eventually led me right into the vortex of the Dublin Murder Squad series, the ever-so-slightly-trashy-but-still-well-written six-parter by Irish mystery novelist Tana French. Her latest title, The Witch Elm, is a departure in the sense that the protagonist is not a tough as nails detective with a checkered backstory, but a civilian victim of a violent crime who is recovering from his injuries at his family's country house when he suddenly finds himself right in the middle of a decade-old, unsolved murder investigation. It's also, in my opinion, much darker than French's previous work, and painstakingly chronicles the downfall of Toby, a charming and heretofore exceedingly lucky art gallery employee whose easy, perfect life is virtually destroyed on every level in a mere matter of months. It's an intense, affecting story that will resonate with anyone who has ever felt the rug pulled clear out from under him or her, a no-brainer if you're already part of the Tana French cult, and a great entry point if you want to be.—Kate Hooker
Less: A Novel
By Andrew Sean Greer (published 2017; paperback released 2018)
In the Pulitzer-prize winning novel, Less, Arthur Less joins the ranks of other cynical, old white male protagonists—Louis Begley's Albert Schmitt and John Updike's Harry "Rabbit" Angstrom—from books I adored, despite the fact that they are about men written by men. But unlike the others, and thanks to the brilliant and nuanced writing of Andrew Sean Greer, Arthur Less is endearingly complicated. He's a sensitive, struggling, gay writer who has accepted every international invitation to read or speak or be on a panel (even one in which he has to attest to an ex's genius) in order to avoid the wedding of a former lover. He is traveling the world to run from his own issues—a bit like Eat, Pray Love, but funnier. At 49, Less is well aware that not only is he mediocre but that his white middle-aged American sorrows are not universally sympathetic. "At 50 you're as likable as you're going to get," he admits. The funny part is that Less is extremely likable, as is this novel's exquisitely lyrical writing and excellent dialogue. Less: A Novel deserved its Pulitzer but more importantly it was a book that I couldn't put down.—Shana Liebman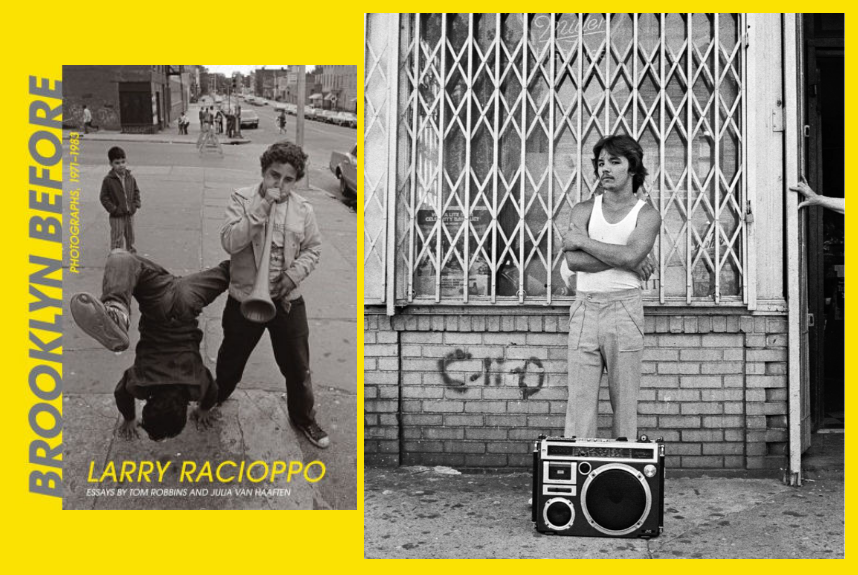 Street photographer Larry Racioppo grew up in the South Slope, and his pictures of the neighborhood in the 1970s and 80s are pretty much what you might imagine of pre-gentrified Brooklyn (he recounted some of his memories for VICE). Still, the empty lots, the number of children playing on the street with nary an adult around, the families of all colors on stoops, the outfits and general decrepitness of the city back then stand in such stark contrast to the neighborhood now, that it's hard to believe how much has changed. Surely you know some Brooklyn native or Brooklyn nostalgic who would like to travel back in time with these images; this book is for them.—N.D.
Women are good and mad and Rebecca Traister, one of the smartest voices writing about women's issues, is here to explain why. In her new book, Good and Mad: The Revolutionary Power of Women's Anger, the award-winning writer for New York magazine takes a close look at the causes and suppression of women's anger over the years. She breaks down the history of political and pop cultural events from Susan B. Anthony to Beyonce and #metoo to understand how it eventually exploded into a brand new wave of feminist action after the 2016 presidential election. After that, most of the book stays focused on where we are right now. "Women began to rage publicly in ways that made them audible to one another and that we were not as isolated in our rage as we had been led to believe," she writes. "Whether it was about police violence, or the election of a megalomaniac, or the defeat of Hillary Clinton, or about gun violence, or about low wages, or about abortion, women began yelling, and the effect was — is — seismic." Good and Mad should be required reading for women who want to understand their anger and then put it to good use to change one thing or many things. If I could, I would hand this book out like gumdrops to every woman I know.—F.K.
Jane Mount has created over a thousand renderings of people's ideal bookshelves since opening her Etsy shop in 2008. All that experience drawing books and thinking about people's favorite, most cherished reads combines in Mount's latest book, Bibliophile: An Illustrated Miscellany, a wonderful gift for the book lovers in your life. Mount has a wonderful time grouping books together in creative and inviting ways. Your eye is immediately pulled to her vibrant and joyful illustrations, with dazzling displays of colorful, neat spines practically begging you to reach out and pluck them off a shelf. You'll peruse books made into great TV, test your knowledge with a synopsis quiz, and use her groupings to spark conversation and debate over which titles you might have chosen for any given category. Beyond the books themselves, Mount depicts beloved bookstores and striking libraries the world over. Writers' pets get their due, too, as do bookshop cats, and the increasingly ubiquitous Little Free Library. The upside of gifting this book to the bibliophile on your list is that it's a sure hit. The only downside? They're going to need to find a way to clear out more space for books once they've read it. As Mount herself notes in the introduction, "The goal of this book is to triple the size of your To Be Read pile."—Tayla Burney
Nicole Chung's debut book is a beautifully written, heartfelt memoir about adoption. Chung was born severely premature to Korean immigrants and adopted as an infant by a white family. Growing up, she was told one story about her adoption: her birth parents loved her but weren't able to care of her. They wanted to give her the best life possible, so they put her up for adoption. This may be "all you can ever know," she was told. Chung was raised in a small, white town where she was subjected to racist bullying and experienced a sense of isolation—but, following then-common advice about transracial adoption, her adoptive family didn't discuss race with her.  As she grew older, Chung began to look into the history of her birth family and her adoption, and when she became pregnant with her own child, she made the decision to contact her birth family—and discovered that the story behind her adoption wasn't what she had been told. Chung's story is full of empathy and love for both her adoptive family and her birth family, but she never shies away from the truth of her own experiences. Before publishing All You Can Ever Know, Chung earned a well-deserved following thanks to her work as an editor at The Toast and Catapult, where she published both her own essays on adoption and commissioned other adoptees'. All You Can Ever Know is a must-read for adoptees and their loved ones, as well as anyone considering adoption—but it's also a must-read for anyone who loves memoirs or beautiful writing.—Erika W. Smith
Calypso
by David Sedaris
The quintessential holiday book is Holidays on Ice by David Sedaris. People buy this book for White Elephant gift exchanges and re-read every year, for a good reason. Essays like "Santaland Diaries," when Sedaris worked as an Elf at Macy's, capture the magic and horror of the holiday season. This year Sedaris added another book of essays examining his relations, set in the summer months rather than winter. "Our mother was the one who held us all together," he writes in one of the essays. "After her death we were like a fistful of damp soil, loose bits breaking off with no one to press them back in. When she was around, we came to the beach every year." Calypso is a book of stories centering mostly around a North Carolina beach house that Sedaris and his husband bought and named the "Sea Section." Over the course of a few summers, his family members all visit this new house, and Sedaris captures the details: from the sibling strain to the space lying between him and his father. As America's best living humorist, Sedaris can make readers laugh until they cry. There is real depth below the laughter, an understanding that gives readers a coping mechanism to withstand their own familial stress. For those of us familiar with his previous work and his large and eccentric family, he is treading familiar terrain. Yet, like with our own household drama during the holidays, these relationships are complicated and often grow in surprising directions each year. Bring this on your family holiday vacation (preferably on a beach) and prepare for deeply cathartic laughs.—Meredith Craig de Pietro
The Beastie Boys Book is a one of a kind love-letter to music, to New York, and above all else, to founding member Adam Yauch, who passed away in 2012 but whose spirit looms largely over all 600 pages. A book only the Beastie Boys could create, this hefty tome shares contributions from Jonathan Lethem, Amy Poehler and Wes Anderson and also includes a cookbook, a comic book, maps, and studio diagrams. Once you dig in, though, it's the free-flowing stories from band members Michael Diamond and Adam Horovitz that make this collection a true treasure. Filled with sketchy memories of pre-Giuliani NYC (rife with details that are debated by the Beasties' handwritten comments in the page margins), the book chronicles their headfirst stumble into massive success through their wholly unexpected reinvention and eventual maturity. This is quite possibly the only book ever written to feature anecdotes about the Butthole Surfers, Madonna, the Dalai Lama and Biz Markie and make them all come across as equally important. RIP MCA. –Pete D'Angelo
More books to gift: