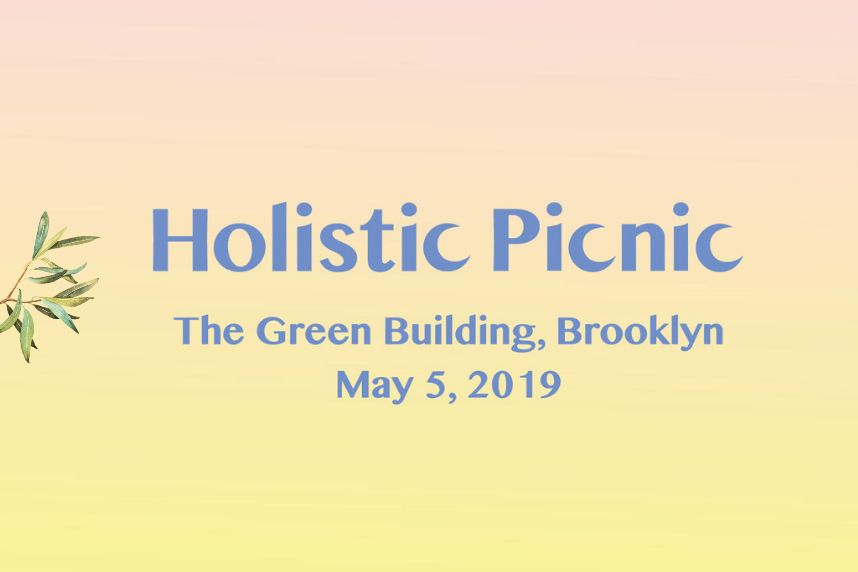 On Sunday, May 5, Brooklyn Based is bringing together all the worlds of wellness for one day at The Green Building. Our newest event, Holistic Picnic, is a feel-good fair showcasing artisan goods, wellness practitioners, sustainable food and drink purveyors, plants and plant-based products. It's also a chance to learn about a range of healing modalities from a knowledgeable, growing wellness community in Brooklyn and beyond.
Wellness has become a part of Brooklyn culture, surfacing in our stories like this deep dive into the health benefits of CBD; our coverage of local meditation and wellness studios; and the NYC restaurants catering to clean eating. In many ways, the apothecaries and wellness centers you see opening around Brooklyn are reminiscent of the artisanal movement a decade ago. That same appreciation for farm-to-table food and handcrafted goods now extends to herbalism and self-care. They all stem from connecting well-being with the natural world. 
Holistic Picnic connects the dots between all these things: the sustainable goods, healthy foods, spiritual modalities and natural therapies that many of us are gravitating toward. Beyond the workshops and tarot readings and panel discussions we'll have on offer, it's also a day to chill out, enjoy good food, and pick up a gift for yourself or for Mother's Day.
Check out what we've got planned and get a ticket on the Holistic Picnic site and get in touch if you'd like to take part.