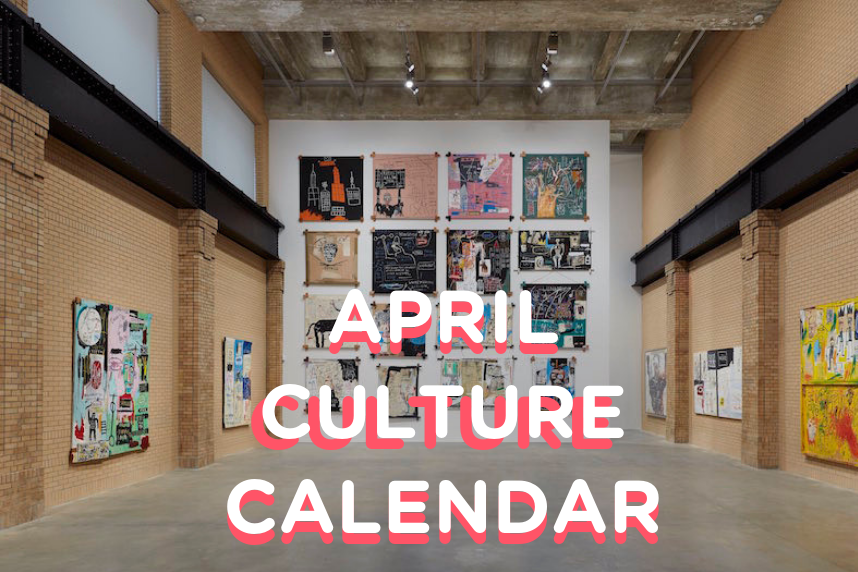 Happy April Fool's Day, everyone! I'll spare you all a lame, gimmicky attempt at a prank and just dive into my usual, highly earnest exhortation to be aggressive about making time in your life for cultural adventures in the month ahead. There's so much out there to watch, hear, feel, and experience, and it really does amazing things for the psyche to see the world briefly through the lens of someone else's art and perspective.
We've rounded up a list of exhibits, shows, performances, and events that we're particularly excited about this month, so take a look and block off some time for any that pique your interest. As anyone who has spent time in this town knows full well, if there's something you want to do, chances are there are a million other people who want to do it too, and a New Yorker's road to missing out is paved with good intentions of seeing something before it blows up or buying tickets before they sell out. This, anyway, is how I justify the fact that I still haven't seen Hamilton.
Anyway, friends, go forth and get some culture! And, as always, please let us know in the comments what we missed this month—I'd love to know what you all are looking forward to in April.
1. Basquiat show, now through May 15
I planned to preview the Basquiat show at the new Brant Foundation space in the East Village last month, but when I checked the website to reserve a timed ticket for myself, they were completely booked for the entire run, which ends on May 15. What I've since learned is that you can put your name on a waiting list and will get an email alerting you when spots have opened up, which seems to happen fairly often. A friend and I went over the weekend and were entirely impressed by the gorgeous new gallery space, the exhibition itself, and the fact that it was all free. Don't miss this one if you can help it– it's a really nice way to spend an hour or two.
2. Ex Hex, April 4
Certainly one of the most anticipated albums of this year is Ex Hex's It's Real (Merge Records), the follow-up to the all-female indie rock's trio 2014 debut Rips. If you loved Rips' raunchy guitar riffs, catchy hooks, and references to '70s glam rock and '80s pop metal, then you won't be disappointed with It's Real. All killer and no filler while turning up the volume level to 11, the new record delivers, from the arena rocker "Tough Enough," to the very British-influenced "Rainbow Shiner," to the New Wave-ish "Good Times" (which sounds like something out of the Cars' first two albums). As heard on It's Real, Ex Hex's music brilliantly mimics the arena rock/punk sound that had traditionally been the domain of male bands, but it also cleverly subverts the formula with a feminist bent. Mary Timony continues to burnish her credentials as an alt-rock guitar goddess with her dazzling playing, backed by Betsy Wright's melodic bass lines, and Laura Harris' muscular drumming. They are also a dynamic live act, so you have two chances to see them this year for some rip-roaring fun in the Big Apple: Thursday (April 4) at the Bowery Ballroom, and May 9 at Elsewhere.—David Chiu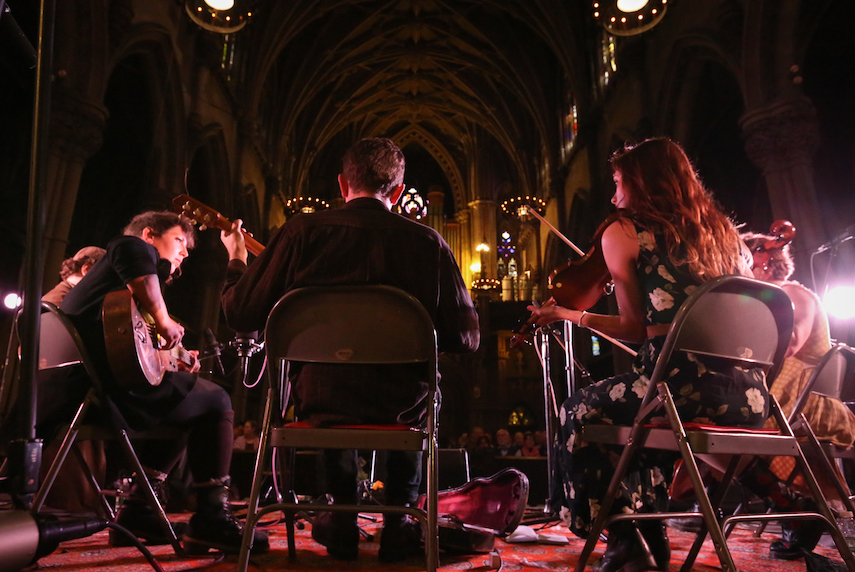 The Brooklyn Folk Festival is back for its 11th year the weekend of April 5-7 at St. Ann's Church in Brooklyn Heights. This year's schedule is jam-packed with dozens of live performances by folk, blues, ragtime, bluegrass, jazz, and jugband artists from near and far, as well as movie screenings, workshops, and the beloved banjo toss, an annual tradition involving a pancake breakfast followed by throwing banjos into the Gowanus Canal. Ian Felice, Jerron "Blindboy" Paxton, Little Nora Brown, and The Ozark Highballers are among the 50 or so acts on the slate.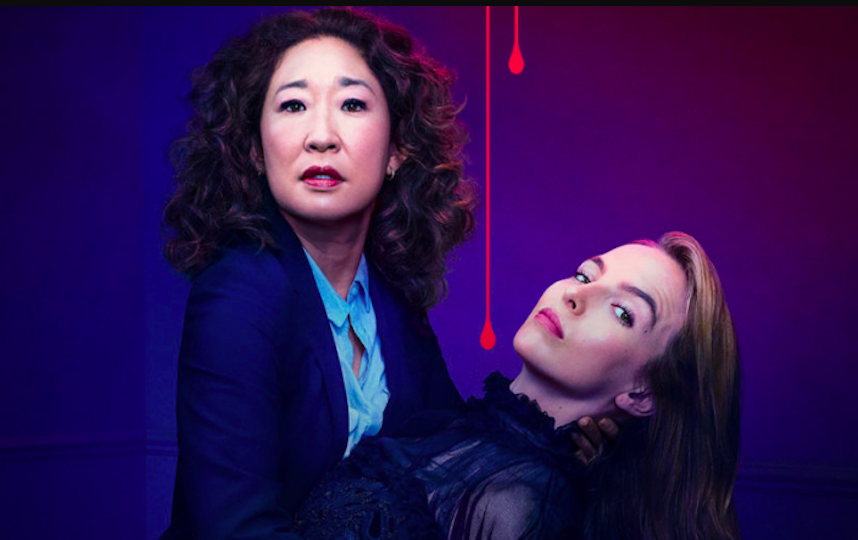 4. Killing Eve, April 7
April 14 marks the premiere of the 8th and final season of Game of Thrones, which you probably already know if you're a fan of the show or if you are just a person in the world who is exposed to the news, subway ads, the Internet, coworkers, social media, etc. Personally, I watched the first few seasons of GoT and then got bored of it (I know, I know, this opinion is not generally well received), so truth be told, I'll be clearing my evening schedule to watch the second season of Killing Eve instead. If you missed this wildly popular BBC America thriller starring Sandra Oh and a creepy newcomer named Jodie Comer last year, you've got a week to catch up until the new season drops on April 7, and that timeline will be easy to stick to because this show is addictive.
5. Sloane Crosley at BAM, April 9
Best-selling writer and funny person Sloane Crosley, who wrote I Was Told There'd Be Cake, How Did You Get This Number, The Clasp, and countless pieces that have appeared in places like Esquire, New York Magazine, and Vogue, is coming to BAM this month as part of its ongoing Eat, Drink and Be Literary series. On April 9, you can catch Crosley, whose latest book of essays is entitled Look Alive Out There, live and in person with Deborah Treisman, New Yorker's fiction editor. Tickets include dinner, dessert, and wine.
6. Burn This
, April 16
The new revival of Burn This, starring Adam Driver (who never disappoints, imo) and Keri Russell, officially opens on April 16 at The Hudson Theatre. I've never seen Lanford Wilson's 1987 play about four people brought together by shared grief after a mysterious death, but it's getting a lot of positive hype and it sounds like it's well worth a trip to midtown.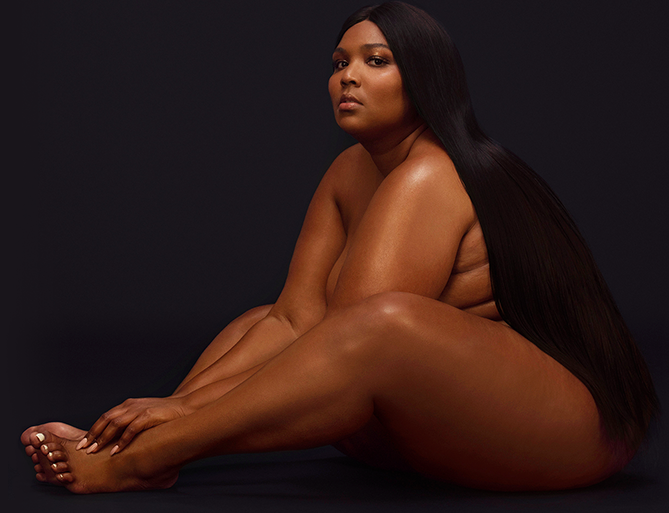 7. Lizzo, Cuz I Love You, April 19
A good friend first clued me in on Lizzo last year, and since then the indie rapper/singer/flautist has been a staple of my feel-good Spotify playlists— her single Juice from earlier this year is particularly mood-lifting and a good entry point to her unique and fresh sound. She's releasing her third studio album, Cuz I Love You, which is her first since 2016, on April 19. After that, her first solo tour will bring her to Brooklyn Steel and Terminal 5 on May 12-13 and 23. All three dates are sold out, but this is one of the few times I'd consider going to the secondary market to see what I can find.
Starting on April 20, Cillian Murphy will be at St. Ann's Warehouse starring in Grief Is the Thing with Feathers, a play adapted from Max Porter's award-winning novel of the same name. The Dublin run of the play garnered rave reviews, particularly for Murphy's performance, and it's advisable to get a ticket now as the past two productions at St. Ann's have sold out fast.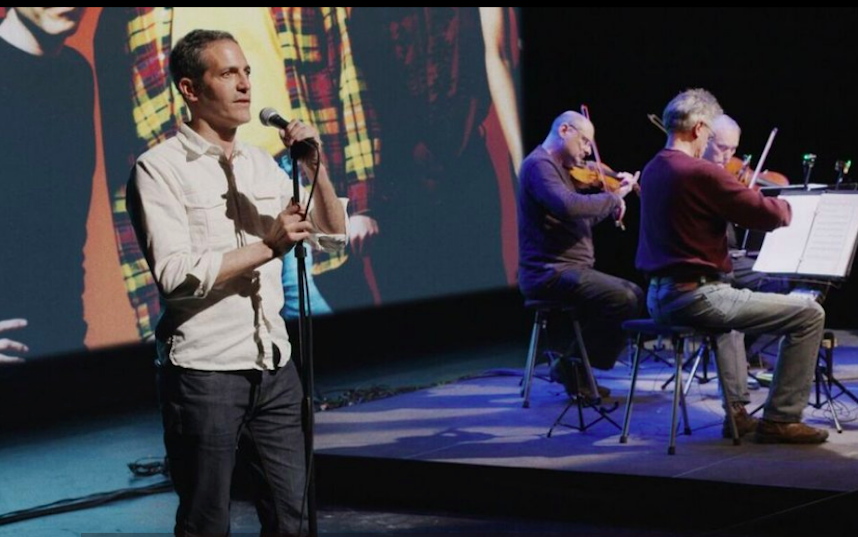 About a month or so ago, I was lucky enough to attend the 2019 Winter Edition of Pop-Up Magazine at BAM, and happened to see the Oscar-nominated filmmaker Sam Green perform a live documentary called For Life!, which was about a burrito joint in San Francisco that ran a promo in the 90s promising free food to anyone who got a tattoo of the restaurant's logo. It was excellent, so much so that I took to Google and was happy to discover that Green will be back in New York this month screening his latest live, multimedia performance piece, A Thousand Thoughts, at Town Hall on April 25. This work focuses on the multi-decade story of the groundbreaking Kronos Quartet, and incorporates live music and storytelling, as well as archival footage and taped interviews. After A Thousand Thoughts premiered at last year's Sundance Film Festival, a reviewer for Slate wrote that "[w]atching it was the most joyous experience you could have at Sundance this year, but it was more like a shared secret than a breakout hit."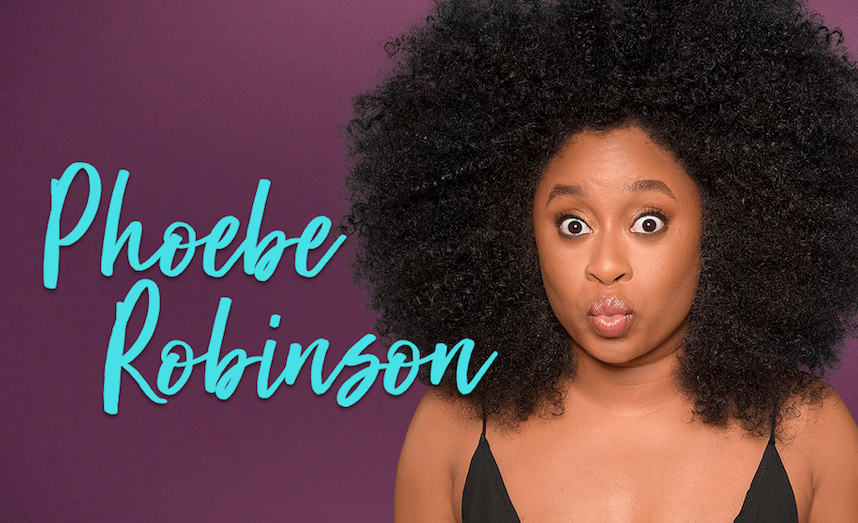 10. Phoebe Robinson at Murmrr, April 27
Brooklyn-based writer/comedian Phoebe Robinson, who you probably know from her podcast-turned-HBO-series 2 Dope Queens, if not her best-selling books and multiple television appearances on shows like Broad City and Late Night with Seth Meyers, will be gracing the stage at Murmrr Theatre with some as-yet-unnamed special guests on April 27. Tickets are cheap at $15, and all of Robinson's other shows seem to sell out immediately; consider yourself lucky that space is still available for this one.