Is anyone else completely shocked that we are now in May? When did that happen? How are we already one-third of the way through 2019? It honestly freaks me out a little bit because I don't remember ever having such a strong "where did the time go?" vibe as I do at this particular point in time. How do we slow it down? Yoga classes and meditation and concerted efforts to "be more present" are nice and all, but when things get really crunched, those sometimes feel like more chores to add to the neverending to-do list, at least for me anyway.
I've found that one of the best ways to really make time stop is to get selfish and immerse myself in something just for me. More often than not, that is some sort of cultural activity that I choose and am all in on, which I see as an opportunity to get out of my own life and head and into someone else's for a little while. When I look back on the blur that is 2019 so far, it's not the countless hours spent in meetings, on the subway, or pushing papers at work that I remember—it's seeing The Lehman Trilogy, or the Basquiat exhibit, or falling in love with Natasha Lyonne's performance in Russian Doll that stand out to me now. So, with Spring really here and bursting with limitless opportunity to see, do, hear, and experience popping out from every nook and cranny of this fantastic, creative city we call home, let's find the stuff that's going to ground our memories of May 2019 in something real, tangible, evocative, and memorable.
1. The Other Art Fair, May 2-5
As someone who is pretty obsessed with contemporary art but lacks the cash or social connections to be a player in the NYC gallery scene, the concept behind The Other Art Fair, presented by Saatchi Art, really appeals to me. Billed as "an art fair for a new generation of art buyers," the idea is that art lovers and collectors can connect directly with a curated selection of unrepresented artists and their work. It returns to the Brooklyn Expo Center for a three-day run on May 2-5, and dozens of talented independent and emerging artists will be on hand to show and discuss their diverse, multi-disciplinary pieces—who knows, you might just discover the next big thing. Tickets are available here. The Other Art Fair coincides with Frieze New York, which is taking place at the same time on Randall's Island, so you can have yourself a full modern art weekend if you plan things right.
2. New albums from The National & Vampire Weekend, May 3 & May 17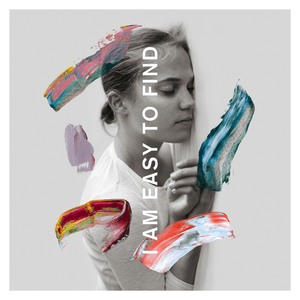 You know how sometimes you hear a certain song and it instantly transports you back years or decades to a very specific time, mood, and place in your life? Music's ability to evoke nostalgia is one of its superpowers, and I love it for giving me such ready access to different versions of myself and my life that existed before the current iteration. The National and Vampire Weekend are two bands that featured heavily in the soundtrack to my early 2010s, when I made the move from Manhattan to Brooklyn, which I'll never regret, and started a long and significant relationship that I sadly always will. Both have brand new albums coming out this month, and I'm interested to see whether they can once again capture and blend seamlessly in with the highs and lows of the current snapshot of my life that I'll be looking back on in another decade or so. Father of the Bride, which is Vampire Weekend's first new album in six years, will be released on May 3, and The National's I Am Easy To Find drops on May 17.
3. PEN World Voices Festival, May 6-12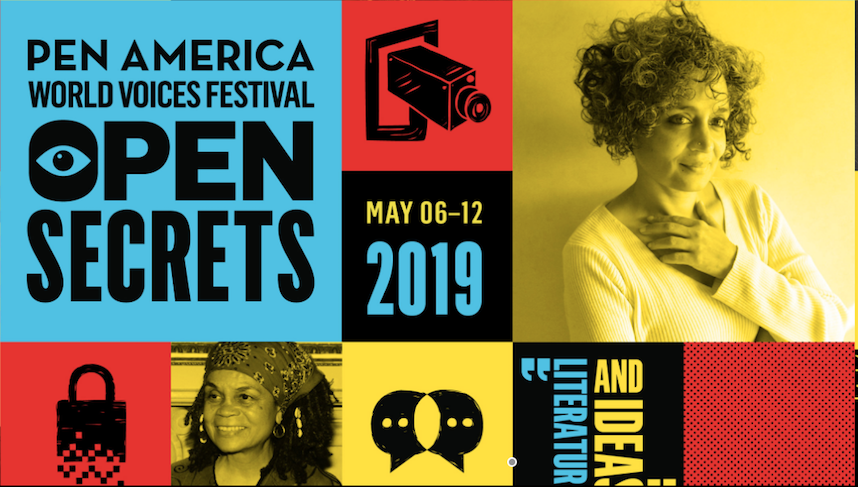 The PEN World Voices Festival of International Literature was founded by Salman Rushdie, Esther Allen, and Michael Roberts fifteen years ago, in the aftermath of 9/11, and since then it has become a world-class literary festival with a human rights focus that attracts notable writers from every corner of the globe. This year, the festival runs from May 6 – 12, and the diverse array of panels, conversations, performances and other events happening all over the city include appearances by people like Tara Westover, Dave Eggers, Colm Toibin, Jacqueline Woodson, and one of my personal all-time faves, Arundhati Roy.
4. Upheaval at Pioneer Works, May 7
On Tuesday, May 7, Pulitzer Prize-winning author Jared Diamond will be at Pioneer Works to present his new book, Upheaval, which theorizes why some countries are better equipped to recover from traumatic national events than others. If you need convincing that such a heavy topic is worth your evening, the book has already been praised by the New York Times as "one of the most significant projects embarked upon by any intellectual of our generation." As the U.S. continues its unrelenting march toward our own national catastrophe, this feels like it could be required reading.
5. Pepperland, May 8- May 11
From May 8-11, BAM will be hosting the New York premiere of Pepperland, the Mark Morris Dance Company's exhilerating and visually stunning homage to The Beatles and the 50th anniversary of the release of their game-changing album, Sgt. Pepper's Lonely Hearts Club Band. The piece was originally commissioned by the City of Liverpool, and The Telegraph called it "a truly joyous, celebratory work of art."
6. Lizzo, Brooklyn Steel May 12 and 13
In the history of pop music, newcomers who are heavily-hyped in the press usually as the next big thing end up on one of two paths—they either go on to have a long and successful career or fizzle out. Fortunately R&B/hip-hop singer Lizzo (the stage name of Melissa Jefferson) will likely to fall in the former. The combination of her powerhouse voice, brassy attitude, and feminist message has catapulted Lizzo as one of the most-talked about new artists in music today (she already has been featured in such major outlets as The New York Times, CNN, The Guardian and The Washington Post). After releasing two albums and sharing the same stage with Haim and Florence + the Machine, Lizzo has truly arrived with her excellent new album Cuz I Love You. A shoo-in to appear on most critics' best-of-2019 albums lists, Cuz I Love You is a dazzling and stylistically diverse record: the title cut and "Jerome" recall of  vintage R&B torch ballads that echo James Brown and Etta James, while "Like a Girl" hearkens classic Missy Elliott (who coincidentally duets with Lizzo on the sexy and scintillating track "Tempo"). Other noteworthy cuts among many include the gospel-inflected "Heaven Help Me"; the infectious Prince-influenced dance funk of "Juice"; and the burning slow jam "Better in Color." Much has been made in the press about Lizzo's image as a body-positive artist, but as Frida Garza astutely writes in The Muse: "That critics specifically focus on body empowerment is at odds with the way Lizzo portrays her work. More accurately, she occupies a space that's common in pop: her body as sexual and covetable." Audiences will experience Lizzo's sexy and cathartic songs first-hand when she plays Brooklyn Steel on May 12 and 13. No doubt about it—her time is now.—David Chiu
7. Whitney Biennial, May 17
The 2019 installment of the Whitney Biennial opens on May 17, and the exhibition will once again showcase the latest and greatest American artwork in painting, sculpture, installation, film and video, photography, performance, and sound. I had the great fortune to join a tour of the Biennial two years ago given by an art historian friend who was working at The Whitney at the time, and although she's since moved on, I would like to try to arrange a tour this year too. It's a great way to hone in on a few selected artists out of the 75 whose works will be on display and learn about bit about their backstory and process.
8. Fleabag, May 17
I know that I'm in good company as a person who was mesmerized by the daring, dark, and hilariously funny first season of Fleabag, Phoebe Waller-Bridge's series about a grief-stricken, sex-crazed single lady in London who seems incapable of avoiding self-sabotage. Although I was sad when the brief stage run of the play, which was later adapted for television, sold out nearly immediately when it was here in New York earlier this Spring, at least I can watch Season 2 of the series on Amazon Prime when it's released stateside on May 17. It's is the final season of the show, so I'll need to get all I can from it, but it thankfully will not be the last we hear from Waller-Bridge (not to mention co-star Olivia Coleman, who is fantastic as Fleabag's evil stepmother).
9. Shakespeare In the Park, May 21
When I was studying English back in college, I had to read some 30 Shakespeare plays in the course of one year, and while I loved the vast majority of them, there were definitely a few outliers that I didn't feel imminently compelled to see performed live in a 3-hour stage production. Much Ado About Nothing, however, is not one of those—it feels particularly accessible and ripe for modern adaptations (case in point: the 1993 movie starring Kenneth Branagh and Emma Thompson). It's also the play that will kick off the 2019 season of the beloved New York City Shakespeare in the Park tradition, and it opens on May 21. Director Kenny Leon has promised a bold, new take on the famous comedy about love, trickery, and miscommunication, and it sounds like it will be well worth navigating the notorious line or lottery system to score yourself some free tickets.
10
. Booksmart
, May 24
I saw the trailer for Brooklynite Olivia Wilde's directorial debut, Booksmart, a few months back and immediately made a mental note to see it— a buddy comedy about two smart girls who spend all of high school overachieving and then decide to blow it out and cram all the fun they missed into one epic night right before graduation sounds like the perfect movie escape for right now. It stars an appealing cast including Lisa Kudrow, as well a who's who of young up-and-comers like Beanie Feldstein, who played Lady Bird's bestie; Kaitlyn Dever, who had a great turn as Loretta on Justified; and Skyler Gisondo, who I loved watching in Santa Clarita Diet.
11. Deadwood movie, May 31
I feel like everyone has that one TV show that all your friends whose taste you trust tell you is AMAZING and yet for some reason you just haven't watched it yet. For me, that is HBO's short-lived but much celebrated Deadwood, which has been pushed on me by so many people that it hard to justify my not getting around to it by now (especially when "I'll watch this this episode of Law & Order because I've only seen it like three times already" is a common thought that flits through my head). On May 31, fans will finally get a proper ending to the series, in the form of the premiere of Deadwood: The Movie (HBO just released the first trailer). I figure I have just enough time to catch up on the 3-season plot arc by then.