I've sort of come to terms with the fact that every new month of 2019 is apparently going to start with my exclaiming in utter disbelief, "HOW is it [month] already??!!," but seriously, does it feel normal to you guys that we are halfway through the year already?! Not sure why the time is going by at such a hypersonic pace but there's hope that things might slow down a bit now that we're in the dog days of summer. Honestly, how fast can anything move when it's in the 90s and the air is so humid that it feels like one of those dumb weighted blankets that were a fad for a hot minute (sidebar: I bought one in desperation after a particularly bad bout of insomnia and it feels like I'm being buried alive)? The Fourth of July long weekend is almost here, and I'm heading out to SoCal to get out of dodge and visit some friends, but once I return I hope to take it much easier than I have been of late, and to be more protective of my time and intentional about how I use it. One thing I know is that time never feels wasted or too rushed when I'm engaged in a cultural activity that really connects, so I've tried to dig up some that look particularly promising for the month ahead and share them in the hopes that they'll motivate you as well. Some items on the list require advance planning and ticket purchases, some can be spur of the moment jaunts if you get out of the office half an hour early one weeknight, and at least one can be done from the comfort of your very own athleisure wear/couch combo. No matter what you choose, go for it with gusto, stay hydrated, and beat the heat and the off-putting time warp with exposure to cultural and creative perspectives that are not your own. It's always worth it. Happy July, and if you can, use the next couple of weeks as an opportunity to try something totally new and unexpected.
1. Three New Exhibits at The New Museum
The New Museum opened three new single-floor exhibitions this past Friday, and all look like they are well worth seeing while beating the heat in the air-conditioned LES space. First up, Argentine-born Mika Rottenberg's first museum show in New York, Easypieces, is full of the artist's signature subversive, satirical examination of contemporary political and social issues, and it looks like a lot of fun. Also on display is the first-ever US recreation of Argentinian artist Marta Minujin's La Menusunda, a now-legendary interactive installation created in 1965 and featuring eleven different spaces offering commentary on consumer culture, mass media, and urban life. Finally, Turner Prize-winner Lubanina Himid, a pioneer of the British Black Arts Movement of the 80s and 90s, has a collection of sculptures, paintings, textiles, and sound works exhibited in Work from Underneath, the artist's first solo museum show in the United States.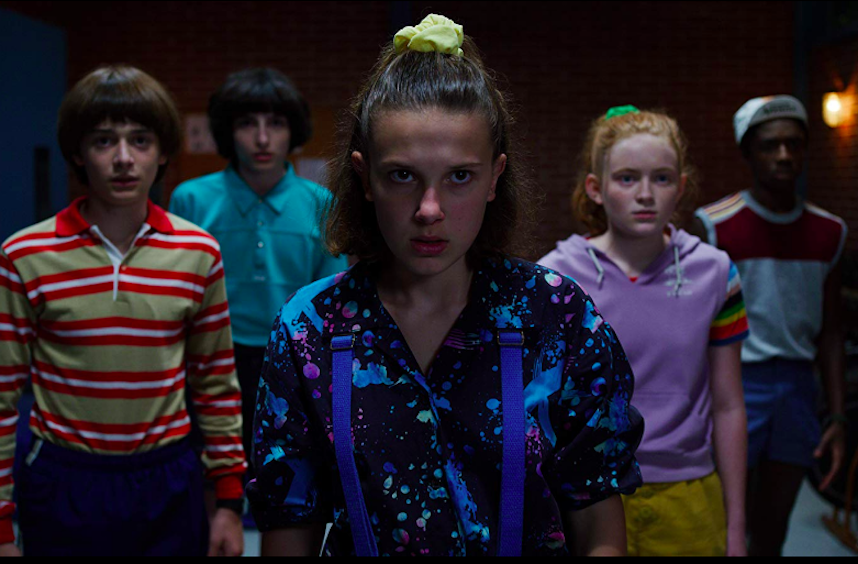 2. Stranger Things, July 4
Believe it or not, but it's been almost two years since we last checked in with Eleven, Mike, Will, Dustin, and the rest of the kids from Stranger Things, but the cult sci-fi/thriller is back for a third season on Netflix starting July 4, and it looks like it's gonna be as binge-worthy as its earlier installments. The gang consists of IRL teenagers now, which will be interesting to see, and it's anyone's guess what the Upside Down has in store for them this time around (not to mention which character will be unceremoniously killed off a la Barb or Bob). One thing that is for absolute certain is that this show will factor prominently into a lot of people's Fourth of July weekend plans.
3. Books Beneath the Bridge, July 8 – August 12
Books Beneath the Bridge, a lovely Brooklyn literary tradition featuring live outdoor readings by prominent writers on six consecutive Monday evenings, is back this month starting on July 8. The slate of luminaries is curated by local indie bookstores like Books Are Magic and Greenlight, and this year it includes Hugh Ryan (When Brooklyn Was Queer), Susannah Cahalan (Brain on Fire), Rob Sheffield (Love is a Mix Tape), and Julia Phillips (Disappearing Earth). Readings take place at The Granite Prospect in Pier 1 of Brooklyn Bridge Park, start at 7pm, and are free to attend.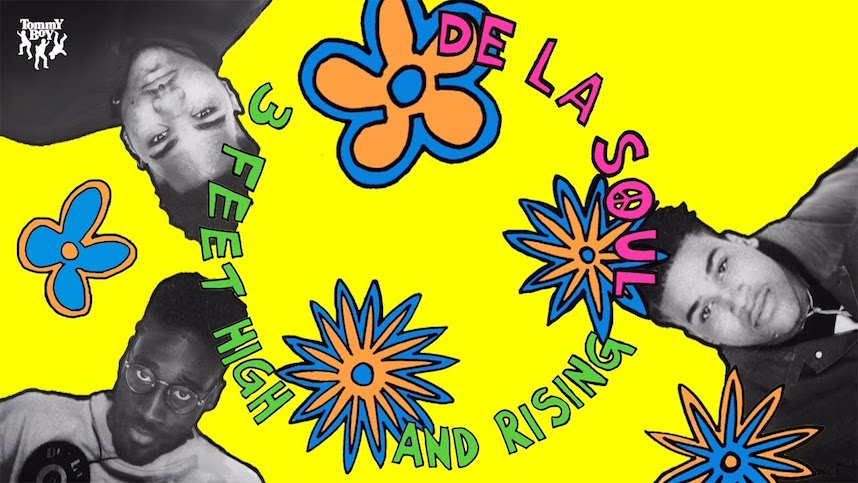 4. De La Soul at Pier 17, July 13
Dating myself as per usual, but my 8th-grade year involved so much repeated listening to De La Soul's 3 Feet High and Rising on my Walkman that I can pretty much recite the whole album from start to finish to this day. It is one of my all time faves, and I was thrilled to see that the legendary hip hop trio will be at Pier 17 with special guest DJ Sam Cannon for a live concert on July 13. I saw St. Lucia there last summer and loved the venue, which is high above the East River with the Brooklyn Bridge as a backdrop for the stage, and tickets are just $30, so this is bound to be an awesome night all around. For other live music tips, check out David Chiu's comprehensive summer concert roundup—my personal picks for July also include Elvis Costello and Blondie at Forest Hills Stadium on July 24 and Kurt Vile at Central Park Summerstage on July 25.
5. Bastille Day, July 14
Right up there among delightful French traditions like fresh baguettes and drinking chocolat chaud out of a bowl is Bastille Day, the annual celebration of the storming of the Bastille in 1789 and the birth of modern-day France. As always, the French Institute Alliance Francaise is throwing a block party on 60th Street between 5th Avenue and Lex, with a vast array of French-inspired cultural activities, cuisine, musical performances, and other attractions. Brooklyn has its own rival celebration, however, which shuts down a few blocks of Smith Street in Cobble Hill every year for a 72-team petanque tournament sponsored by Bar Tabac. There will food, entertainment, and tens of thousands of attendees to round out the good vibes at the day-long party. 
6. OZYFest, July 20-21
Confession: While sitting in interminable Belt Parkway traffic on a recent drive out to Riis Beach, I must have heard the radio ad for the upcoming OZYFest about 30 times before I finally realized that it has nothing to do with the former Black Sabbath frontman and is instead a SXSW-style festival in Central Park with a diverse lineup of speakers, presentations, and live performances. I'm still not totally sold on the name, if I'm being honest, but I did some research later and discovered that the festival is now in its fourth year, and has John Legend, Rachel Ray, Trevor Noah, Padma Lakshmi, Malcolm Gladwell, Miguel, Stacy Abrams, A-Rod, and Spike Lee on the roster for the July 20-21 dates.
7. Douglas, July 23
Last year, at the prodding of some stranger I follow on Twitter, I sat down to watch Hannah Gadsby perform her now-famous Nanette comedy special on Netflix, and I found myself more emotionally affected by it than just about anything I've seen in years. I was physically shaking at the conclusion of the hour-long, deeply personal account of Gadsby's own experiences with misogyny and homophobia, and I called my sister and best friend to demand that they immediately watch it too. What I didn't realize is that the Tasmanian comedian/writer had performed a sold-out run of Nanette here in New York before the Netflix special aired, and that she's back again this summer with Douglas, a solo show about her dog and her relatively recent autism diagnosis that will run for a month at The Daryl Roth Theater starting on July 23. After getting shut out of the live staged performance of Fleabag, which was the other best thing I saw on TV last year, I'm not going to wait to buy tickets. 
8. Jeff Gordinier at Murmrr, July 25
Those who love both and food and travel should note July 25 on their calendars, because that's when writer Jeff Gordinier will be appearing at Murmrr Ballroom to celebrate the release of Hungry: Earing, Road-Tripping, and Risking It All with the Greatest Chef in the World, his new book chronicling his travels with Noma's Rene Redzepi. It is always going to irk me that I never made it to the legendary Noma before it shuttered a few years back, but hopefully this book will be the next best thing to actually seeing it for myself. Gordinier will be joined by Malcolm Livingston II of Ghetto Gastro and food writing goddess Ruth Reichl. 
9. Once Upon A Time. . . In Hollywood, July 26
July is traditionally the month for great blockbusters, and so it's not surprising that there are a bunch of movies coming out that are expected to be big box office draws, starting with Disney's hotly anticipated remake of The Lion King (July 19) starring the one and only Beyonce herself. There's also Midsommar (July 3), a Swedish folk horror flick that's getting a lot of buzz for being totally terrifying, and The Farewell (July 12), a dramatic comedy about a Chinese-American woman who returns to China to care for her terminally ill grandmother that made a splash at Sundance this year. But for a true crime buff like me, it's all about Once Upon A Time. . .  in Hollywood, Quentin Tarantino's ode to late 60's LA, complete with a reimagining of the Manson family murders, which happened 50 years ago this summer. The cast of this thing is unreal—we're talking Brad Pitt, Leonardo DiCaprio, Margot Robbie, Timothy Olyphant, Al Pacino, Kurt Russell, Damian Lewis, Dakota Fanning as Squeaky Fromme, and even Luke Perry (ugh, RIP). It opens on July 26, got a standing ovation when it premiered at Cannes, and is already predicted to be the hottest ticket of the summer.
10.
NYC Poetry Festival, July 27-28
On the last weekend of July, the 9th Annual New York City Poetry Festival takes over Colonel's Row at Governors Island, this year with over 250 poets (more than ever before) on five stages over two days. Featured guests include Robert Pinsky, Dorothea Lasky, Chen Chen, Javier Zamora, and Lynn Melnick, and there will be food on hand from various vendors, art installations, film screenings, and open mic, and lots and lots of readings in a bucolic summer setting.