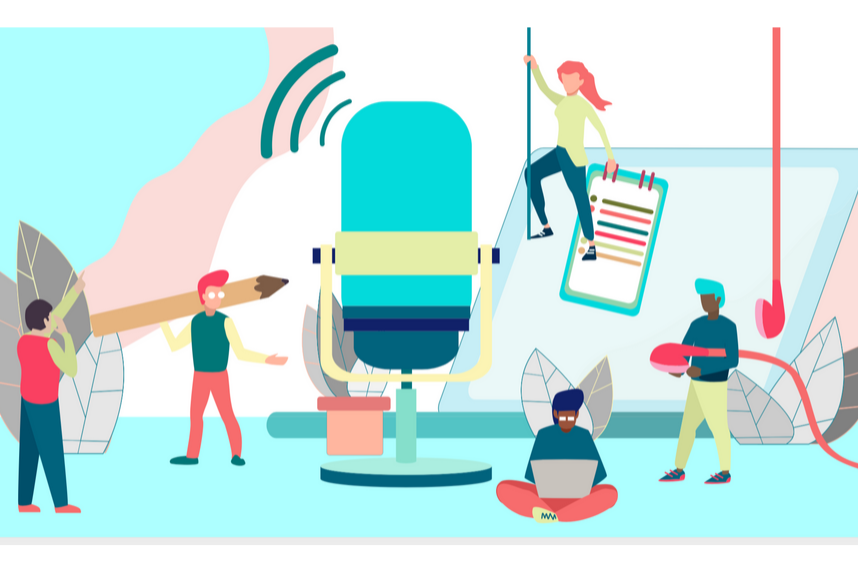 Unless you've been living in an isolation chamber without access to headphones, speakers, or ears, then you're probably aware of the great podcast boom happening around us. There are around 28 million episodes currently available for streaming and 62 million people avidly listening. For many, Serial was the gateway drug which hooked them on the medium, and by "many," I mean the people responsible for its 340 million downloads. 
Everyone and their dog (yes, dog podcasts are also a thing) are now considering making a podcast, myself included, and maybe you, too. On the one hand, the barrier to entry is low: Podcasts are relatively cheap to make and easy to distribute. All you need is a mic and a recording program on your laptop, and, presumably, something to say about pretty much anything (witchcraft, prison life, grief, to name a few currently lined up on my phone). The biggest hurdle is the sheer number of podcasts you must contend with in order to attract listeners. With 660,000 shows now in production, why should anyone download yours? The podcast episodes listed below are a good place to figure that out. Each one provides expert insights, whether you're a novice podcaster or just interested in the art of audio storytelling.
Where better to start than with Ira Glass, the host and executive producer of This American Life and the rightful godfather of podcasting. Even though TAL is a public radio show, its format, its voice, its whole aesthetic arguably kickstarted the podcasting boom as we now know it. And in this podcast, from the team behind Longform—a weekly conversation with a non-fiction writer on how they tell stories—Glass talks about the process of developing and making the show. It's a little slow to get going, but halfway through it picks up and there's some great tips in here, like lowering the pitch of your voice so you sound more relaxed when you read on the radio. It's often said that everyone now sounds like Ira Glass, something they discuss in this interview, too.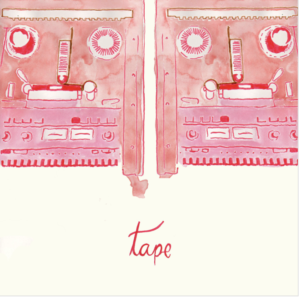 Alex Blumberg, previously a producer for This American Life, went on to co-found Gimlet Media, now one of the biggest podcast production companies in the business, which was recently bought by Spotify for a reported $230 million. In this long interview on Tape—a podcast about people who make radio—Blumberg discusses everything to do with podcasting, though for me it boils down to one quote: "There are no rules. If it works it works." While listening, take breaks to check out the shows referenced in the interview—consider it a primer within primer. As with most of these examples, it was hard to pick just one episode of Tape. Also listen to interviews with Julie Snyder, Ira Glass, Sruthi Pinnamaneni, Audie Cornish, and Lynn Levy, a veritable who's who of podcasting. 
She Podcasts, hosted by Jessica Kupferman and Elsie Escobar, was created to represent women in podcasting. Each episode takes a similar conversational format: they open with a discussion of news from the world of podcasts; focus in on a theme; trade tool tips; and then an update from the world of She Podcasts (they have a live conference and a Facebook community, etc.). This episode is particularly helpful as it features guest Kristen Meinzer, co-host of the By the Book podcast, who recently released her own book, So You Wanna Start A Podcast, to demystify the world of podcasting (add that to your reading list). She celebrates the idea that podcasting is accessible and wants to open up the field to more diverse voices—something this whole podcast is about. There's a lot of chat about Netflix's approach to podcasting to begin with, but skip forward to around the 30-minute mark and Meinzer dives into the key questions you need to answer before you start out in podcasting. 
Rob Rosenthal's HowSound is a masterclass in podcasting and every single episode is worth listening to, some twice. It comes from PRX and Transom, which also happens to offer the best podcasting training in the country. In this episode, Rosenthal gives something like a lecture on scene building in radio storytelling. A scene is a chapter in a story, usually with ambient sound or active tape, intended to transport the listener into the narrative, and they are crucial to successful storytelling. Scene building can be difficult to grasp, but here Rosenthal uses an excellent example to demonstrate the core elements of a scene and how to build one yourself. 
This is certainly the most esoteric on the list, but I found it so mesmerising I wanted to include it. The Third Coast Conference hosts an annual audio festival, curates a podcast library and produces a radio show and two podcasts, one of which features sessions from the conferences, such as this. In this episode, hosts Andrew Leland and Michelle Macklem take you on a sonic adventure through the history of sound, asking what it means for a podcast or radio story to be "innovative" or "experimental." They've sourced a rich sonic seam of cited works, some strange enough that I found myself needing to take a seat to listen fully. It's inspiring stuff for anyone hoping to push the boundaries of the possible in the work they set out to do in audio.
Bonus Listening: Two shows devoted to the craft
I'll mention two other shows which can be listened to in their entirety: The Masterclass Podcast is 14 episodes each one featuring a master of the craft addressing one aspect of the form; and Podcraft, from the Podcast Host, two Scottish men addressing everything you need to know in enormous detail, from launching through to building an audience, with 10 seasons acting as an education in itself.