It takes a while to switch into fall mode, and the mini-heatwaves that keep creeping into our weeks don't help with the transition. But October has arrived whether we're ready or not, with a slew of movies, art openings, TV premieres and books to look forward to. As all-consuming as the impeachment saga may be, and as entertaining as it is to hear foreign leaders come out of the woodwork to share what Trump told them by phone, you have to turn off the firehose at some point and go out and enjoy this embarrassment of cultural riches. What's remarkable about this new art season in New York is how inclusive it feels, with more black and queer artists on stage and in museums than we've seen in, well, maybe ever. At a point when it feels like half the country is looking backward or hiding their heads in the sand, it feels good to be surrounded by artists and curators and writers with the space to lead the way forward. Plus there's just a lot of fun to be had this month in general, as we gear up for Halloween and changing leaves and the calm before the holidays. It's a pretty perfect time to be in New York, and these are 10 ways to make the most of it.
1. The Joker, October 4
Remember when people spotted a jet skier in the East River last summer and swore it was The Joker? It turns out they were right, though it's unclear if it was a stuntman or Joaquin Phoenix himself, who plays the titular role of this film that got an eight-minute standing ovation at the Venice Film Festival. It's hard to believe Batman's nemesis could inspire that much admiration, but it just makes me that much more excited to see what the fuss is about when it comes out on October 4. 
2. Pioneer Works reopening with Jacolby Satterwhite, October 4
"You're at Home," the exhibition that the newly renovated Pioneer Works is opening its fall season with, sounds spectacular in every sense of the word: A futuristic, queer, immersive universe designed by artist Jacolby Satterwhite that incorporates African folklore, pop culture, video games and his mother's music and drawings, too. It turns out this mother-son homage is a hallmark of his computer-animated work, which blends the tactile with the simulated. As part of the experience, you'll also hear Patricia Satterwhite's songs in VR listening stations and see the objects that she dreamed up for the QVC network but were never produced (until now). You can RSVP for the opening reception October 4; it runs through November 24.
3. Slave Play, October 6
A major Broadway production about couples in sex therapy might be compelling in and of itself, but in Slave Play, the couples are interracial and the therapy brings up our past sins of slavery and our present, lingering racism. It's already received glowing reviews from its first run Off Broadway, as well as its share of Internet outrage. I'm excited to see it this weekend, and feel hopeful that this is not going to be one of those Hamilton-esque experiences where a diverse cast plays to a mostly white, mostly affluent audience. The producers have made it a point to make tickets more affordable by releasing ten thousand $39 seats, and while it can be extremely time consuming finding these cheap tickets on the Telecharge site, you will find them if you call (212-239-6200). You just may not want to wait too long. It opens October 6 and runs through January 5, 2020.
4. Motherless Brooklyn, October 11 
I've been re-reading Jonathan Lethem's classic detective novel Motherless Brooklyn in anticipation of its film premiere, and it's been hilarious to revisit the tics of Lionel Essrog, a low-level detective with Tourette's. In the film, the setting has changed from the late 90s to the 50s, and I'm curious to see why producer, writer and director Edward Norton, who also stars as Essrog himself, felt Lethem's story would work better decades earlier. Its New York premiere is at the New York Film Festival October 11 before its wide release November 1.
5. Marika Hackman, October 15
The British singer-songwriter Marika Hackman has evolved musically and lyrically since her 2015 debut, We Slept at Last. Her earlier recordings showcased her introspective and plaintive folk sound in the stylistic vein of fellow musician Laura Marling, but starting with 2017's I'm Not Your Man, Hackman has broadened her sonic palette as indicated on the rocking track "Boyfriend." Now her most recent record, Any Human Friend, blows the door wide open for the musician: a majority of its songs are aggressive and pop-friendly with its fuzzy-sounding electric guitar and crackling synths, representing the most accessible music from Hackman to date. More importantly, the lyrics are frank in their exploration of sexuality and identity, particularly from a queer perspective. (In its review, Pitchfork aptly described the record as "extraordinarily horny.") Tracks like "All Night," "Come Undone" and "Hand Solo" don't intend to shock or titillate but rather celebrate the pleasures of sex either with a partner or self-love. Carnality aside, the music also touches on the end of a relationship as in the case of the electronic-driven "The One" and the ballad "Send My Love," while "Hold On" recalls the subdued introspection of her earlier work. Any Human Friend is Hackman's boldest record to date, and her October 15 show at Brooklyn's Elsewhere should make for both thought-provoking and compelling listening.—David Chiu
6. The Watchmen, October 20
I haven't read the graphic novel series The Watchmen, but it turns out the upcoming HBO adaptation strays so far from the original it's totally ok to be in the dark. The premise seems intact: an alternate universe where costumed crimefighters alter history, but instead of a Cold War-era setting where Watergate never happened and the U.S and Soviet Union are headed toward World War III, the show takes place in the present in Tulsa, Oklahoma, and the superpower struggle is between white supremacists and cops. I have mixed feelings about Lindelof's previous shows—I made it only through the first season of The Leftovers, which to me felt more heavy handed than Tom Perrotta's darkly comic novel, and Lost amounted to a whole lot of nothing by the end. But the trailer look amazing, Regina King is going to be fierce, and when's the last time you saw Don Johnson outside of a speedboat? 
7. MoMA reopening with Betye Saar, October 21
The American art event of the season is the reopening of the Museum of Modern Art, which means you won't be able to enjoy it for months unless you want to brave the crowds to see its new performance space and reconfigured galleries. But you should try to go within the first six. After christening the remodel with a survey of Latin American art and two exhibitions by African-American artists, including 93-year-old L.A. assemblage artist Betye Saar, the curators will rotate art from their collection every six to nine months to ensure that overlooked work from minority, non-European and female artists joins the conversation. Who says institutions can't evolve? 
8. All This Could Be Yours, October 22
I devoured Jami Attenberg's novel The Middlesteins, a novel told in turns by the various members of a Jewish family who all feel the weight of their matriarch, an obese woman who, in Attenberg's hands, is never reduced to a caricature. The author has a sharp sense for complicated family dynamics, so I'm excited that she is back with a new novel about family secrets, All This Could Be Yours, set in her new hometown of New Orleans. She'll be reading from it October 22, the day it comes out, at Books are Magic.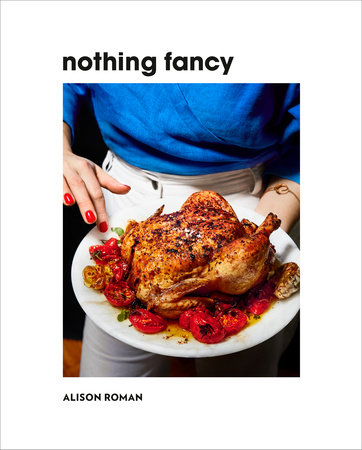 9. Nothing Fancy, October 22
There is no shortage of news to process these days, and the best way to do that, in my mind, is at a dinner party with friends. Food writer and recipe maven Alison Roman's new cookbook, Nothing Fancy, was created with easy gatherings in mind, and it's one of those buzzed-about cookbooks you'll see in a lot of kitchens this fall. I know I'm excited to get some ideas from it. She'll also be at Books are Magic to talk about it on October 23.
10. "Nightfall," October 25 and 26
One of my most memorable nights out last year was the immersive Nightfall event at Green-Wood Cemetery, which brought together some of the city's most creative and quirky arts presenters—Rooftop Films, The Moth, Morbid Anatomy, Pioneer Works and more. The collaborative event took place after dark amidst the gravestones and crypts, with beer and beverages sprinkled throughout the cemetery as you walked from film to concert to performance. Forget haunted houses—this is the ideal way to celebrate the spookiest month of the year. Tickets are $85 and last year they did sell out.