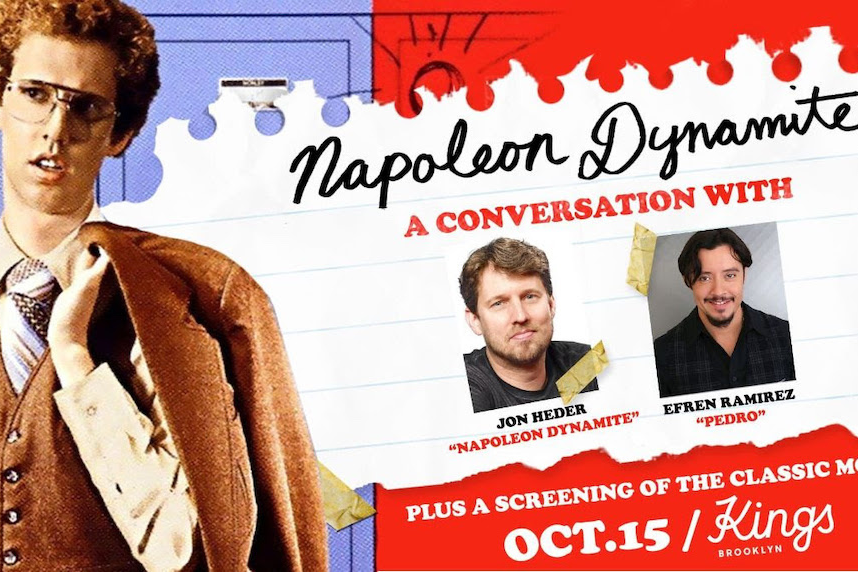 Next week, Kings Theatre is bringing cinema back to the historic film palace with a special screening of Napoleon Dynamite on October 15.
The breakthrough coming-of-age tale of the early aughts, Napoleon Dynamite, comes to Kings with its stars, Jon Heder, who plays the adorably awkward Napoleon, and Efren Ramirez, Napoleon's sidekick, Pedro. Both will stay afterward for a conversation and Q&A, where you can learn all about Heder's original $1000 fee(!) for the role. Tickets are on sale here, with a VIP option that includes a meet & greet and photo opportunity with Jon and Efren, a limited edition Napoleon Dynamite poster signed by the actors, and a premium seat.
The night is a chance to experience a cinematic gem in a setting unlike any other movie theater in NYC. Get tickets for Napoleon Dynamite October 15 here.