View this post on Instagram

Plastic waste and pollution have become a global crisis: By 2050, there will be more plastic in the ocean than fish. Hopefully, even if you were holding out, scary statistics coupled with celebrity climate strikers have inspired you to start making some changes toward a zero-waste lifestyle. Essentially this means not accumulating any waste that will be sent to a landfill by refraining, say, from single-use plastic bags, packaging, takeout containers, straws and paper towels, and eating only at restaurants that use non-disposable dishes and flatware and compost their food scraps.
It might seem overwhelming, but there are small steps to get you there. When I once tried going completely zero waste for a week, I spoke with Bea Johnson, the author of Zero Waste Home: The Ultimate Guide to Simplifying Your Life by Reducing Your Waste. More than buying a whole crop of new gadgets like steel straws, she explained, dipping your toe into zero waste is about adjusting your lifestyle. Sit down for an actual cup of coffee, instead of taking it to go. It doesn't have to be hard work. Brooklyn has a ton of convenient resources for those of us looking to downsize our waste footprint. From local wine bars to package-free stores to workshops, zero waste is within your reach.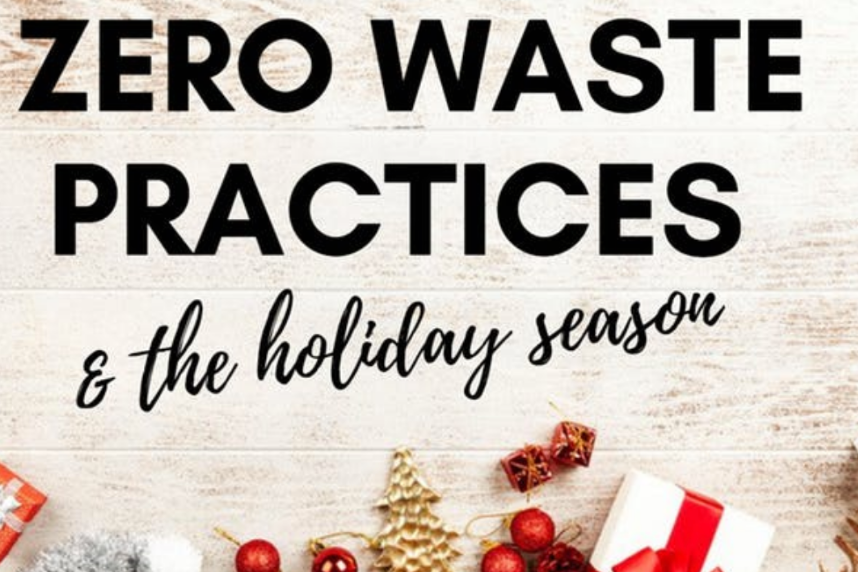 Workshops
Taking steps towards a zero-waste lifestyle may seem impossible at the start, and if you need someone to guide you through it, there are workshops that could help. On November 11th, join Clean Bushwick Initiative for a special evening with Zero Waste NYC on Everything You've Ever Wanted to Know About Starting & Advancing a More Sustainable Lifestyle. This workshop is perfect for getting the basics or for advanced ideas for the sustainability journey. Topics of the night include recycling 101, small steps you can do at home, eco-conscious fashion habits, composting in NYC, and transforming waste streams. November 11, 6-8:30 pm, Starr Bar, 214 Starr St., Bushwick. Free. 
Zero Waste NYC, in partnership with The Foundation for New York's Strongest, has developed a monthly (or bi-monthly depending on the time of year) workshop series focused on different aspects of zero waste living. "A Deep Dive Into Food" looked at the food waste problem, what to eat to lower your impact on the environment, buying local, composting, food packaging, eating out, and recipes using food scraps. The next workshop is planned for December 5th on Zero Waste Practices & The Holiday Season. It's perfect for those overwhelmed with the environmental responsibilities and the stress of the holidays. December 5, 6:30-8:30 pm, Commons Cafe, 388 Atlantic Avenue, Boerum Hill. Tickets: $15.
View this post on Instagram
Shopping
Precycle
"Precycle was born out of an idea to facilitate to and to support customers who want to shop zero waste and reduce their negative environmental impact," says Katerina Bogatireva, the owner of Precycle. The store wants to address the problem of plastic pollution by reducing packaging and food waste. It sells package-free bulk food, produce and home goods to discerning customers in a hybrid concept that is like a mixture of a farmers market and a bulk-food store. Customers can bring their own containers to shop. "There has been a lot of interest in a more eco-friendly way of shopping. We find that many of our customers make a trip from many parts of the city to shop waste-free." Precycle, 321 Starr St., Bushwick.
View this post on Instagram

Package Free Store
According to the Package Free Store, 91% of plastic is not recycled. The store has made its mission "to make the world less trashy" but also make it easy for customers to shop for all the accouterments needed to dive into their zero-waste lifestyle. Here's a selection of options: A Kleen Kanteen water bottle, cotton mesh produce bags, a wooden container for your reusable facial rounds, menstrual cups, and even a washable bamboo fleece duster to replace your Swiffer Duster. Want to dive right in? You can buy a Zero Waste Starter Pack ranging from Basics ($59) to The Works ($159) that includes a water bottle, insulated mug, bamboo utensils, stainless steel straw, produce bags, stainless steel containers, bamboo toothbrush, and beeswax wrap variety pack. Plus all of these items are beautiful and will make your kitchen look like a Pinterest board. Package Free Store, 137 Grand St., Williamsburg.
View this post on Instagram
If you love the convenience of Fresh Direct, Amazon Marketplace, InstaCart or any other grocery delivery service, but you can't stomach all the packaging, then The Wally Shop may be your go-to alternative. It's the first zero-waste grocery delivery service, and it uses only reuseable, eco-friendly packaging which is then collected for reuse, and your deposits. This includes mesh bags, jars, and totes. They source from small shops and farmers markets for ethically-sourced goods. Then all the shopping and deliveries are even done via e-bikes. There are no markups but you do pay a delivery fee and service fee (which is no different than most delivery services) and a packaging deposit that is returned to you when you give it back. thewallyshop.co
View this post on Instagram
Food and Wine
Rhodora Wine Bar
In May 2019, I wrote about The New York Food Waste Fair, an expo that educates residents and businesses about waste. I was shocked to discover that New York throws out over a million tons of food waste annually, and over 650,000 tons of that comes from restaurants. On top of that, think of how much plastic is wasted on vendor delivery to the restaurants and food delivery to the customers. The owners of Rhodora Wine Bar (formerly of Mettā) are aiming to show that it's possible to change the model with the first zero-waste natural wine bar which opened this fall. The wine at the wine bar is all-natural (no herbicides, pesticides, chemical fertilizers, sulfites), the vendors they chose to work with are vetted for their ability to deliver using plastic-free packaging, and they are working to offset the carbon footprint of the business. In addition, they've eliminated paper receipts, trash bins (including from bathrooms), and paper napkins. Rhodora Wine Bar, 197 Adelphi St., Fort Greene.
View this post on Instagram

Planted Community Cafe & Market
The owner of Area Yoga has expanded her real estate with a vegan cafe in Carroll Gardens. The cafe is complete with a Kombucha Bar, tiny plant store and all the salads and avo toast your stomach can handle. Additionally, this expansion now includes Brooklyn's first zero-waste Vegan Market and CBD Dispensary, which opened at the end of September. What does this look like? A bulk food pantry with jars full of herbs and spices and everything nice: beans, peas, coconut sugar, pumpkin seeds, turmeric, dried apricot, witch hazel, chocolate chips, and so much more. Bring your own containers and fill 'em up (or purchase some reusable containers at the store). Planted, 333 Smith Street, Carroll Gardens