After a March that felt as long as the rest of my life combined, April went by in about 20 minutes tops, and now here we are in May, which is in normal times an excellent month to live in New York City. If this weren't 2020, I'd be cheering about Smorgasburg moving back outside, Celebrate Brooklyn starting up again, and the Memorial Day concert at Green-Wood Cemetery. This particular May, of course, none of those things are happening, and even with the good news that COVID infections and the death toll continue to decrease in the city, it's starting to really sink in that none of those familiar trappings of our communal calendar will be returning anytime soon.
In the beginning of the crisis, I had to limit my exposure to news about people dying of this awful disease because it was filling me with despair and hopelessness. Now, nearly two months into lockdown, I'm finding myself flipping past headlines about how New York City as we know it is gone forever for the same reason. For the record, I choose to be a little more optimistic in that regard than some, but it's obviously going to be a while before we're all taking crowded rush hour subways to pack into The Bell House for 8pm comedy shows like I did on March 5.
Until we have a better idea of what the future holds, the city's many diverse venues and the performers and artists whose work is showcased in them will continue to adjust and adapt to the new reality, as will we, the consumers. What's certain is that everyone is going to need to pitch in to ensure that the cultural infrastructure that defines our hometown can return to some version of its former glory. For now though, it's all about online events and streaming services, and at least we have those because without them this lockdown life would be impossibly dull and cheerless. Below, I've listed some of the premieres and virtual happenings in the month ahead that stood out to me as particularly worthwhile, and I hope some of them resonate with you too. I'm holding out for the day when we can be together again live and in person again at a concert, play, reading, art exhibit, or movie screening, but for the time being, let's all just keep on keeping on.
1. Normal People
, streaming now
This Hulu series based on Sally Rooney's captivating novel of the same name was technically released in April (last Wednesday to be exact), but it's so eminently watchable and such a delightful and worthwhile tonic during these gloomy times that it deserves top billing this month in my book. My quarantine household was so taken by this gorgeously-filmed exaltation of a particularly intense and enduring first love that we devoured all twelve episodes over two nights, and even the awkwardness of watching the frequent and extremely graphic sex scenes as a multigenerational, familial crew didn't damper our enthusiasm in the slightest. If you've read Normal People but somehow missed all the adoring online reviews of the show, you might be skeptical that the small screen could do justice to Marianne and Connell's characters or their fervent passion for one another, which somehow manages to sidestep cheesiness or tawdriness throughout. Never fear, friends, this is pretty much a perfectly executed television adaptation, and the casting—particularly of newcomer Paul Mescal as Connell—is superb.
2
. My Brilliant Friend
finale watch party
, May 4
I've never been exactly shy about my borderline obsession with the Neapolitan Novels by Elena Ferrante, either in Brooklyn Based or in conversations I've had with friends, coworkers, family members, bookshop cashiers, or random people on the Q train in the years since I read all four volumes in a manic frenzy when I was unemployed during the summer of 2015. I once swiped left on a Brooklyn man whose profile said that he's looking for a "Lenu on the streets and a Lila in the sheets" (a reference to the saga's two main characters), even after a friend told me she had already gone on a date with him on the basis of that line alone and he was kind of a jerk in real life. But I digress. I can honestly say that I love My Brilliant Friend, the television adaptation of Ferrante's story about two lifelong friends who share a poor and violent upbringing in Naples, as much as I loved the books. It's subtitled, with an Italian cast that is unknown to American viewers and—as in the novels—the action is uncommonly slow-paced and subtle, so I get that it's not going to be everyone's thing. I've managed, however, to get one of my new pandemic roommates totally hooked on the show's second season, which we faithfully watch on HBO every Monday night, although I suppose it didn't hurt that she spent a year living in Italy in the 60s and happens to also be my mother. Tonight is the season finale, and publisher Europa Editions is hosting a Dinner Book Club and Watch Party over Zoom in collaboration with the Brooklyn Public Library, Girls Write Now, and some other people who I'd love to hear from, like Ferrante's longtime translator, Ann Goldstein. 
3. MoMA courses online

Starting today, MoMA is opening up its online course materials on topics like Modern Art & Ideas or Fashion as Design to the general public for free. Unlike some other virtual museum tours and events I've seen, these classes, like Modern Art & Ideas, are for serious learners, and consist of multiple sessions totaling several hours of lectures and artist interviews that you can complete at your own pace. I've certainly established that I'm not going to make my way through Shakespeare's entire literary canon during the quarantine, as I can hardly concentrate long enough to get through an episode of The Great British Baking Show, but I'd love to come out of this experience having learned something useful, and for whatever reason, art history feels like something I could really get into at the moment. At the very least, maybe I'll finally get to (virtually) experience the renovated MoMA, which I put off all fall for reasons I can't remember but probably amount to laziness and for which I'm now kicking myself.
4.
Telescope
, streaming on Stitcher
I very much enjoyed Dear Franklin Jones, Jonathan Hirsch's compelling podcast about the cult that his parents raised him in and his search for answers from them and the other members when he became an adult. When I saw that Hirsch's latest project is a This American Life-style collection of stories about how individuals are coping with the pandemic and the resultant shutdown called Telescope, I knew I'd want to give it a listen. The episodes are short and sweet and focus on unique perspectives about the COVID-crisis from brothers who are both sober, a homeless man, the former "Jon Stewart of the Middle East," and a couple who got married on Animal Crossing, just to name a few. 
5. Play at Home, anytime
Last week, I got an email from St. Ann's Warehouse explaining how I can get the tickets I bought months ago to see The Jungle there this Spring refunded and it was a big downer. One of my favorite things about living in NYC is the vast array of opportunities to see incredible stage productions at all times, and I hate to think of all the theaters, set designers, stagehands, usher, actors, and crew whose livelihoods have been devastated by the shutdown. In the meantime though, a handful of theaters, including the Public, have commissioned a select group of playwrights to produce new work that is intended to be read and performed by you, with your friends or family, as part of a project called Play at Home. You can download the scripts of these short plays, which are about 10-15 minutes long each, and grab some castmates, either at your home or virtually, to read with you. Is stumbling through your lines over a buffering Zoom connection the same as seeing Hamilton on Broadway? Hell no, but it sounds like more fun and a better way to connect with people than a lot of other "socializing while social distancing" options I've read about, and it's a way to help support struggling playwrights whose lives have been upended by the current circumstances. 
6. Online cooking classes
Chef and cookbook author Ronna Welsh of Purple Kale Kitchenworks, who wrote one of our favorite cookbooks from last year, is an expert at coming up with delicious meals that avoid food waste, a trick that seems especially useful now, when grocery delivery slots are nonexistent and no one wants to make an unnecessary trip to the market. On May 7, she's hosting a free streaming cooking class called Recharge the Recipe, which will teach you an "ingredient-first strategy" that ensures that you can get several new, original meals out of your initial batch of ingredients. Similarly, on May 10, MOFAD and Gastro Obscura are teaming up to host Charlotte Druckman, the author of Kitchen Remix, for a discussion about how to use staple ingredients in new and creative ways. Alternatively, you can just go it on your own and make "The Big Lasagna" that Samin Nosrat wrote about in the New York Times last week—I've been dying to do it and plan to carve out a few hours this week. 
7. The Lovebirds,
May 22
If you liked The Big Sick, you should mark May 22 on your calendar as the day that The Lovebirds, the latest team effort from director Michael Showalter and Kumail Nanjiani, premieres on Netflix after its theatrical release got canceled due to the pandemic. The film stars Nanjiani and Issa Rae as a couple on the outs who suddenly find themselves entangled in a murder mystery. It sounds fun and quirky and just the sort of activity that could take the edge off reading another article about how we're still a year out from a viable vaccine.
8. Rodham
, May 22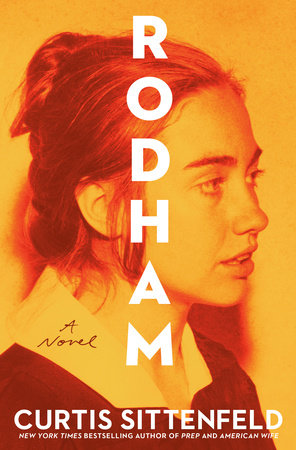 Curtis Sittenfeld's long-anticipated novel about what Hillary Clinton's life might have looked like if she'd turned down Bill's marriage proposal and left Arkansas to blaze her own path is set to be released on May 22. Is it OK to write a fictional story about a real person who is still alive and very much in the public eye? Is the world prepared for more Monday-morning quarterbacking of Hillary Clinton's life and the choices she's made? Is this all just too soon and too painful while Clinton's wildly inferior opponent in the 2016 presidential race is posing a very real existential threat to the country right now? I don't know the answers to any of these questions, but I'd bet that Rodham will be a fascinating thought experiment that will get people talking—and at the very least, in Sittenfeld's capable hands, we know it will be well-written. 
9. Douglas
, May 26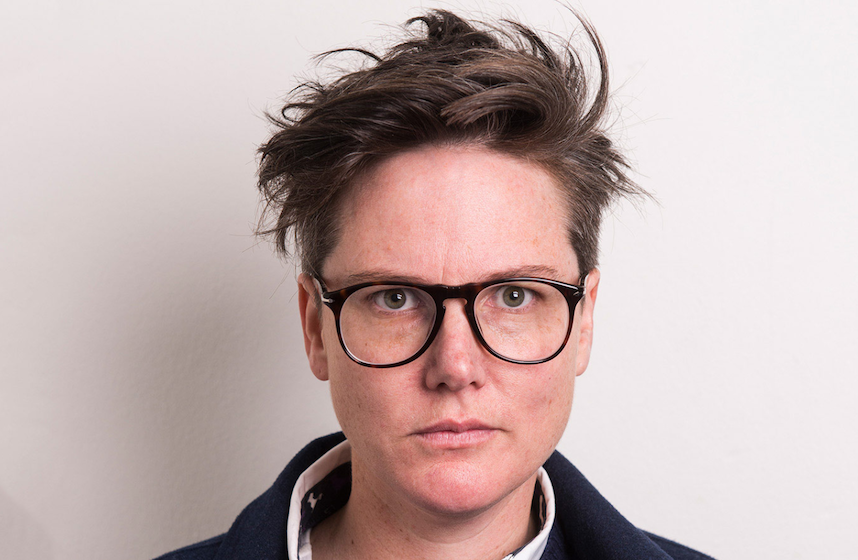 On May 26, Hannah Gadsby's long-awaited follow up to Nanette, the overnight sensation comedy special that earned her worldwide fame, debuts on Netflix. In Douglas, Gadsby returns with her unique perspective—she is a Tasmanian, lesbian, autistic, female comedian with a tendency to detour into academic discussions of art history—and the same rare amalgam of anger and trauma and feminism and clever jokes that made Nanette so powerful and also pissed so many people off. It seems like a lifetime ago that I saw Douglas performed live as part of its NYC run last summer, but I remember that the atmosphere in the theater was electric and we laughed long and hard, so I'm looking forward to seeing it again now that laughter is a commodity that's tougher to come by.