There's no doubt that this pandemic has been hard on small businesses. With a slow and botched rollout of the small business government loans, mass unemployment stats and high numbers of sick New Yorkers, it's hard to imagine the landscape we'll be opening back up to. What will the new normal look like? Will our favorite restaurants and shops still be there in a month? How will they be different? (Magnolia Bakery, for instance, has announced they'll be sanitizing in-store customers with far-ultraviolet light.) 
We decided to take a neighborhood temperature check and touched base with the same businesses we recommended last year in our 10 Hours in… Greenpoint story to find out how they are managing and how devoted customers can show support until we're on the other side of this thing. 
With quick pivots and much creativity, the restaurant and shop owners we spoke to have been keeping afloat with ideas like takeout, new merchandise, chefs dinners, curbside pick up and sidewalk sales. This is Brooklyn ingenuity on display. While behemoths like JCPenney, J Crew and Neiman Marcus have declared bankruptcy, these neighborhood spots have been kept afloat by their actual neighborhoods, proving that small businesses are essential businesses and the building blocks of our communities.
The Springs, Diane Foley
"Once we closed in mid-March, we used the time to clean and organize the entire space. We had a lot of projects that we'd put off that suddenly got all sorts of attention. And, of course, we strategized about what we needed to do to optimize the business' prospect of re-opening and surviving the pandemic. At the beginning of May, we re-opened with to-go service only which is working out pretty well. We'll continue to-go service until the city and state allow us to have on-site customers. We have a massive outdoor space that we hope to use this summer, though we'll be reconfiguring seating to adhere to any social distancing requirements and obviously loading up on masks, gloves and hand sanitizer. I've got my fingers crossed that the city will also come up with an outdoor seating plan via sidewalk cafes or street closures that will also allow us to serve more customers." What's the best way for people to support your business now? "Stop by for one of our delicious slushies or cocktails! We're open daily (weather permitting) from 2p-8p. And we have The Springs t-shirts for sale if you're looking to perk up your summer wardrobe." The Springs, 224 Franklin St. Greenpoint.
Paulie Gee's, Paulie Gee
"We had to close our woodfired location because that pizza doesn't travel well at all. We are keeping our heads above water by offering pick up and delivery as well as merchandise out of our slice shop." What are you planning on doing over the next few weeks? "Continue to offer pick up and delivery as well as our merchandise at the slice shop."  Paulie Gee's Slice Shop, 110 Franklin St., Greenpoint.
Glasserie, Sara Conklin
"Glasserie never closed down. The team has been stoic and worked super hard to keep the operation going. The day after restaurants were mandated to close, we quickly built a website to handle delivery and pick up. This is all fulfilled by our own staff and we now receive about 95% of our orders this way, circumventing the high fees that delivery services charge. We have an extensive list of wines, spirits, cocktails, beer and basic grocery items in addition to our prepared food menu, even toilet paper & latex gloves! To keep our regulars coming back we've been offering weekend dinners for 2 which are revealed Friday evenings. These always run out and have been a way for Chef to have some fun in the midst of this frightening time (and no days off!). We just recently opened up our windows and sell grab & go cocktails and glasses of wine to take away.  The Newtown Barge park is on our street, it opened in the spring and lots of folks walk by and grab a beverage on their way there. This is obviously a very difficult time for everyone; restaurants' margins are so small that we don't really have room for unplanned pandemics. LIC, Williamsburg & Greenpoint have been very supportive of Glasserie and all we can do is say thank you. We need the support to get through it and also when we are on the other side of it! The ripples of these months will be felt for a while. Although there have been many attempts at assistance through grants, loans and such, none of these are the perfect fit for our industry. We plan to keep rolling with the punches and hopefully, we will make it to the end of this crazy tunnel!" Glasserie, 95 Commercial St., Greenpoint.
Getaway Bar, Sam Thonis
"We are currently open at 7:30 am-noon every day as a coffee window and general store for alcohol-free goods (Intelligentsia beans, pour over supplies, Seedlip, Three Spirit, Som shrubs, alcohol-free beer and wine). We will be selling pastries from Bien Cuit beginning later this week. We'll continue serving our coffee shop menu and introduce other beverages (thinking super fresh thirst-quenchers for hot days ahead). Eventually, we also plan to sell a small, curated selection of books and home goods. As the shutdown gradually eases, we will begin bringing back bar nights for special occasions and private events." What's the best way for people to support your business now? "Come say hey and get your caffeine fix!" Getaway, 158 Greene St., Greenpoint.
Greenery Unlimited, Rebecca Bullene
"We are offering contact-less plant delivery Wed.-Sat. from our online shop greeneryunlimited.co. We'll continue delivery and are working on setting up a sidewalk sale on May 30-31st so our community can safely buy organic edible plants, indoor plants, and soil and pots to bring more green to their homes! We'll be posting details about the sidewalk sale on Instagram @greeneryunlimited and emailing folks on our mailing list. We'll also be rolling out curbside pick up in the next few weeks." Greenery, 91 West St., Greenpoint.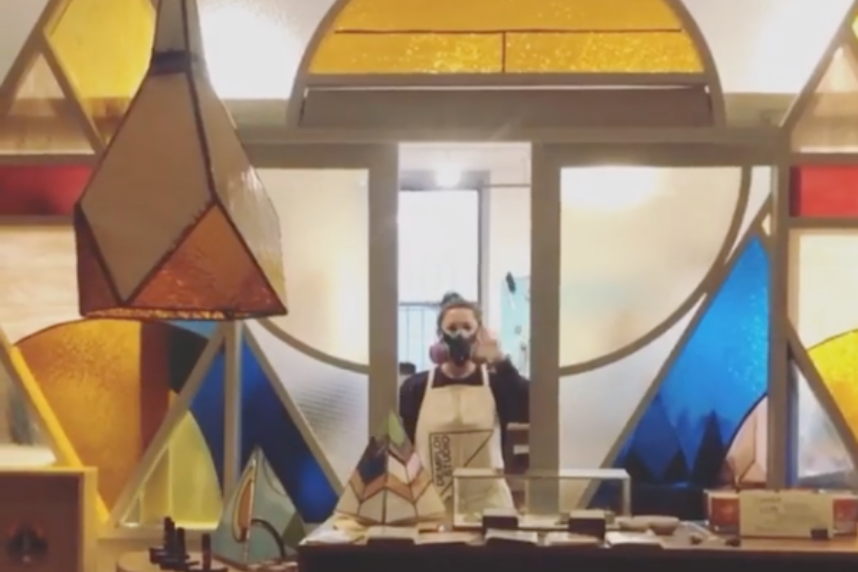 FOA, Flannery Cronin
"Like everyone, we are stuck in the wait-and-see holding pattern. We were lucky to get some funding (the PPP didn't really pan out for us, but we did get the EIDL and another small grant from a local non-profit). We also got picked up by West Elm Local just before all the craziness hit. So we have had a trickle of orders coming in, which has been a lifesaver. So in the meantime, we are focusing all of our efforts toward online sales. Since New York on Pause just got extended a few more weeks we are just trying to maintain these online orders, and keep our work environment as safe as possible. Currently we have a small bare-bones crew who alternate days in the shop." What's the best way for people to support your business now? "Shop online! www.friend-of-all.com." FOA, 89 Freeman St. Greenpoint
Ovenly, Agatha Kulaga
"After temporarily shutting down on March 16 due to COVID-19, we are finally back to baking! We are being incredibly careful and intentional with how we resume our operations and are doing so in a slow and steady way to ensure that our business is able to survive these uncertain times. As we bring back our team in phases, the safety of our staff and our customers is our highest priority. We have revamped our entire operations and created new safety protocols that are specific to each Ovenly location. It is definitely a learning process and requires a lot of flexibility and patience on everyone's part, but we are so grateful to be bringing back small moments of (much-needed) joy to our communities! We've re-opened our Greenpoint and Williamsburg bakeshops and have resumed national shipping and local delivery through Caviar. We are also doing a pre-order pop up at our Park Slope location on 5/30 from 10 am- 2 pm and hope to re-open that location in early June. The grand opening of our newest bakeshop in the Jet Blue Terminal 5 at JFK airport was scheduled for April 21 and was obviously paused due to travel restrictions. That project is now on hold, but we hope that we will be able to finally open there in the coming months. In the meantime, we will also be resuming pre-orders for pick and delivery in the coming weeks so we can get more treats to more people! Come out and visit one of our bakeshops or schedule a delivery to treat yourself or a loved up if you are local to NYC! If you are craving a Blackout Cake (or peanut butter cookies, or our gluten-free pistachio cardamom bread) but can't get to us, place an order for shipping through Goldbelly. In the meantime, folks can bake with us at home from the Ovenly cookbook (stay tuned for a re-issue with new recipes in 2021) and follow us on Instagram at @ovenly for regular updates on all things sweet!" Ovenly, 154 Franklin St., Greenpoint.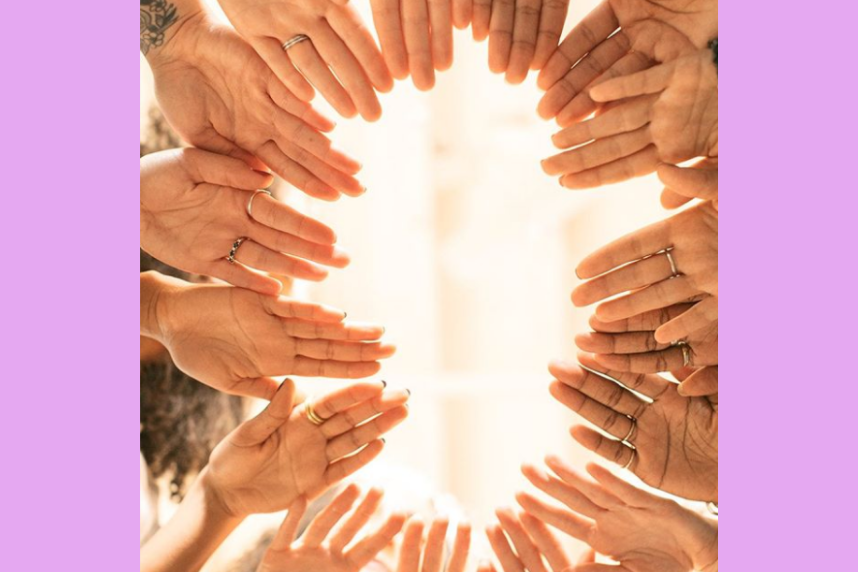 Maha Rose, Lisa Levine
"We've moved as much of our programming as possible online. Many of our workshops, classes and sessions work remotely. Some things, sadly, like massage can't be experienced virtually. We've also uploaded most of our retail shop inventory to our online shop. We are planning on staying virtual for at least a few more weeks to a month or longer. Then, in terms of reopening, most likely the retail shop will open first, followed by private sessions, with thorough sanitary measures taken to protect everyone, and then the last thing to reopen will be live classes and workshops once it's deemed safe. People can join our online events, book an online session or buy a care package online." Maha Rose, 97 Green St. Greenpoint.
Word Bookstore, Davi Marra 
"Since the quarantine began we have been receiving and processing web and phone orders at an exponentially higher volume than we were before. It's awesome—our communities have really shown up for us with an overwhelming amount of love and support. It's enabled us to keep our staff paid and busy. We're still nowhere near pre-COVID sales but we are optimistic that with the continued support of our friends and neighbors we will emerge intact on the other side of this." What are you planning on doing over the next few weeks? "We've got a close eye on what doctors, scientists and elected officials are advising and doing what's best for our staff and customers. For now, we'll continue to remain closed to browsing and busily fulfilling orders from inside our stores (and some of us from home). We're offering contactless curbside pickup during the week, 12 pm to 5 pm, for people who want to grab books while out on their sanity walks. And we're shipping books all over the country (and world!) to those who want to support us from afar. We're also beginning a campaign called WORD Association, where we've partnered with brilliant writers and the aid organizations they've chosen to benefit when you purchase their books." What's the best way for people to support your business now? "Buy a gift card. Pre-order a book. Or just shop for something now on our website. We've got lists of recommendations, puzzles, stationery, WORD merch, a little of everything! Now is the time when even the smallest purchase makes a huge difference. Neighborhood bookselling has never needed its neighborhoods more than now. And if you shop local you are making a direct investment in the lives and livelihoods of your neighbors and friends. We're so lucky to be woven into the cultural and commercial fabrics of our communities and we want to continue to be of service to our wonderful customers for many more years to come." Word, 126 Franklin Ave., Greenpoint.
Champion Coffee, Talitha Whidbee
"We are trying to stay positive and remind our staff that as long as we stay positive we will overcome anything, we are New Yorkers!" said Champion Coffee owner Talitha Whidbee. The coffee shop is open daily 8am-3pm, and over the next few weeks, they plan to add more take-home items including cold brew packages and granola. The best way to support the store right now, says Whidbee, is to order tins of coffee and espresso online, "so we can all stay physically distant a little longer." Champion Coffee, 1107 Manhattan Avenue, Greenpoint