Summer is a good time to mark things off your bucket list. And this summer, with concerts and festivals canceled, record unemployment, and many work from home mandates extended until the fall, there is more time than ever to do the things you've been meaning to do—like learn a new skill. Many of us are learning about activism, defunding the police, and social justice right now, and on the horizon are actions for an election year. There is so much work to do, but as activist and poet Audre Lorde said, "Caring for myself is not self-indulgence, it is self-preservation, and that is an act of political warfare." Focusing on learning something new might help you to decompress and relax, so you can sustain your stamina for revolution.
Learn to Meditate
Between the pandemic and the protests, there are more reasons than ever to learn to stay grounded. To balance out all of the rage you feel, learning to meditate now is more important than ever, as its benefits include finding creative solutions, replenishing your energy, and strengthening positivity. Support wellness practitioners of color by taking virtual classes from a center like HealHaus, which has a few different virtual meditation options, including Gratitude Meditation, Ground + Calm Meditation, Alchemy Meditation, Immunity Meditation, and more, at $10/class or $30/ month, or Minka, which offers a $30/month membership that gives you access to online classes like Meditation for Difficult Times, Reiki and Meditation, and Movement and Meditation. 
Learn to Forage
Taking a walk with Liz Neves through Prospect Park means seeing the greenspace with different eyes. Last year, I attended one of her Healing Plant Walks and learned more than I could ever use about medicinal plants in the wild. Now Neves is passing her knowledge down in a reference book, Northeast Medicinal Plants: Identify, Harvest and Use 111 Wild Herbs for Health and Wellness that will teach you how to safely and ethically forage plants to make teas, tinctures, and medicinal salves. Not only will this be a good thing to study over the summer, but it will be an invaluable book to have in your home library.
Learn to Dance
If you've been too scared to make moves at an in-person dance class, follow the routines of choreographer superstar, Ryan Heffington, at home. You don't need anything but a bit of space to move around and a passion to feel the beat. Soon you'll be doing the "Nancy Pelosi wave", the "showgirl", "making rainbows" with the help of any props or wigs that you have at home. This slim man with the big mustache will keep you moving with humor, a firm voice, and cathartic movements. The donation-based classes are on Instagram, and are currently being donated to Black Lives Matter.
Learn to Birdwatch 
Without all of the noise pollution in the city, the bird song is louder. Get in touch with nature this summer by exploring the art of birdwatching. Prospect Park has over 200 different species of bird, and with the Audubon Society's Bird Guide app, you can track them all. It's free and built for all experience levels. Identify birds by shape, color, habitat, song, and find out which birds have been already spotted where you are. It's a good way to learn more about something in our surroundings. When the pandemic is over, if you are still interested, you'll be ready for a Seasonal Bird Walk with Brooklyn Bird Club. 
Learn to Read Auras
If you've always wondered what an aura was, Auras: The Anatomy of an Aura is for you. In full disclosure, this book was written by my sister-in-law, Eliza Swann, but I'm not biased when I say that this is the perfect starting book for learning the science and mysticism behind aura reading. With techniques to practice reading and healing the human aura, this is a good step on a journey to self-care and world preservation.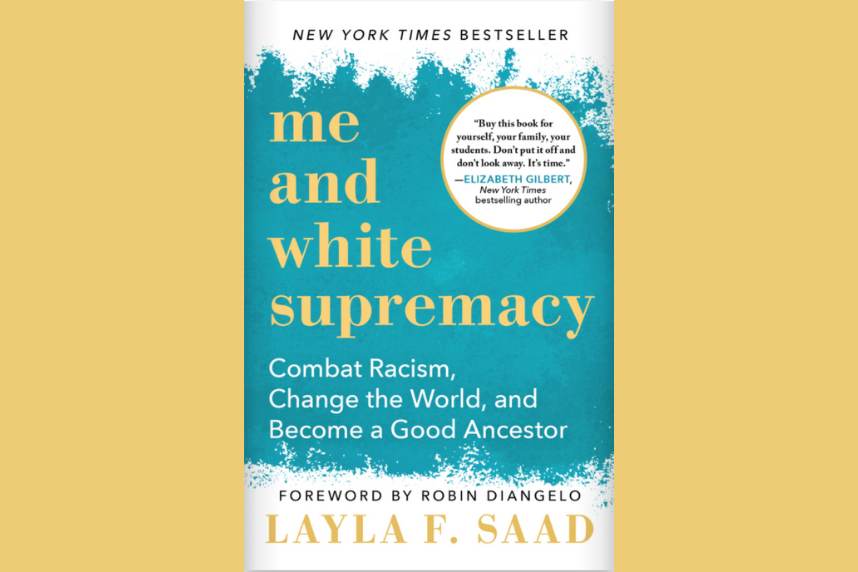 Learn to Unpack Bias
This could be the summer of looking inward. Maybe, if you are white, you'd like to devote some time to unpacking biases and dismantling the privilege within yourself. Me and White Supremacy: Combat Racism, Change the World, and Become a Good Ancestor by Layla F. Saad is a 28-day workbook that can be done alone or with groups. Maybe over a weekly Zoom Happy Hour? Instead of just reading and intellectualizing anti-racist beliefs, this is a way to put it all into action. Saad gives a journal prompt and exercises to lead readers step-by-step through the process.
Learn a Language
Since you won't be traveling abroad this summer, maybe you'd like to spend the time immersing yourself in a new language? Do you dream of speaking Spanish, French, or Latin? What about Hebrew, Navajo, Korean? Or High Valyrian or Klingon? DuoLingo makes learning a language fun, like a game with points and rewards each time you play. It's completely free if you watch ads, or you can pay for the ad-free version. I'm not sure if this works for perfect fluency, but it is fun and can help with the basics.
Learn About Art
Maybe you'd like to take this time to learn more about contemporary art so that when the museums and galleries open, you'll be prepped. MoMA is holding a series of free online classes including the beginner-friendly What Is Contemporary Art? With about eleven hours of content, this class will fill your time and your brain, but with flexible deadlines, you can move at your own pace. There are videos, readings, quizzes, and even office hours with the teachers. What are you waiting for? Let art be another tool in your activist toolbelt.
Learn to Play Guitar 
Maybe you are having a hard time expressing yourself, and would rather do it with song. Learning to play the guitar seems to be on everyone's bucket list right now, and there are tons of apps to help you do it. Guitar Tab is good for beginners and links to tons of other videos and tutorials. You'll learn to read song tablature while jamming out to some of your favorites. With over 800,000 songs to choose from, you'll find something you want to play.