Is it really almost August? Seems like just yesterday we were in the familiar time and budget crunch of Armory Week, debating the merits of the old-guard vs. newer and edgier selections from gallerists and curators, cramming in close to collectors, creators, and persistent Instagram documentarians. Do you remember elevators when everyone's arms intermingled, because it was closing time, and museum security takes that seriously? Sigh…
We've had a whole quarter to ponder solitude, PPE, social justice, nationalism, the carceral state, and the perpetual motion of time. Below is a small selection of current art shows to see at home or in-person, still mostly in the virtual world, because we haven't quite made it over the hump yet into phase…I've lost count. 
This show is what happens when 80 artists are asked upon lockdown to define the essential. Find cheekily functional pieces like Thaddeus Wolfe's Lily, inspired by nature and the call of it, Rose Nestler's Booby Pack with Hygiene Hand, which contrasts the functionality of the ancient carrier bag (by way of fanny booby-pack), with the pandemic-era targeted tool, the touch-free key, alongside Corey Presha's Cold Civil War, a critique of white supremacist capitalism bottled up in the South's rejection of "New Coke."Also deemed essential by Fisher Parrish and the contributing artists: 20% of all proceeds are set for donation to the NAACP Legal Defense Fund (Nestler's piece also gives 25% of sale to the Marsha P. Johnson Institute), which should serve as further encouragement to expand your art collection and add intrigue to your WFH zoom backgrounds.
Weeklong exhibitions online through The Luminary, rotating Tuesday evening of each week.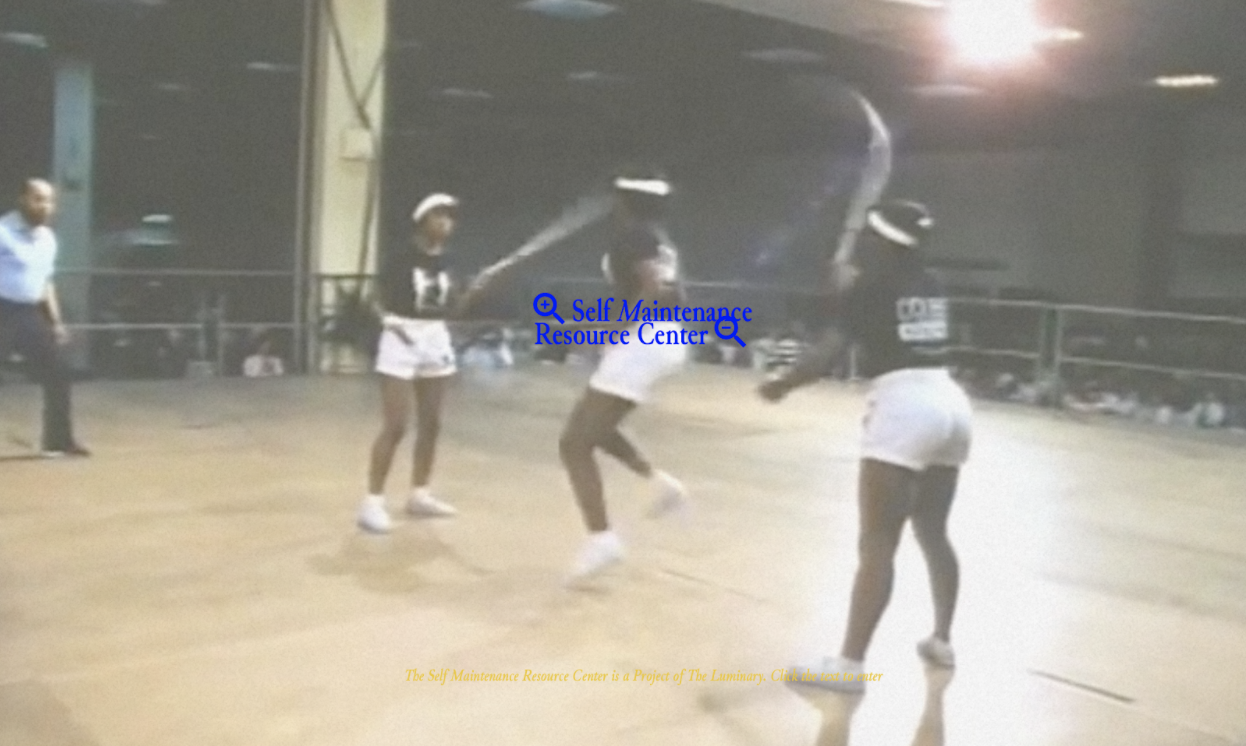 As a response to and respite from our current state of distanced living, The Luminary is spending 20 weeks presenting an "anti-algorithmic" space for artists to share their perspectives, practices, distractions, and inspirations as they work in and through this pandemic. In the current week's cycle, which ends this Tuesday evening, multidisciplinary artist Azikiwe Mohammed (whose current show A Place to Sit with Magnolias, is up through August 30 in Newburgh, NY at the Elijah Wheat Showroom) shares nostalgic views of the East Village; reminds us of the racism in the Warner Brothers back catalog; shines a light on unsung artists; and circles back to a video playlist from 2001, another tough NY year, cause we're gonna be alright, right? You can also find Your Boy Black Helmet (the artist's DJ identity) every Wednesday from 3-5pm on WFMU's Give the Drummer Radio. Remember, each episode at the Resource Center cycles through and is replaced on Tuesday evenings with a different artist, and the series isn't even half over, giving us all a place to escape the force-feed of trending topics. 
Karma Gallery, 188 & 172 East 2nd Street, East Village, July 30-September 13
After almost half a year physically separated from the arts institutions synonymous with life in New York, Karma is reopening its doors (albeit a handful of visitors at a time) for the group show, (Nothing but) Flowers. While the gallery has remained tight-lipped about details, visitors can expect an explosive and joyful display of flora as presented by nearly five dozen leading artists, many of whom have created work specific to the exhibit. Pieces from Ann Craven (also currently on view in their online Viewing Room), will hang alongside Matthew Wong, Henni Alftan, Dike Blair, Nicolas Party, Woody De Othello, and Jonas Wood, offering up an oasis of languid gardens of canvas on white walls as shelter from the hot asphalt pressure-cooker that is this NYC summer.