In this insanely wild ride of years, it's cute to think that Halloween—not a deadly virus run amok, a cratering economy, or our entire democracy hanging by a thread—used to be the scariest thing about October. Obviously, things are very different this time around, and while I am excited to preview this month's truly top-notch cultural events and opportunities happening around town (and streaming to you at home), I also want to urge everyone to set aside some time in the next 34 days to take some action to prevent another Trump term, which would be disastrous for innumerable reasons, many of which were on full display during that double misnomer of a "presidential debate" earlier this week. I've signed up to do deep canvassing phone calls this weekend through People's Action at the suggestion of a friend who convinced me that it really makes a difference, and I encourage you to do the same, but I've also heard from folks who have made personal appeals to their own family and friends who are on the fence that it feels good to at least be doing something other than sitting around feeling scared and powerless. Find a way to take positive action that works best for you and let's turn this trainwreck around—it's crunch time and our continued existence depends on it! When you need a break, check out some of these events, premieres, exhibits, and screenings we rounded up to keep yourself sane and energized.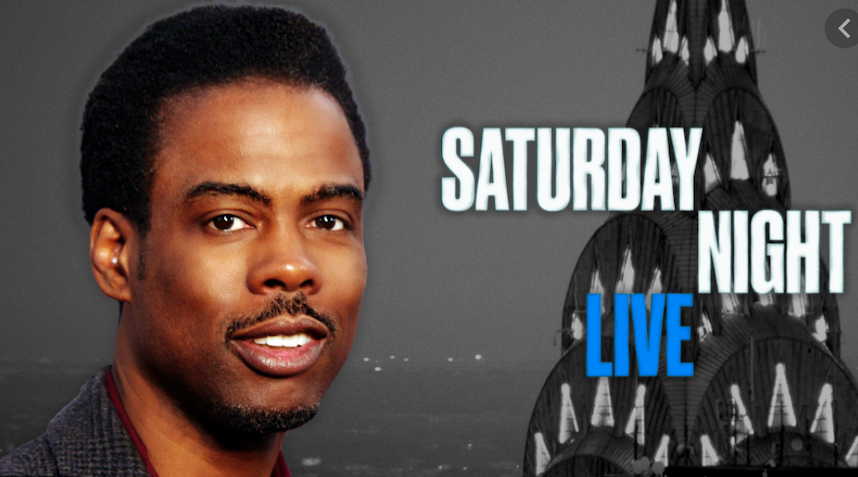 1. SNL
returns, Oct. 3
On the one hand, I'm still mad at Saturday Night Live for inviting noted funnyman (woof) Donald Trump to host the show early in his presidential campaign in 2015. On the other, thanks to Trump "winning" that thing, we now live in a hellscape that is somehow both boring and terrifying, and the news of SNL's return to a live format filmed from 30 Rock this weekend is an extremely welcome antidote to those maladies. Even better, the host this time around (Chris Rock) is actually talented and deserving, and Jim Carrey riffing on Joe Biden's debate performance sounds like it's worth tuning in for.  
2. Brooklyn Book Festival, Oct. 4
One of the cooler annual events in Brooklyn, the Brooklyn Book Festival, is back this weekend in a new virtual format. Luckily, the move from in-person readings to remote streaming has not affected the caliber of writers who are on the slate to appear, which includes Colson Whitehead, Joyce Carol Oates, Salman Rushdie, and a personal favorite of mine, Arundhati Roy. The main festival takes place on Sunday from 10am-11pm, and you can register for individual events here; the children's and YA programming will happen on Saturday, October 3. 
3. 
Earthlings
, Oct. 6
I've been unable to read an entire book since March, a condition that I find increasingly distressing, but I keep fantasizing that something will be irresistible enough to snap me out of it. This month, I'm pinning my hopes on Earthlings, the latest from Japanese author Sayaka Murata, which is being released in the US on October 6. Murata's Convenience Store Woman, a quick but potent read that I often find myself thinking about two years later, was an international best-seller, and this new novel, about a little girl who thinks she's an alien, sounds like an equally compelling examination of modern-day ennui and the impossible set of expectations foisted upon women and girls, all conveyed in Murata's signature deadpan. 
---
4. The New Yorker Festival, Oct. 5-11
This year's New Yorker Festival will be streamed, which means that you can get a VIP pass that includes tickets to almost all of the perennially sold-out events for just $50. Elizabeth Warren and A.O.C. bowed out of their hotly-anticipated speaking event in solidarity with The New Yorker's unionized editorial staff, who have a virtual picket line planned for the same night, but other dates of the fest promise appearances by people like Margaret Atwood, Ira Glass, Jelani Cobb, Chris Rock, Fiona Apple, Maya Rudolph, and Natasha Lyonne, and maybe the dispute will be resolved by then?  
5. Bosco Sodi exhibit, Oct. 11
Acclaimed Mexican artist and longtime Red Hook resident Bosco Sodi is known for his use of raw and organic materials to create textured paintings and objects like the large-scale clay spheres and cubes that will be on display that opens on October 11 in a parking lot near Pioneer Works. The outdoor Perfect Bodies exhibition is perfectly suited for a fall afternoon in these strange times—you can spend a few hours in Red Hook taking in art and maybe even a take-out beef rib from Hometown without even risking being indoors. The installation will be free and open to the public on weekends until mid-December. 
6. New York Film Festival, through Oct. 11
Like most other 2020 cultural happenings, the 58th annual New York Film Festival has had to adapt and evolve, and the result has been a hybrid series of virtual and drive-in screenings that have in some ways made it easier for bridge-and-tunnel types (haha, remember that expression?) to participate. Tickets are still available for lots of intriguing events related to the festival, which ends on October 11, including the closing night premiere of French Exit, a comedy starring Michelle Pfeiffer as an imperious, widowed New York socialite (yes please!) who is down to the last of her inheritance, with indie regular Lucas Hedges as her son. 
7. Jeff Tweedy at Murmrr Theater, Oct. 13
Brooklyn's Murmrr Theater continues its impressive run of intriguing virtual events during pandemic times this month with a conversation between Wilco frontman Jeff Tweedy and Norah Jones on October 13. The musically gifted duo will discuss Tweedy's new book, How to Write One Song, which is predicated on the idea that anyone who wants a little magic and creativity in their life is capable of writing a song. 
8. American Utopia
, Oct. 17
One of my big regrets of the period before lockdown is that I never managed to see American Utopia, David Byrne's short-lived hit Broadway show at the Hudson Theater. Lucky for me and anyone else who slept on buying tickets, HBO is airing a Spike Lee-directed film version of the music and dance spectacle, which also has a strong sociopolitical message, beginning on October 17. 
9. Gowanus Art Walk, Oct. 17-18
These days, any opportunity to safely see and experience art is worth grabbing, and if it's also a chance to support local artists who might be struggling due to the ravages of 2020, then all the better! The Arts Gowanus on Atlantic Ave. ArtWalk, which will display the work of Gowanus-based artists in storefront windows spanning ten blocks of Atlantic Avenue on the weekend of October 17-18, is a great way to achieve both of those goals. The final curated list of artists is still being determined, but mark your calendars now and stay tuned to Arts Gowanus for more info. We've all been staring at our walls for months on end—maybe it's time to introduce a new focal point into your apartment? 
10. Borat sequel, Oct. 23
It seems like just yesterday when you couldn't walk down the street without hearing a random stranger say "My WIIIIFE" in an extreme Borat voice, but it's actually been 14 years since prankster Sacha Baron Cohen humiliated a cadre of right-wingers in his widely-seen and imitated award-winning film. Just this week, Amazon Prime has announced that a sequel, entitled Borat Subsequent Moviefilm: Delivery of Prodigious Bribe to American Regime for Make Benefit Once Glorious Nation of Kazakhstan, will be available via streaming on October 23. This project was kept mostly under wraps, and the release just before the election is worth noting, as the film apparently includes "cameos" from Mike Pence and Rudy Giuliani as well as an appearance from an as-yet-undisclosed public figure that could, reportedly, "potentially derail a political career." Idk about you all, but if Borat somehow manages to save the day and prevent a Trump reelection, I'm 1000% here to see it.