Welcome back from what we're guessing wasn't the greatest holiday season of your life, but was hopefully relaxing and full of at least some of the people and activities you love (even if you could only experience them virtually). While it's certainly a relief to finally be able to say that 2020 is behind us, the truth is that we've still got a long road ahead as we await vaccines and Trump shoving off at the same time that the virus and its cursed new variant rages while thousands of businesses, including most cultural institutions, remain shuttered or at least severely hobbled for the near term. To top off all that, it's January, a month that is known for being long, cold, dark, and frequently booze-free, even in a typical year, so the need for some artistic and creative stimulus is especially intense.
Here are some of the things we're looking forward to this month, which we hope will provide that extra little spark to push us through this wintry month and closer to the return of in-person entertainment, the prospect of which is the carrot on the stick keeping me couch-bound and masked up for the time being. Enjoy and stay safe! 
1. Under the Radar Festival, Jan. 6-17
The Public Theater's Under the Radar Festival, which has historically been a launching pad for rising stars in new theater, has had to change things up this year, and the results seem like they might be pretty interesting. The festival, which runs from January 6-17, has gone digital and is free for the first time ever. Viewers can experience performances in various formats, including live-streaming, on-demand streaming, and even one piece, entitled A Thousand Ways, which will be performed over the telephone. 
2. Mr. Mayor, Jan. 7
Tina Fey is forever my hero, and after watching Soul on Disney+ on New Year's Day, I'm even more excited that she and her longtime writing partner, Robert Carlock, have a new project premiering this month on NBC. Mr. Mayor is about a retired businessman who is elected mayor of Los Angeles, and the early reviews are very promising (also, not for nothing, Ted Danson and Holly Hunter star). The prospect of experiencing that 30 Rock-level joke writing magic again is enough to get me over the hump of my general disdain for network TV, and it might just be the antidote for the bleak January that lies ahead. There's also a pleasant novelty to being able to look forward to a new episode every week, instead of binging all of a show at once, especially right now. 
3. White Feminism launch, Jan. 7
Former Jezebel editor-in-chief Koa Beck's timely new book, White Feminism: From the Suffragettes to Influencers and Who They Leave Behind, is a thorough exploration of the history of feminism, its commodification by corporate America, and the groups of people who have been traditionally shut out of it, especially women of color. On January 7, Beck will appear at a virtual release event being thrown by Books Are Magic!, and will be discussing these themes with writer and podcast host Rebecca Carroll. Expect to laugh, but also to have your ideas about what feminism is and can be challenged in new ways.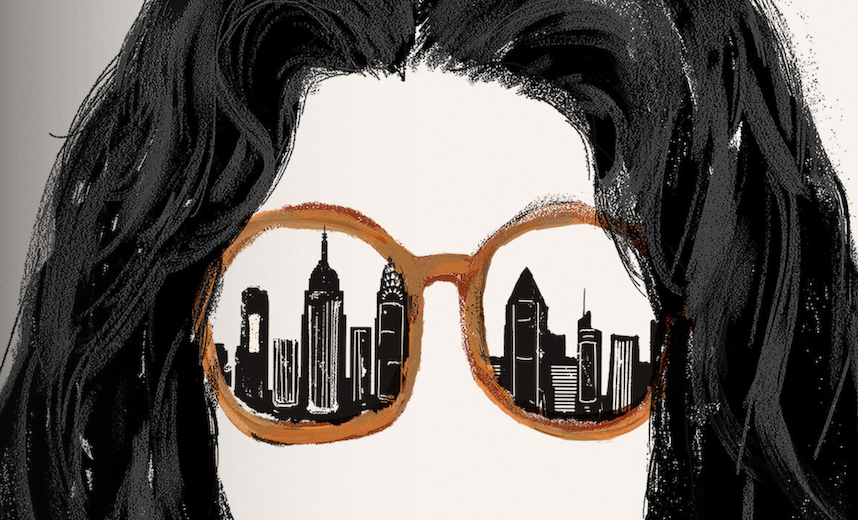 4. Pretend It's A City, Jan. 8
In the early, very dark days of the pandemic, Fran Lebowitz was interviewed by the New Yorker about why she'll never leave New York City, and I devoured that piece and sent it to everyone I know in the hopes that it might buoy their spirits as it had mine. Now, the master of the bon mot is back discussing her decades-long love affair with our hometown in Pretend It's A City, a new limited documentary series on Netflix that she created in collaboration with Martin Scorcese. It's bound to be funny, fascinating, and utterly unique, and I can't wait to see if for myself. 
5. George Saunders, Jan. 12
Fans of Lincoln in the Bardo and Tenth of December, two bestsellers by George Saunders, are undoubtedly excited about the January 12 release of his latest title, A Swim in a Pond in the Rain: In Which Four Russians Give a Master Class on Writing, Reading, and Life, but this is a different kind of book. Instead of a new work of award-winning fiction, Saunders, a longtime creative writing professor at Syracuse, presents a deep dive into seven classic short stories by Russian writers including Chekhov, Turgenev, and Tolstoy, and the result reads like a literary masterclass on what makes a great story work. Community Bookstore and Murmrr Theater are presenting a live, streaming launch event featuring Saunders in conversation with Nana Kwame Adjei-Brenyah, the author of Friday Black, on January 12, and all tickets include a copy of A Swim in a Pond in the Rain signed by Saunders. 
6. BAM MLK Tribute, Jan. 18
The fact that we're living in the weirdest hermit times didn't stop BAM from organizing its 35th annual Brooklyn Tribute to Martin Luther King, Jr. this year, and we should all feel grateful that this iconic cultural institution—which has been shuttered since March—is providing us with an opportunity to honor and reflect on Dr. King's life and enduring legacy along with a slate of activists, artists, and civic leaders. This year's program includes a keynote address by Alicia Garza, as well as performances by PJ Marton, Tarriona "Tank" Ball, Sing Harlem!, and readings by poets Timothy DuWhite and Ashley August. RSVP here to attend this free, virtual event, which starts at 11am. 
7. The White Tiger, Jan. 22
Back before the end times when I used to read books, I had a special love for novels by Indian writers, and The White Tiger, the 2008 Booker Prize winner by Aravind Adiga about an opportunistic chauffeur for a wealthy family with grand aspirations for his life, was no exception. My memory on the details of the crime drama is a bit hazy, so I'm looking forward to getting reacquainted when the new movie adaptation, starring Adarsh Gourav, Rajkummar Rao, and Priyanka Chopra Jones, drops on Netflix on January 22. 
8.The Little Things, Jan. 29
For some reason, a plotline involving cops chasing a serial killer just never, ever gets old for me, so you can bet I'll be tuning in to watch The Little Things, a new film starring Denzel Washington, Rami Malek, and Jared Leto that will be streaming on HBO Max starting on January 29. The only thing better than a good crime thriller with three Oscar winning actors would be being able to see it in the theater, but for now my couch will have to do.