One of the repercussions of working from home and generally being inside all day long is that I no longer have any need for shoes. During the spring and summer months of the pandemic that meant stretching out my bare toes and reveling in the care-free feeling of being released from foot jail. But in the fall, I found I missed the support of shoes and my cold feet were constantly slipping on my hardwood floors clad in wool socks. And that is when I discovered the joys of the "house shoe."
A house shoe is a very different thing than a "slipper" which conjures up a formless soft shoe that grandparents wear. No, a house shoe is a treat you give your feet when you arrive home, leaving your toxic outside-footwear by the door. Some of these indoor shoes have hard soles making them appropriate for walking the dog, checking the mail, or running down to the basement to pick up laundry. But for the most part, these are meant for moving your body from the couch to your bed in a dignified fashion.
Currently, I have three pairs of house shoes: my everyday go-tos, a lounge-style, and a dressier pair appropriate for my most formal Zoom calls. From velvet, cashmere, wool to satin, there's a house shoe for every outfit. Some might call that excessive, but after a year of quarantine, who can judge? 
In Japan, a pair of house shoes is essential. Taking a cue from Japanese culture, these minimalist shoes strike the right cord between comfort and structure. Kind of like a clog, they look like they'd slip on and off easily, and the special fabric absorbs moisture and odor, deodorizing feet, so you don't have to worry about stinking up your shoes after your long pandemic walks. ( Uniqlo has a bargain version for $15)
Although the red velvet colorway that I bought is sold out, I can vouch for the satisfaction that these soft slides provide. The shoe equivalent of a velvet smoking jacket, you'll be looking forward to getting home, slipping these on and mixing yourself a martini. Ideally paired with feather-trimmed pajamas, they will also bring a pulled-together vibe to your stained sweatpants.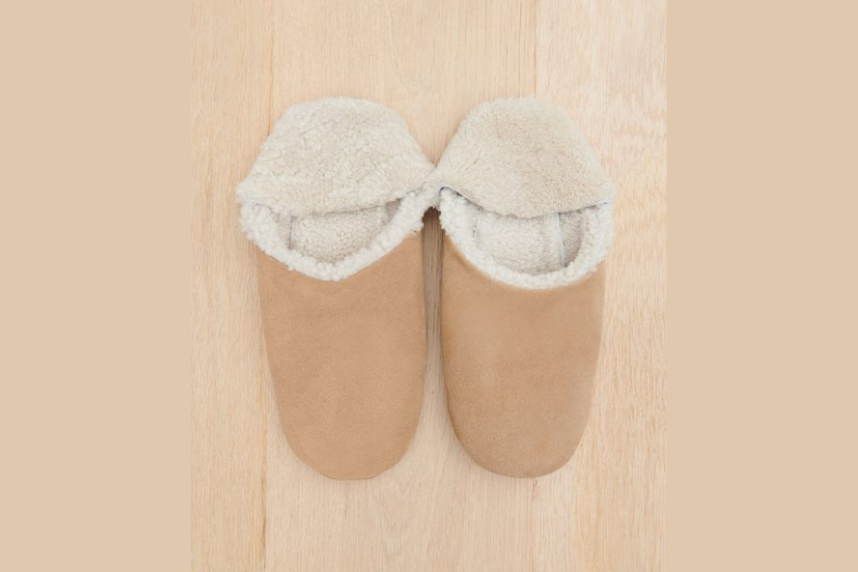 If your feet tend to get very cold and you want the slipper equivalent of your guilty pleasure Uggs, look no further than Jenni Kayne's masterful indoor shoe. With its crushed heel (that can also pop up for coverage) these give an air of not giving a damn, all the while spending a crazy amount on your slippers. 
If you don't want to invest too heavily in your cozy indoor shoes, this insole is your go-to option. According to Brooklyn Based's Annaliese Griffin, adding one of these "makes any pair of shoes or slippers feel like a gently heated cloud." This is what I call low-cost, high-reward, and perfect for radiator-heated apartments (like mine) that oscillate from severely overheated to tundra chilly with nothing in between. (You can also slip these into clog boots and get that No. 6 sensation without dropping four bills. —Ed.)
I spent the summer practically living in my woven Mohinders that form to your feet with wear until they are more comfortable than going barefoot. So, I can only imagine how comfy their handmade wool slippers are. Their website claims that wool is actually temperature regulating, and not just for cold weather, so expect these to be a go-to all year long.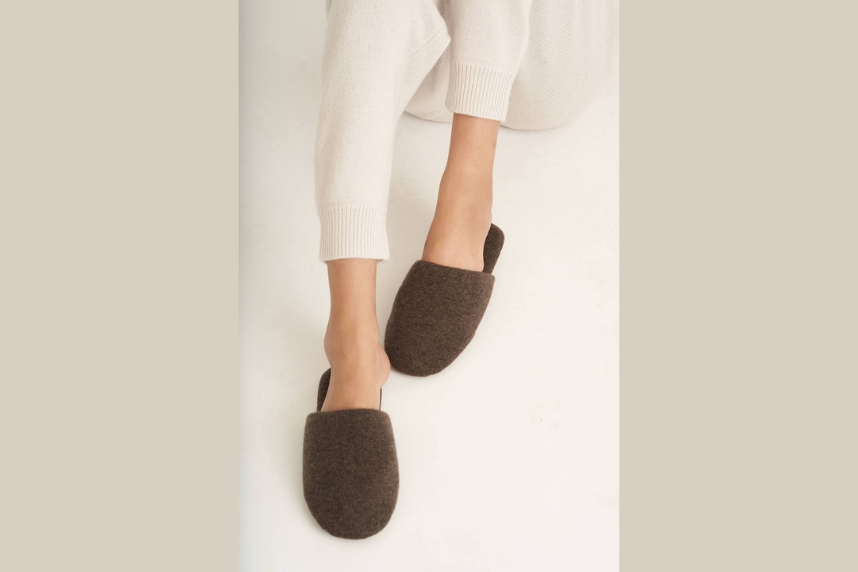 In my house, we call anything made from this soft, precious goat fur a "cashmiracle" and I can only imagine that wearing these cashmere slippers would be the thing that gets me through the daily grind of the pandemic. These might be the definition of cozy.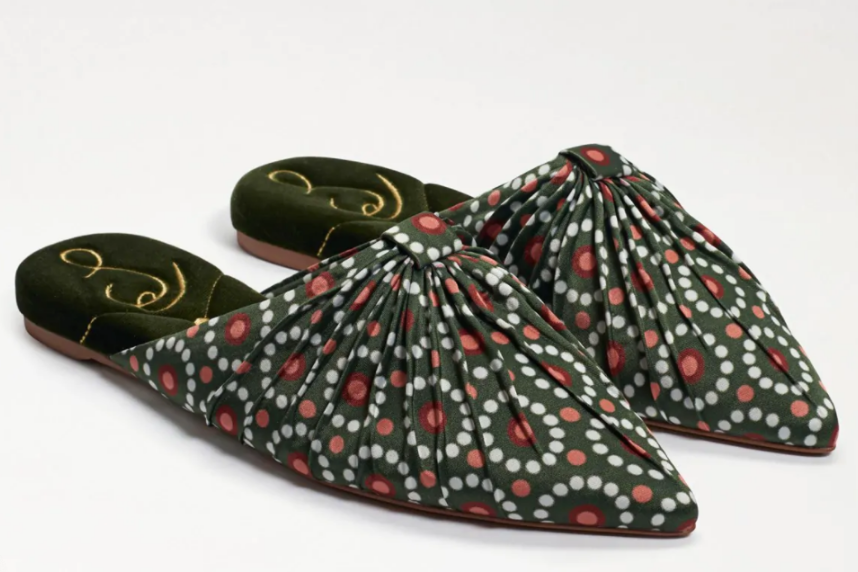 If you are wondering which shoe would work best with your housecoat and nap dress-turtleneck combo, a satin slipper would be just the thing. Part Bewitched and part charismatic cult, the pattern and pointy shape strike the right note between delicate and dandy. Even if the pandemic roars on through the warmer months, the satin slipper is multi-seasonal.
Perhaps you prefer to ride out the ongoing quarantine pretending that you are a French noblesse stuck in a castle, living out a plague stripped from a fairy tale. No judgments here. I can only insist that your footwear live up to your imagination, with these opulent house slippers. If the shoes make the human, why not be a queen?