Board games might just save your sanity this winter. Gaming challenges the brain and gives you something to do that isn't baking banana bread or watching television, and what's more, it's a social lifeline in a lonely time.
"The appeal [of board games] now is really the same as it has always been: to create social connections, to challenge the mind and, in some cases, to dive deep into fantasy worlds," says Jon Freeman, owner of Brooklyn Strategist. "It's just that the need for social connection has increased a million percent since the start of Covid."
In the interest of pandemic safety, Brooklyn's game stores have pivoted to virtual models designed to build community online. The classes, campaigns, and chats they've organized are all spaces to congregate while in-person game rooms remain shuttered or severely restricted—for now. "At the end of the day, boardgames bring people together and as humans, we will always need in-person interaction," says Jonathan Li, owner of Sip & Play.
Choosing a new game can be overwhelming, especially if you're not sure what you're after. The enthusiastic staffers at Brooklyn's game stores are happy to make recommendations, either in person or over the phone for pick-up, and now that indoor dining is back at limited capacity, it's possible to try some of games out before you buy. If you're itching to roll the dice, either online or at your kitchen table, we've rounded up a list of games to get you started, no matter your age, interest, or experience level. Here are 13 games, recommended by Brooklyn's biggest game lovers, for everyone from total newbies to seasoned gamers.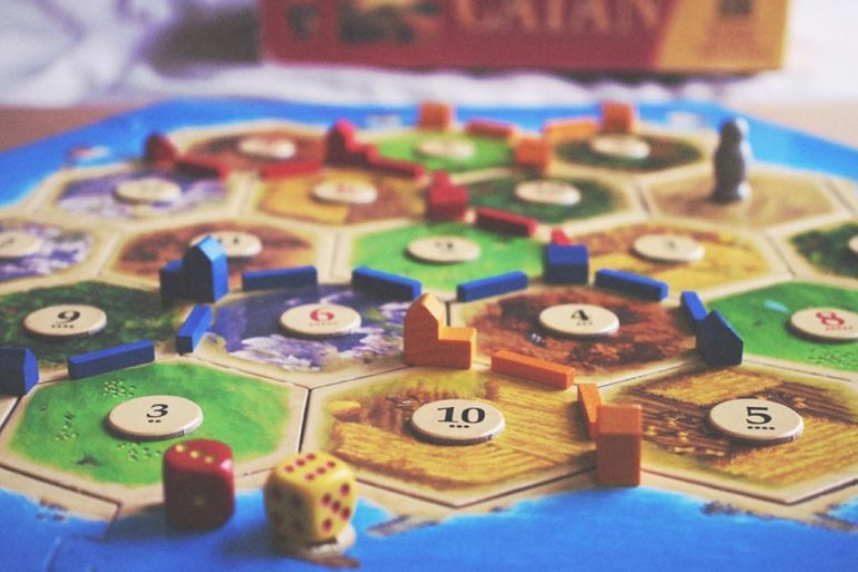 Best entry-level board game
Settlers of Catan ($29.99)
According to the experts at Brooklyn Strategist and Sip & Play, Catan isn't overly complicated and can get anyone hooked board games. Catan, Ticket to Ride, and Codenames are all popular, says Li. "They sell well because they're easy to learn and work well in a variety of settings from friendly meetups to family gatherings," he says. If for some reason, you aren't into this one, don't worry. "One thing for beginners to keep in mind is that games are as varied as food flavors," says Freeman. "Some games people will have a natural liking, others an instant dislike."
Best game rooted in the present reality
Pandemic ($44.99)
"Perhaps it will not be too surprising to hear that 'Pandemic' started out as the hottest game once everyone was forced to shut down," says Freeman. "Not only is it thematically interesting (and perhaps gives people a sense of mastery over their environment), but it is also an excellent game with lots of expansions and variants. It is a cooperative game meaning that everyone has to work together to defeat the game board. If unsuccessful, everyone loses." Those conditions sound awfully familiar.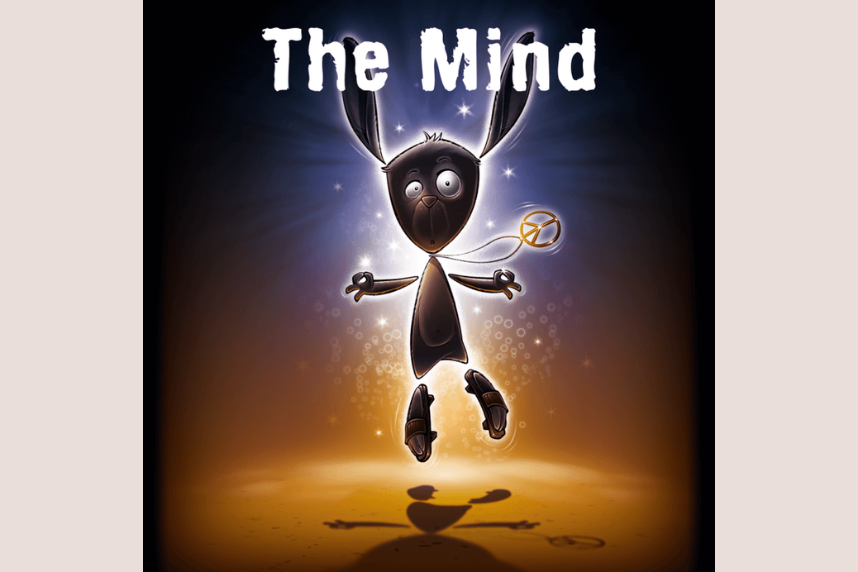 Most interesting game
The Mind ($14.99)
"There are games where you don't talk, like The Mind," says Lauren Bilanko, co-owner of Twenty Sided Store in Williamsburg. "You're creating a hive mind with somebody. All you're trying to do is play these cards 1 to 100 and in order. On paper, it seems super boring. But every person, as soon as you start playing it, you develop this unspoken communication with your partner. So for a two-player game that [for people] home together all the time cooped up in these pandemic times, it's such a cool game. You're trying to communicate with body language and not speak."
Game craze inspired by TV
Chess ($36.99)
"After Queen's Gambit was released, there was a resurgence in chess play," says Freeman, referring to the wildly popular Netflix show about a young chess phenom with a self destructive streak. Manufacturers couldn't even keep stores stocked with product. "Before Queens Gambit, we ordered like a year's worth of chess. And we sold out of it in three weeks," says Bilanko. Makes sense. I can't think of anything more romantic for a date night than dressing up, mixing a couple gibsons, and sitting down for a tense face off across the board.
Best social deduction game
Spyfall ($24.99)
Games of social deduction, according to Freeman, are "when everyone is trying to figure out who is the villain—one player is secretly the villain and everyone else is trying to deduce who is an ally and who is the enemy." Examples of these games include Spyfall, Coup and Avalon. "I always feel like social deduction games are a great starting point," says Li. "They're easy to learn as the base concept is always the same. Bad guys trying to kill good guys and the bad guys have all the information while the good guys try to gain trust and learn more."
Best after dinner game
Cat Lady ($24.99)
According to Bilanko, an after-dinner game is very easy to learn, easy to play, with a compelling design. This one is extra cute, and by an indie game designer. "In Cat Lady, you have all these cats, and you have to make sure you have enough food for them and make sure you have enough costumes," she explained. "The artwork is great, the humor is great and all the cats have fun names."
Best family game
"There are many games that are very motor-skill driven and kids really like these," says Freeman. Sometimes kids perform better than adults because their reaction times are simply faster. Examples include Jungle Speed, Spot It, and, for the truly adventurous, Dutch Blitz. This game, developed in Pennsylvania Dutch County, requires speed and does not require players to take turns. 
Best board game for kids
"I feel like if you want your child to have mindless fun, then Candyland is perfect, but if you really want them to develop deep learning skills you can start them off with a game like Magic the Gathering that can get more complex the more you learn, creating a great learning curve," says Li. And no, cosplay is not required. [Ed note: Candyland is not very fun anyway.]
Best role playing game
Thanks to shows like Stranger Things, D & D is back, but this time around it's cool. With the rabid interest in fantasy-based video games, the real-life game has captured imaginations with its cult appeal. Plus, it's proven playable even in pandemic conditions. "The game lends itself readily to online play, making it easier to have shared experiences," says Freeman. "We are running dozens of games each week, for kids and adults."
Brooklyn Strategist and Twenty Sided both have virtual games that groups or newcomers can jump into to learn how to play or to just connect with others virtually on a campaign. Lauren Bilanko and the Twenty Sided creative team have even developed a custom universe side quest called The World of Mira that's available to play and for purchase.
Best solo investigative game
Sherlock Holmes ($22.99)
"There's a lot of investigative games where you're unveiling a story or a mystery," says Bilanko. "Sherlock Holmes Consulting Detective is a great one or the Choose Your Own Adventure Board Games are some of our best sellers." These can be played over and over as you choose other roles or decisions, and work even if you don't have a pandemic pod at your disposal.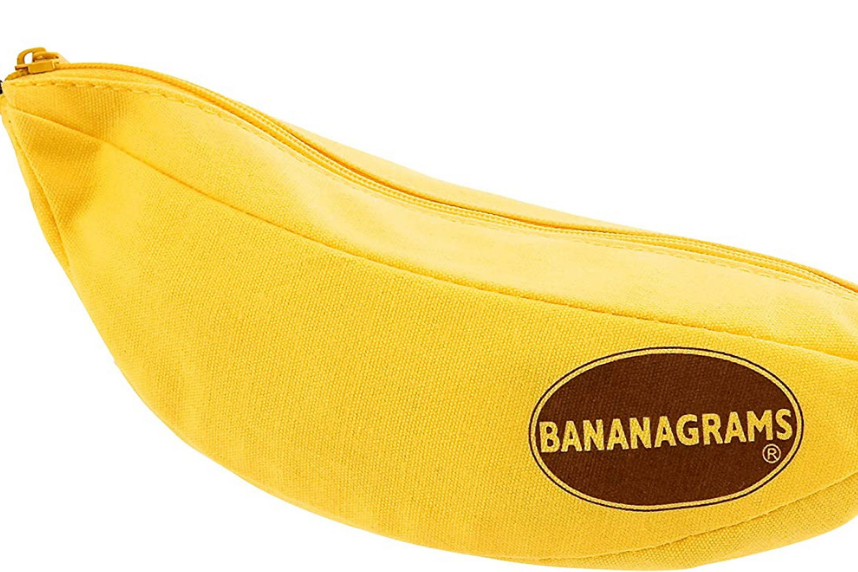 Best word game
Bananagrams ($15.99)
Perhaps you're looking for a fun family-friendly word game that will give the feeling of the New York Times Spelling Bee, but in board game form. "If [a player] likes word games like the classic Scrabble, I like to introduce Codenames or Banangrams," says Li. But keep in mind that if you're engaging in an all-ages game, it may be a bit frustrating for kids. "Most kids really struggle with adult-aged word games so be careful about what games you select," says Freeman. "There is a version of Apples-to-Apples that is normed for kids vocabulary and this will be a better choice than the adult version."
Best app-based game
Mansions of Madness ($99.99)
A downloadable app guides you through a town of cursed mansions as you fight monsters, threats, and death. "Everybody has a different role and you're working together to overcome something, but you could play this game solo," says Bilanko. "You might be going insane and you may have to deal with your insanity as all these things are happening, there are puzzles within the game."  
Best retro game
Monopoly ($19.99)
"I'll always say Monopoly as I loved this game as a child. I thought I was over it, but I recently played this summer with my girlfriend and brother and I realized I love this game even more," says Li. "It really is a game that makes you attached and I love games that get people engaged." Fun fact: It was invented around the turn of the twentieth century by a woman named Lizzie Magie, and intended to illustrate the evils of inequality and the monopolies of the day—the steel and railroads industries.
The Game Stores
The Brooklyn Strategist: 333 Court St., Carroll Gardens
Choose from either $10 for four hours of walk-in game play, one of their many classes or events, or join a league. The retail store offers more than 500 games for purchase. Enjoy a seasonal menu while you play. Covid restrictions: They have a backyard available for playing on an unseasonably warm day, otherwise indoors is open for limited indoor dining capacity. Enrichment programs have been allowed indoors and the retail store and cafe have been open to-go.
Sip & Play: 471 5th Avenue, Park Slope
Choose from a library of over 300 games to play. $5 for three hours of game play or $10 for unlimited. And if you need sustenance to keep you going, there is an entire cafe menu to choose from. Covid restrictions: The cafe is only open for limited indoor dining capacity.
Twenty Sided Store: 362 Grand Street, Williamsburg
This indigenous and woman-owned shop allows customers to order online and pick up the same day, hosts classes and events, and help connect you to other gamers. Spend your Friday night painting figurines or learning how to write your old campaign. They'll give personalized recommendations via phone or online chat and can ship anywhere in the country, or same-day pickup. The Covid hours for retail browsing are 1pm-6pm, and only a limited amount of people are allowed in the store at a time. Although they won't be opening the store for gaming any time soon, keep an eye out for outdoor special events in the spring and summer.