Last night, I stayed up a full hour later than my normal bedtime to plow through a few more chapters of My Dark Vanessa by Kate Elizabeth Russell. This is a good sign that my pandemic reading slump is officially over.
I feel terrible for the books I tried to power through over the past year, when I was frequently annoyed, listless  or deeply anxious, blaming the prose rather than my own inattention. My Goodreads challenge was abysmal and my book-a-week goal didn't just seem ambitious, but laughably impossible. The part of my brain that enjoyed fiction was dulled, not able to stay steady enough for reading anything longer than a New York Times recipe for banana bread. 
Reading has always been my escape, and I feared I would never enjoy books again. 
But then in November, I picked up The Searcher by Tana French and found that I cared what happened next. I tore through it. This was quickly followed by Elif Batuman's The Idiot. I was gleefully claustrophobic in Leave the World Behind by Rumaan Alam, seduced by Couples by John Updike, and had my mind blown with Interior Chinatown by Charles Yu.
I wasn't the only one who couldn't read (or write) with the low-key drumbeat of anxiety throbbing behind my thoughts—many other fiction lovers had the same problem. I reached out to prolific readers and writers to ask about pandemic reading paralysis, and which book broke the spell. 
Colleen Callery, Books Are Magic
"I pretty much stopped reading for the second half of 2020. I finished a few books early on, but then couldn't get more than 50-70 pages into anything I started. Over the winter holiday I borrowed the Parable books from the library in an attempt to start reading some of the women sci-fi writers I've been saying I wanted to read forever—and it worked! I read these in conjunction with the Octavia's Parables podcast by adrienne maree brown and Toshi Reagon, who have an episode for each chapter (and a new season starting for Parable of the Talents) and it was like being in a mini book club. There are so many eerie prophecies in this apocalyptic series set in the early 2020s—so much about community, freedom, and survival—that its urgency and wisdom are more relevant than ever."
Eva Munz, journalist/ author of Oder sind es Sterne which was just released in Germany
"The one book that sliced through the  COVID fog like a sushi knife was Ocean Vuong's On Earth We're Briefly Gorgeous. That book touched me at a place, I didn't know existed. As devastating as it was miraculous Vuong made me shrug on Little Dog with the ease of a coat. And so I—a middle-aged straight white woman—felt everything, I became he. This book is a testimony to the transcending and transformative power of literature."
Nick Buzanksi, Books Are Magic
"I had so much trouble reading during the pandemic. To top it off I was reading 200+ non-fiction titles as a judge for the 2020 Kirkus Prize. The first book I was able to be drawn into was Catherine Lacey's Pew.  It is a short, strange, beautiful book that you never want to end. I immediately reread it."
Antonia Quinn, emergency medicine doctor
"Fredrick's Backman's character development [broke the spell].  We can relate with every one of his character strengths and flaws. He handles tough personal decisions/crises with a sense of humor. How far would you go to protect the ones you love?  How do you react to starting a new life together? How do you handle growing older? He manages to tackle these really tough questions in a slightly absurdist situation and you can't help falling in love with the characters. If you found yourself in this situation how would you handle it?"
Suzanne Martinez, writer
"I still struggle to read for any length of time.
I have to admit I've completed very few books this year. I was assigned to read William Trevor's My House in Umbria for a class in June. After that, I was able to read short stories mostly. "
Natalia Sandoval Martin-Rossett, writer
"I struggled at first, more for lack of time maybe. But I actually went back to the classics, and the book that did it for me was Anna Karenina. It reminded me why I love literature and made me hungry for good, challenging books again. But I also read a lot of short story collections. For some reason that was easier than getting into a whole novel during the pandemic."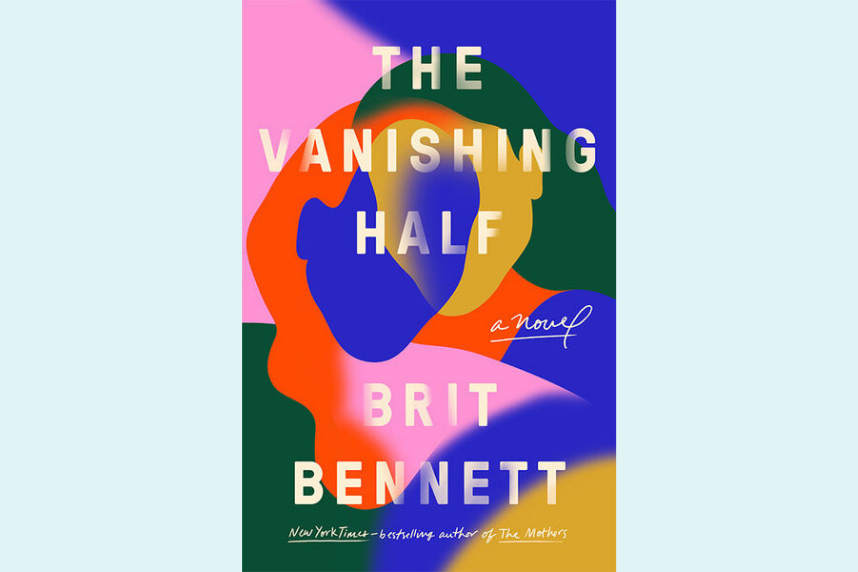 The Vanishing Half, by Brit Bennett
Annaliese Griffin, co-founder of Brooklyn Based
"I couldn't read anything longer than a magazine article for most of 2020. And then I picked The Vanishing Half  up at the library on a whim. The librarian nodded approvingly when I checked it out and confessed that she'd read it in a single night. After nearly a year of just not being able to connect to narratives, Bennett's tale sucked me in, made me forget the world, not just because I wanted to find out what happened next, but because I cared so much about these people living in these pages. It felt so luxurious, and though I'm still not reading as much as I once did, I feel that delicious sense of escape calling when I look at novel again."