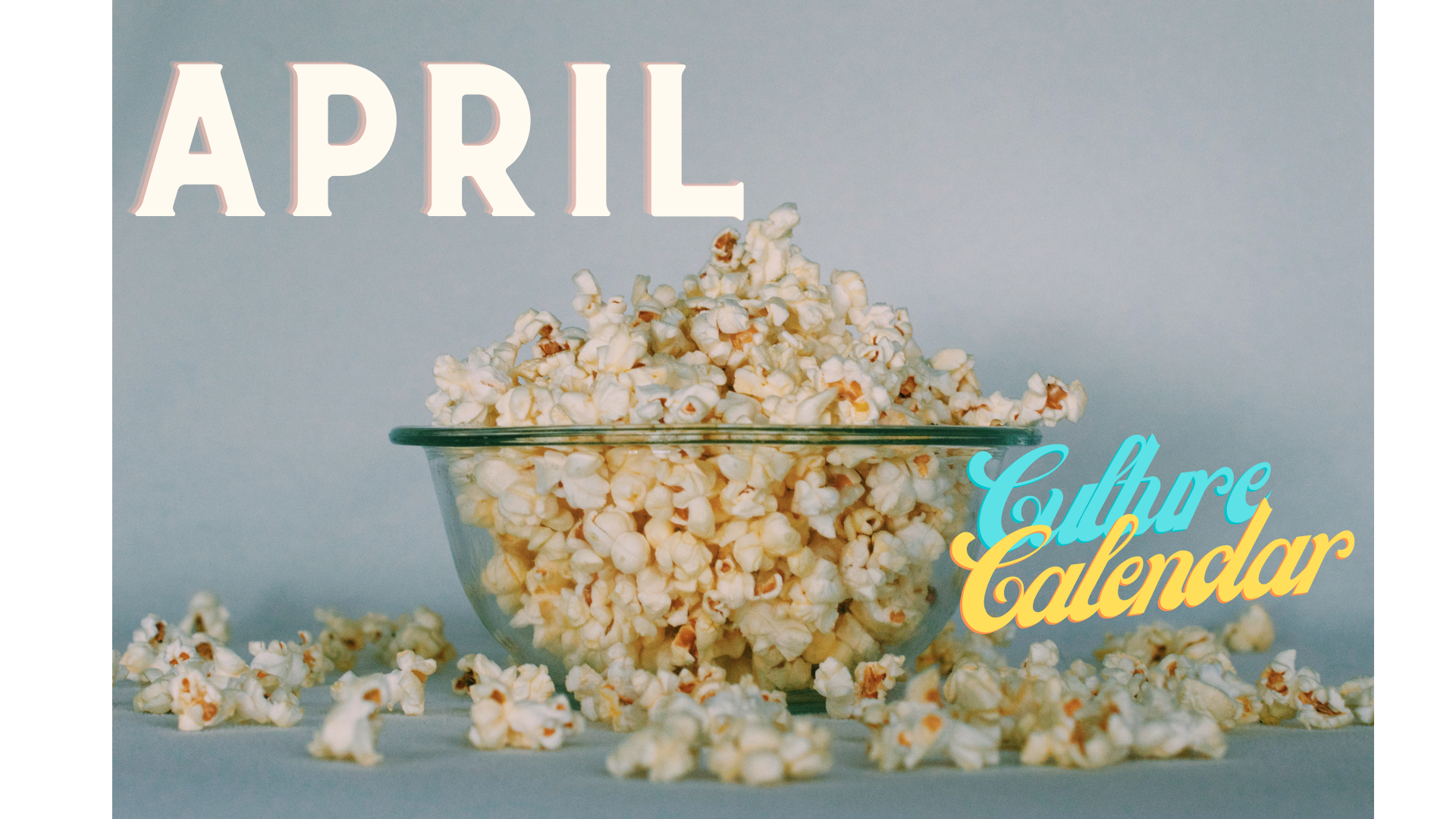 April is here, and with it, the joyous news that every New Yorker over 16 will be eligible to be vaccinated against Covid-19 starting this week! As thrilled as I was to roll up my sleeve for that first shot at a Bay Ridge Walgreens last week, it's been hard to fully grasp that there may actually be an end in sight to this strange, and mostly terrible, life that we've all been forced to adapt to for the past 13 months.
As a denizen of a city that is uniquely steeped in cultural institutions—and recognized worldwide as a hub of creative and artistic energy—I, like a lot of people, felt devastated by the loss of access to New York's hallowed museums, theaters, music venues, stages, and screens. Not only do I miss the stimulation, escapism, and provocation that exposure to art provides, but I'm also acutely aware of the lockdown's calamitous effect on the lives and livelihoods of the artists, entertainers, and creators among us.
But now, the ramped-up vaccine rollout makes it feel like New York City's vast cultural opportunities, once a given, are almost within collective reach again. And each day of sunny spring weather brings further encouragement. I felt so lucky (and a little bit guilty) by how quickly I was able to book an appointment for my first dose, in fact, that I happily signed up for a free vaccine navigator training session later this week. My hope is to expedite the process for the many New Yorkers who are still shut out due to a lack of access to, or mastery of, the Internet—and get the city back to its former glory a little bit faster. Join me if you are so inclined!
In the meantime, check out some upcoming performances, releases, and events that the BB crew looking forward to this month as we patiently wait to get back to our regularly scheduled programming. 
1. Influences
, April 6–11
It's been over a year since in-person performances at the Brooklyn Academy of Music, one of our most venerated cultural institutions, were a thing for Brooklynites to enjoy. But this month presents a long-overdue opportunity to get a fix in a safe, outdoor, socially-distanced setting. From April 6–11, BAM and the ice rink at the LeFrak Center in Prospect Park are teaming up to produce Influences, a "modern dance on ice" show from Le Patin Libre, a contemporary skating company based in Montreal. Seating is arranged right on the ice, which ensures an up-close-and-personal view of the athleticism and artistry that's sure to be on display. 
2. On Air Fest, April 8–10
Since 2017, audiophiles who want to be exposed to an impressive lineup of podcasters, storytellers, musicians, and others who create stellar audio content have relied on Brooklyn's annual On Air Fest as a source of entertainment and inspiration. And the pandemic isn't going to stop this year's show from going on! The slate for its 2021 iteration consists of performances and presentations from an awesome crew of notables, including Terry Gross, Yo Yo Ma, Roxane Gay, and the people responsible for Code Switch, Radiolab, The Sporkful, and loads more of your favorite pods. The robust schedule spans three days, and registration for the entire program, being entirely streamed online, is free to all. 
3. Rooms
, April 8–11
Rambert, the London-based dance company known for its diversity and dynamism, is producing an original dance/theatre/film performance that, incredibly, involves 17 dancers, 36 scenes, 100 characters, and 1,000 costumes for its limited, four-show run that's being streamed globally from April 8–11. Rooms is being billed as "daftly ambitious," and the trailer does not disappoint. 
4. Shiva Baby
watch party, April 10
Shiva Baby, Emma Seligman's directorial debut about a bisexual college student who has to contend with awkward run ins with people from her past at a family funeral, looks like it's on its way to be a certified critical darling. The premise certainly sounds interesting, and I'm always down for a dark feminist comedy, but the fact that Alamo Drafthouse is hosting a streaming watch party and Q&A on April 10 (which sounds almost as good as an honest to god trip to a movie theater) is added incentive to check this one out. 
5. My Octopus Teacher
, April 15
I've been kind of obsessed with octopi ever since I learned that they collect objets d'art to decorate their homes (!). Why, then, you might ask, haven't I watched My Octopus Teacher, the well-reviewed documentary about these extraordinary creatures who are so enlightened that they appreciate beauty? Look, people, I haven't cut my hair since 2019 and my attention span is so fried that ordering my morning coffee has become a struggle—suffice it to say that staying on top of the endless stream of pop culture offerings on the 75 different platforms we have to choose from just ain't in my pandemic card deck. Luckily, I still have a chance to catch My Octopus Teacher, from the comfort of my own vehicle no less, on April 15 when the Queens Drive-In screens it for free. Did you miss the Oscar-nominated Sound of Metal too? No worries, they're showing that one the night before. 
6. Mare of Easttown
, April 18
An HBO series starring Kate Winslet as a small-town police detective investigating a murder, while trying to keep her own life together, pretty much encapsulates my ideal TV binge. As such, I'm obviously looking forward to the April 18 premiere of Mare of Easttown. That the cast also includes Guy Pearce, Jean Smart, and Julianne Nicholson is just gravy.   
7. Jhumpa Lahiri at 92Y, April 27
Back when I used to do stuff like "wear pants" and "read books," Jhumpa Lahiri, the author of Interpreter of Maladies, The Namesake, and Unaccustomed Earth, was one of my longtime favorite novelists. On April 27, she's scheduled to appear via 92Y's livestream to discuss Whereabouts, her latest title whose English translation is being released this month (it was written in Italian). Tickets are $30, which includes your own copy of the book. 
8. Blindness
, through Sept. 5
The shuttering of New York's theaters last March has left a gaping cultural void that won't be properly filled until Broadway is once again crawling with tourists and the Hamilton website resumes its rightful place as the URL we are constantly refreshing instead of Turbovax. Fortunately, it looks like the beleaguered theater industry is slowly beginning to show signs of life, which is reason to celebrate even if things aren't going to be totally "normal" for a while. A new socially-distanced production of Blindness, based on Jose Saramago's dystopian Nobel Prize-winning novel, seems like a worthwhile attempt to bridge the gap for those of us who are tired of waiting. The production is described as "a sound and light experience" that involves alternative staging. And you'll listen along to a narration by actress Juliet Stevenson through provided, sanitized headphones. It was already a smash hit in London last summer, and it began its run at the Daryl Roth Theatre in Union Square on April 2. 
9. Christi Chiello & Friends, April 29
In-person standup comedy, you say??? Oh man, am I ready for that? Will I be by April 29? I hope so, because that's the night that Littlefield, one of my regular local haunts in the before times, is bringing the likes of Chris Gethard, Shalewa Shaw, Matteo Lane, and more back to the stage for a socially-distanced live showcase hosted by Comedy Central's Christi Chiello. Is there anyone out there who doesn't need a good laugh at this point? If you want to attend in-person, you'll need to wear a mask and capacity will be limited. Still a little gun shy about IRL events? Online attendance will be an option, too.