Oh man, just when it looked like things were getting back to semi-normal around here, this Delta variant shows up and spits a massive wad of chewed up gum in the works. Between new findings that indicate that vaxxed people are much more likely to transmit the virus than we were originally told and the return of mask mandates in other parts of the country, it seems like everyone is once again reassessing what kinds of gatherings are safe and which aren't.
For what it's worth, I've abandoned the cocky swagger I had earlier in the summer in favor of masking indoors again, mainly because I attended a huge indoor wedding several weeks ago where there was nary a mask to be seen and tons of little kids running around, and then decided that the post-event stress I experienced afterwards just wasn't worth it. I wish we could have the mythical "hot vaxx summer" we all want and deserve, but it's not all bad news, and it's important to remember that.
Hopefully, the vaccination numbers creeping up—no matter how slowly—are a sign of things to come, and in the meantime, there are still lots of things we can do to enjoy summer while keeping ourselves and the more vulnerable among us safe during this next month of uncertainty. We've rounded up a few of our favorites below, so please read on and start making some plans to get a much-needed dose of culture, while at the same time reducing the spread of Covid-19.
1. Outdoor movie screenings, all month long
One summer staple that returned to the city this year and still feels safe, even now, is the outdoor movie screening, and I'm so happy to see that many of the old standbys, like Brooklyn Bridge Park's Movies with a View, Rooftop Films, and NYC Parks' Movies Under the Stars are being joined by newer outdoor movie theaters set up at places like Skyline Drive-In, Syndicated, and Nowadays to provide entertainment-thirsty New Yorkers with an al fresco outlet to enjoy movies both new and old.
For example, Surge, a British film about a man trapped in a soulless job who suddenly unleashes a wilder version of himself and embarks on a new mission to feel alive, sounds pretty on point and is screening at the Old American Can Factory on Aug. 6. 
2. Hong Kong Dragon Boat Festival, Aug. 7
There are a few annual events that I've been meaning to attend every year that I've written this column, but, somehow, I still haven't managed to get it together to make it happen. Chief among them is the Hong Kong Dragon Boat Festival on Meadow Lake in Corona Park. A celebration of the fifth moon of the lunar calendar, the festival hosts over 120 dragon boat teams from across North America competing for cash and other prizes, as well as traditional Chinese performances and food vendors. This year, the event is slated for Saturday, Aug. 7, and I will be out of town and once again unable to make it, but if you go, please write in and tell me everything! 
3. Books Beneath the Bridge, Monday evenings
This month marks the return of the excellent tradition of Books Beneath the Bridge, a series of readings by local writers sponsored by Brooklyn's beloved indie bookstores. This year, you can hear readings by Zakiya Delila Harris, the author of this summer's breakout hit, The Other Black Girl, as well as Hari Kunzru, Katie Kitamura, Elisabet Velasquez, and more. The events are scheduled for every Monday night in August from 7-9 on Pier 1 under the Brooklyn Bridge, and feature readings, signings, and Q&As with the authors. 
4. Reservation Dogs
, Aug. 9 
As regular readers and anyone I talk to IRL these days know, I'm in the middle of a long project: re-watching all six seasons of The Sopranos so that I'm good and ready for the Oct. 1 release of The Many Saints of Newark. I'm sure I'll need to take a break at some point in favor of something a little more current, and when I do, I'm thinking Reservation Dogs, which premieres on FX on Hulu on Aug. 9, may be just the thing. The half-hour comedy is a coming-of-age story about four indigenous teens who will do anything to move from the reservation in rural Oklahoma they call home to a life of surfing and excitement in California. The series has received some very promising advance reviews, and also bears the distinction of being the first wide-release TV show whose writers, directors, and regular cast members are all indigenous.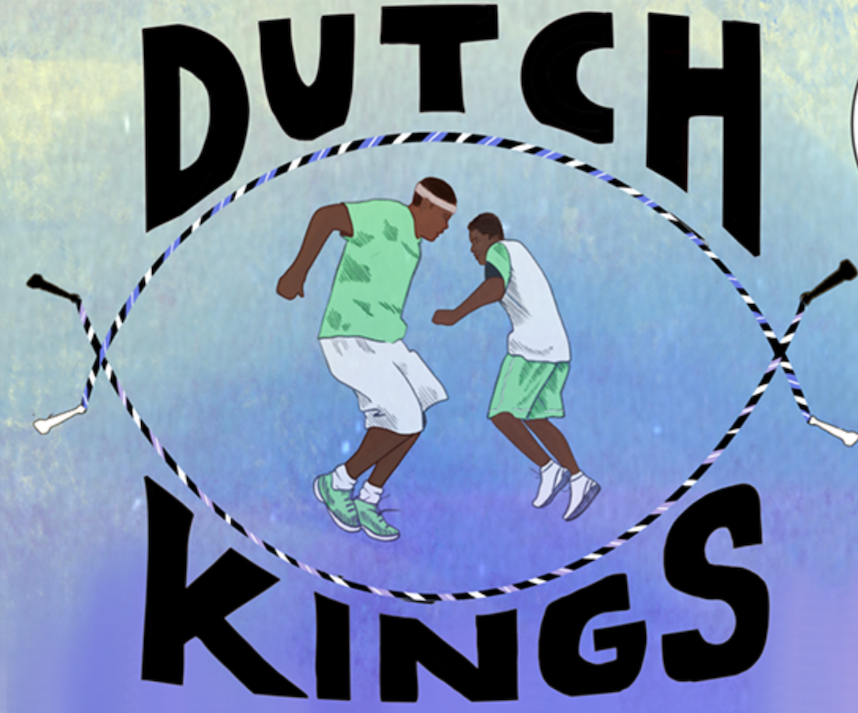 5. Dutch Kings
, starting Aug. 15
The Brave New World Repertory Theater's first post-pandemic, site-specific production is a play that is ostensibly about a hotly-anticipated double dutch competition, but also touches on themes of Black masculinity and identity and gentrification. Dutch Kings is a new work by playwright Kristen I. Spencer; it's directed by Christopher D. Betts and co-produced by artist/activist Gina Belafonte (yep, that's Harry's daughter). The world premiere of the play, which will be staged outdoors on Richards Street in Red Hook, is on Aug. 15, with performances scheduled for Aug. 21 and 28, as well, and tickets are $25 each. 
6. NYC Homecoming, Aug. 19
By now, you've probably heard about the mega-concert organized by Clive Davis, featuring the likes of Bruce Springsteen, Paul Simon, Patti Smith, Jennifer Hudson, and Elvis Costello, that's coming to Central Park on Aug. 21 to celebrate NYC's reopening. What you may not know, however, is that four other concerts—-one for each of the outer boroughs—are planned for the week leading up to We Love NYC: The Homecoming Concert, each honoring the city's essential and historic contributions to hip hop. The Brooklyn concert on Aug. 19 at the Brooklyn Army Terminal is, like the others, free to attend, and will include performances by headliners Big Daddy Kane and Desiigner, as well as C&C Music Factory, Papoose, and many more. Tickets are being released in batches all week. 
7. Something New Under the Sun, Aug. 19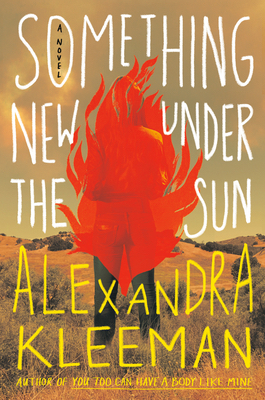 Alexandra Kleeman's new novel, Something New Under the Sun, is on just about every list of hot summer reads I've seen, and it's no wonder—it touches on some pretty timely themes, like the climate crisis, corporate greed, and capitalist-driven anxieties. Set in Hollywood in the near future, the story follows an East Coast novelist who leaves his wife and daughter for SoCal to oversee the film adaptation of one of his books and happens to stumble upon wide-reaching corruption at a company that manufactures synthetic water. The novel will be released on Aug. 3, and on August 19 you can catch Kleeman herself in a virtual conversation with Adam Dalva sponsored by Community Bookstore. 
8. Annette, Aug. 20
I've read a bunch of reviews for Annette, the avant-garde rock opera starring Adam Driver and Marion Cotillard that was the opening screening at Cannes this year, and to be honest, I can't tell whether it sounds great or terrible. The film is set in Los Angeles, and follows the story of a famous standup comedian and his wife, a famous opera singer, who have a daughter who is a wooden puppet with an extraordinary destiny. Nearly all of the dialogue is sung, thanks to a score written by Sparks (brothers Russell and Ron Mael).
If that description doesn't exactly have you running to opening night, consider that Driver's performance is being universally lauded and the movie seems assured to achieve cult status, if not mainstream box office appeal. At the very least, it should be unlike anything else you've seen. Annette opens in theaters on Aug. 6 and begins streaming on Amazon Prime starting Aug. 20.
9. Barbès In the Woods, Aug. 21  
In the before times, Park Slope's Barbès was an amazing place to stumble upon intimate live performances of a eclectic array of music, but the dark, cramped bar was not exactly the most inviting space during a global pandemic. Luckily, the longtime institution was able to survive the worst of the lockdown by pivoting to a bottle shop business model, and it's now back open for vaxxed patrons who want to see genre-agnostic live music yet again. In addition, Barbès In the Woods, a daylong, outdoor music festival on a farm in Western Massachusetts, is slated for Aug. 21, and it sounds like a really nice escape from the city during its hottest time. Tickets are $55 each, and includes "an international palette of sounds, moods, and dance parties," from artists like Liraz, Los Cumpleanos, and Kaleta & Super Yamba Band, as well as local food and beer vendors. 
10. The Obama Portraits, Aug. 27–Oct. 24
When the Obamas selected Kehinde Wiley and Amy Sherald to paint their official portraits back in 2018, it cemented the First Couple's legacy as true appreciators of art and champions of Black artists. Now, the two breathtaking portraits are out on a year-long national tour, stopping in five US cities for brief stints beginning this summer. Brooklynites will have a chance to see them up close and in person starting on Aug. 27 at The Brooklyn Museum. Tickets to the Obama Portraits Tour are on sale now, so be sure to snag a timed slot before they all sell out.